20 July 2021
Defense, Security and digital Intelligence
At DSEI 2021, find out more about CNIM's offer to support forces
DSEI
London 14 - 17 September 2021
A major partner in the defense and security sector, CNIM offers systems and equipment dedicated to force projection & protection.
On the occasion of the DSEI exhibition to be held from 14 to 17 September 2021 at LONDON EXCEL, CNIM will present its offer in support of land and naval forces.
DSEI
ExCeL London Royal Victoria Dock 1 Western Gateway
E16 1XL London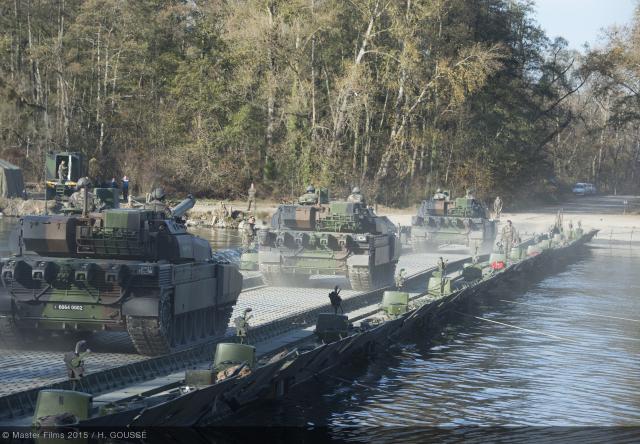 The Motorized FLoating Bridge
In response to new requirements expressed by various NATO countries to face current and future challenges, CNIM has developed a new-generation motorized floating bridge (PFM) with even greater capacities, offering users vital competitive advantages.
With an MLC 90T/100W capability, the PFM will be able to support the heaviest vehicles and can be deployed in two configurations: bridge or ferry to answer field stakes.
A better solution to meet the operational needs of modern Armed Forces:
/ Fast and easy construction and recovery
/Excellent maneuverability and performance on water
/ Significant reduction of logistical footprint
/ Interoperable et aerotransportable
Learn more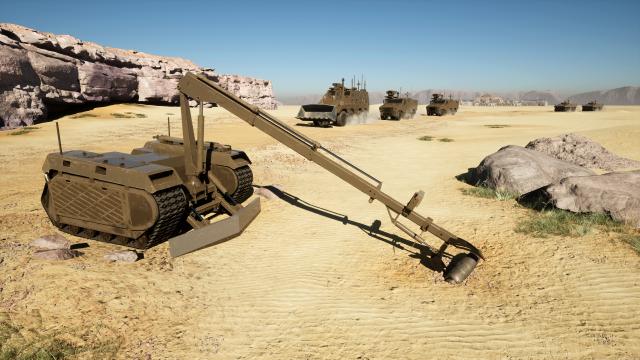 To ensure route clearance & safe operations
CNIM is the supplier of the THeMIS UGV developed by Milrem Robotics.
Based on a robust and proven platform, CNIM is developing systems that will support troops in their missions while reducing their exposure to threats.
The ROCUS is a route clearance unmanned system.
Discover more
Ballons Captifs pour missions de surveillance et télécommunication
Vous pourrez également découvrir nos ballons captifs conçus pour des missions de moyennes et de longues durées, permettant d'embarquer des charges utiles répondant à des besoins en termes de surveillance et de télécommunication.
Très persistants, ils permettent de mener des missions de plusieurs mois en embarquant jusqu'à 250 kg de charge utile, jusqu'à 1000 m d'altitude.
En savoir plus
Navires amphibies innovants
CNIM conçoit des navires amphibies innovants. 
Les navires amphibies de CNIM disposent de capacités opérationnelles exceptionnelles : Tirant d'eau très faible (≈ 1m), emport de charges lourdes, vitesse élevée, accès aux plages à faible gradient (2%) pour différents types de missions (Opérations amphibies, Opérations navales et Actions de l'Etat en mer).
En savoir plus