Who are we ?
Founded in 1856, CNIM is a French equipment manufacturer and industrial contractor operating on a worldwide basis. 
The Group supplies products and services to major public and private sector organizations, local authorities and national governments in the Environment, Energy, Defense, and high technology markets. 
Technological innovation is at the core of the equipment and services designed and manufactured by the Group. They contribute to the production of cleaner and more competitive energy, to limiting the environmental impacts of industrial activities, to making sensitive facilities and infrastructures safer and protecting individuals and nation states.
CNIM is listed on the Euronext exchange in Paris. It relies on a stable family-based majority shareholding structure committed to its development.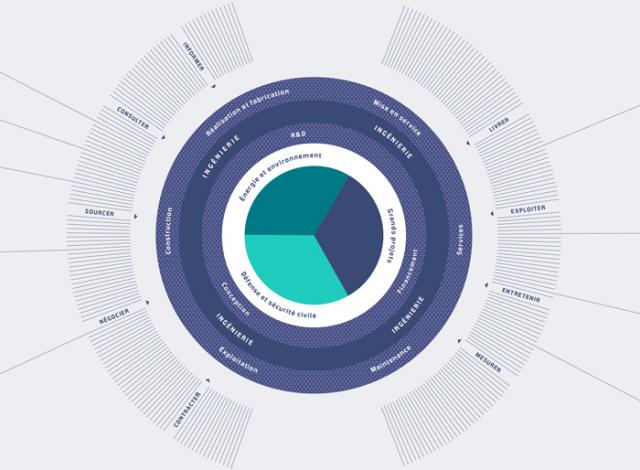 Our business model
By mastering every step in the process of engineering innovative solutions, from design to maintenance, CNIM has positioned itself as a central player in the market for high-tech equipment and services which aim to make the world safer, better protected, more energy efficient and more respectful of the environment.
Our business model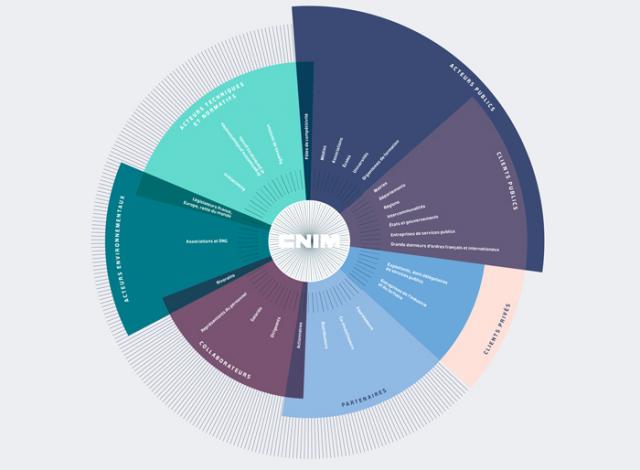 A dynamic ecosystem
Trust is at the heart of CNIM's day-to-day interactions with its ecosystem. It is this ability to work together over the long term that governs CNIM's balanced relations with its various stakeholders. It is this partnership approach that, combined with its pioneering spirit, has enabled CNIM to grow and evolve, with flexibility and confidence.
Find out more about our ecosystem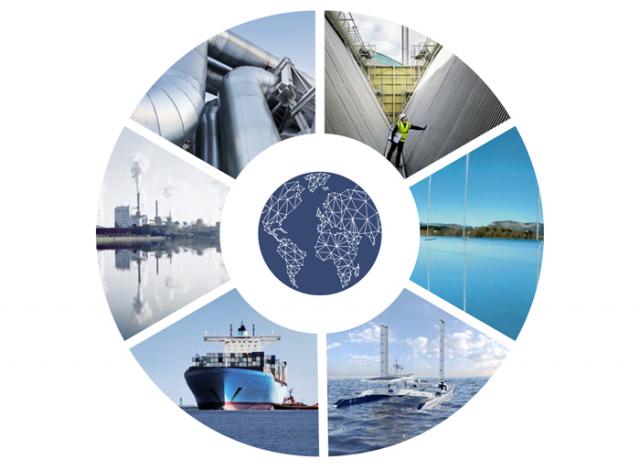 Solutions that inspire trust
CNIM was founded more than 160 years ago. And for more than 160 years, the men and women of CNIM have been imagining a cleaner, less wasteful, safer world. They visualise this better world, confident in their expertise and in the CNIM family group's commitment to supporting the company's development.
From this mutual confidence come equipment and services that clients know they can rely on to go further.
Discover our solutions
Our global presence
A leading player in its chosen sectors, with a reputation for innovation and technical excellence, CNIM is accelerating its development on an international scale. CNIM markets its equipment and delivers projects around the world.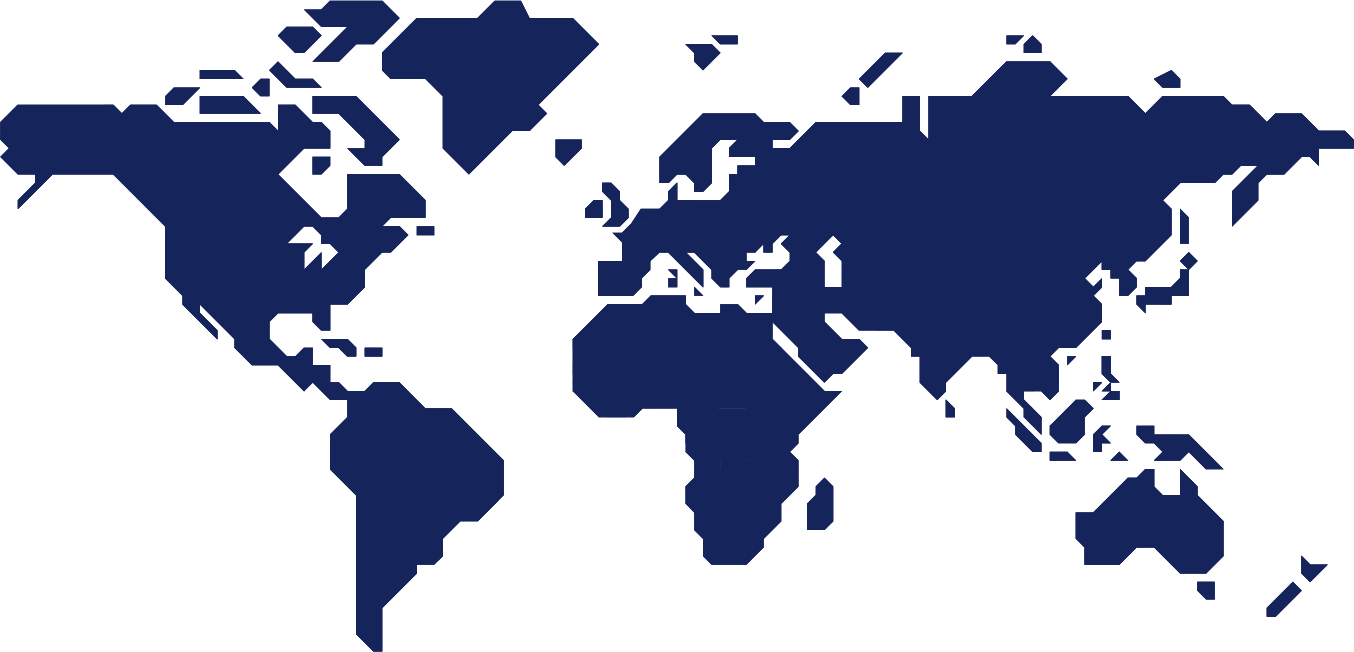 Percentage of turnover exported
2019 highlights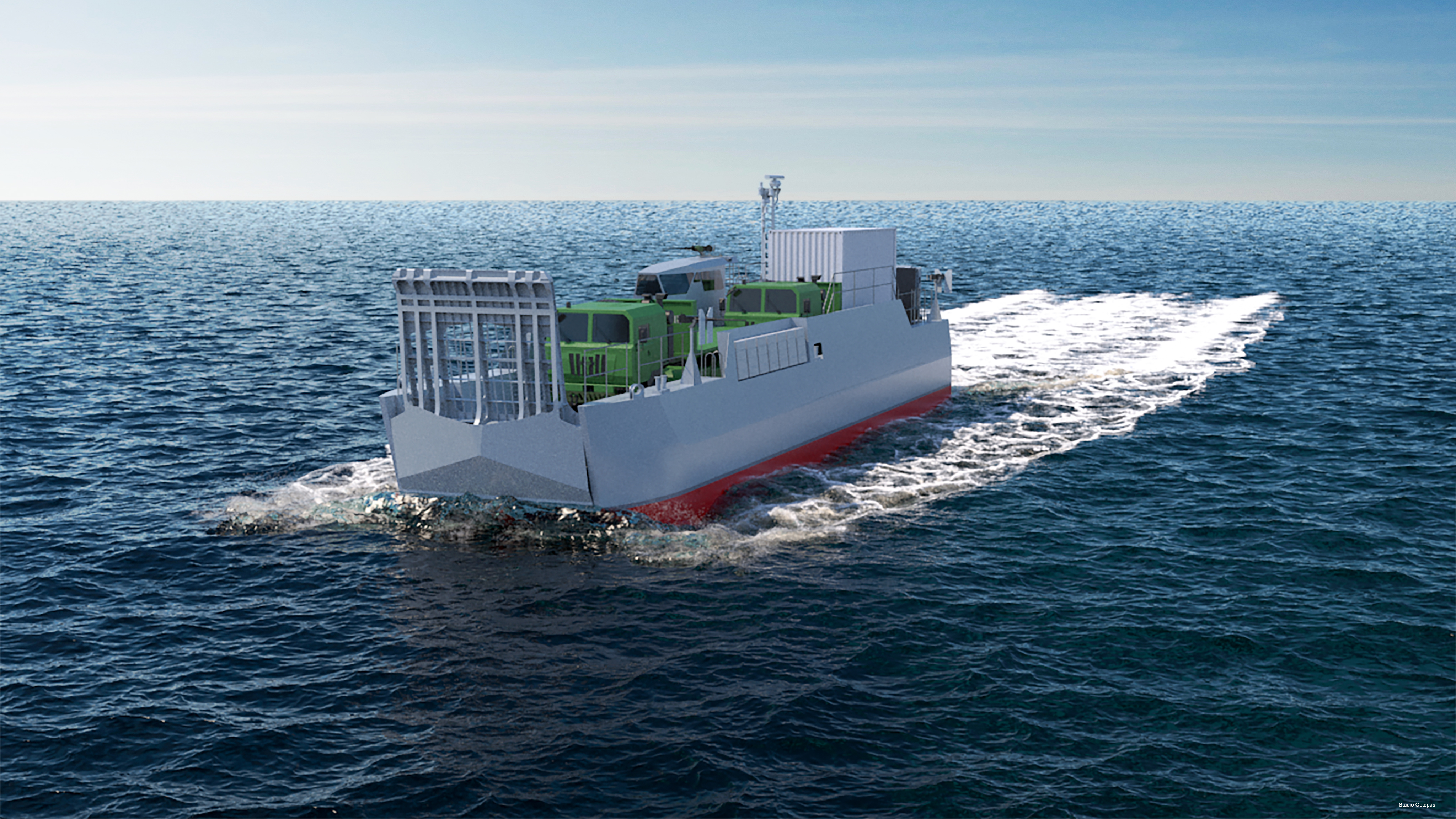 New contract: French Navy signs for fourteen EDA-S
CNIM - in partnership with Socarenam, Mauric and CNN MCO - has been awarded the contract to replace the French Navy's landing crafts. 14 new Standard Amphibious Landing Crafts (EDA-S) are to be built over a ten-year period. This contract reasserts CNIM's status as a key partner to the French Navy and a European leader in the area of amphibious operations.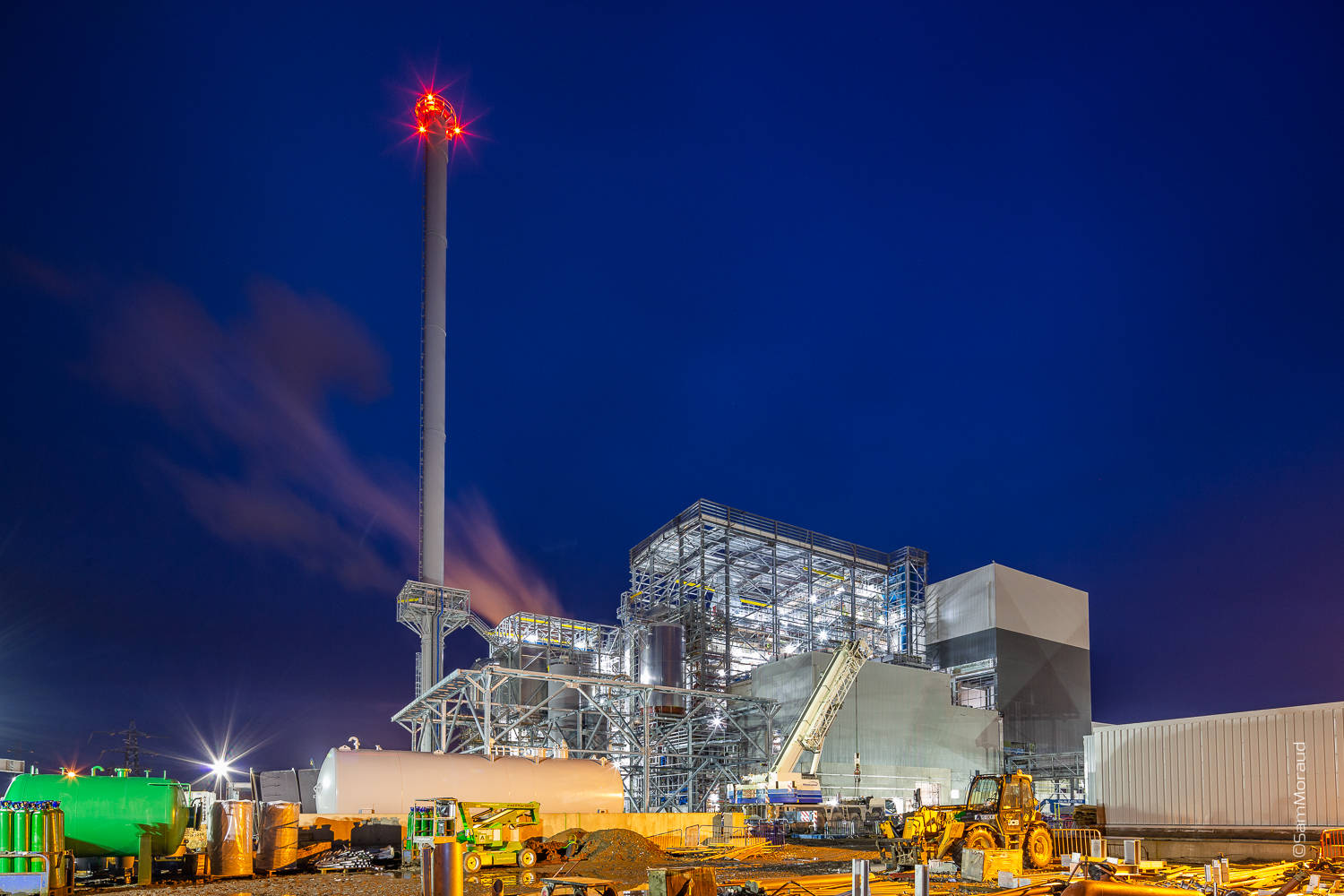 Wheelabrator Parc Adfer Energy Recovery Facility achieves five-star grading in the British Safety Council's Occupational Health and Safety Audit
The audit measured performance against key health and safety management best practice indicators and a detailed review of over sixty component elements.This five-star grading demonstrates the company's commitment towards the continual improvement of its health and safety management systems and associated arrangements.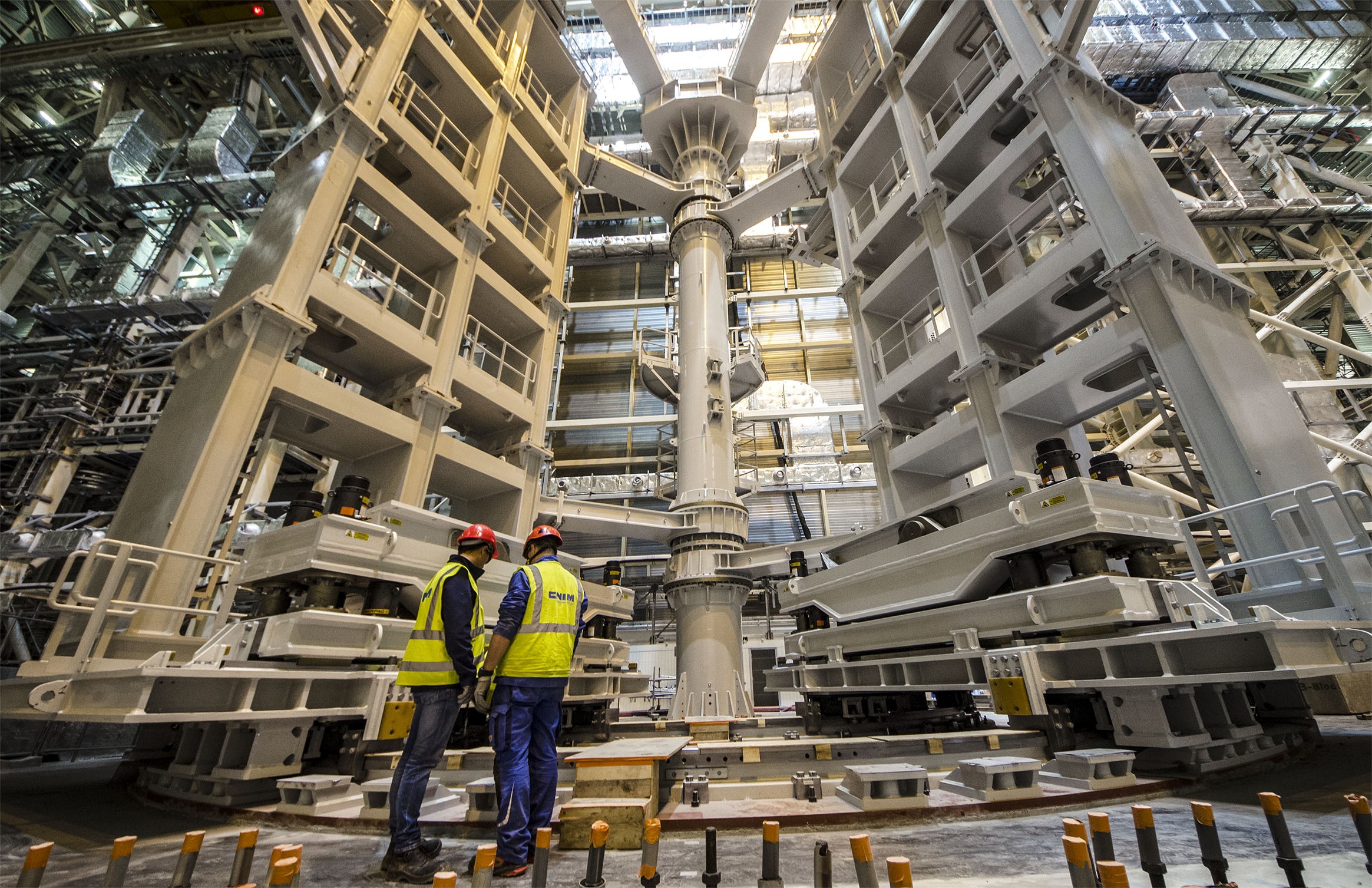 New contracts: CNIM continues its collaboration with ITER Organization
CNIM has announced the launch of the third phase of the Purpose Built Tools (PBT) framework agreement signed with ITER Organization in December 2016. This agreement covers the engineering, manufacturing and installation of special tools for the installation of the Tokamak on the Cadarache site, in Bouches-du-Rhône, France.
CNIM Group has acquired a controlling interest in Airstar Aerospace
CNIM today announced the acquisition of an 85% equity interest in Airstar Aerospace from the Airstar group. Thales Alenia Space remains a minority shareholder alongside CNIM and a key industrial partner, particularly for the StratobusTM stratospheric airship programme.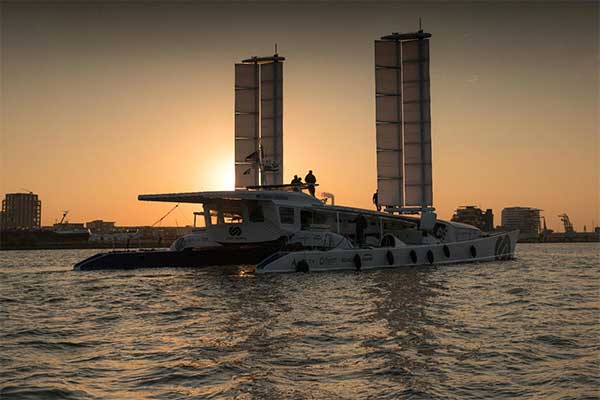 Oceanwings®, the new wind propulsion system installed aboard Energy Observer
Oceanwings®, as a wind propulsion system, fully automated, 12m span, co-designed by CNIM and VPLP Design, will reduce the energy consumption of the ship by offering hybrid propulsion. It is a world first for a ship of this size (30.5m long and 12.8m wide).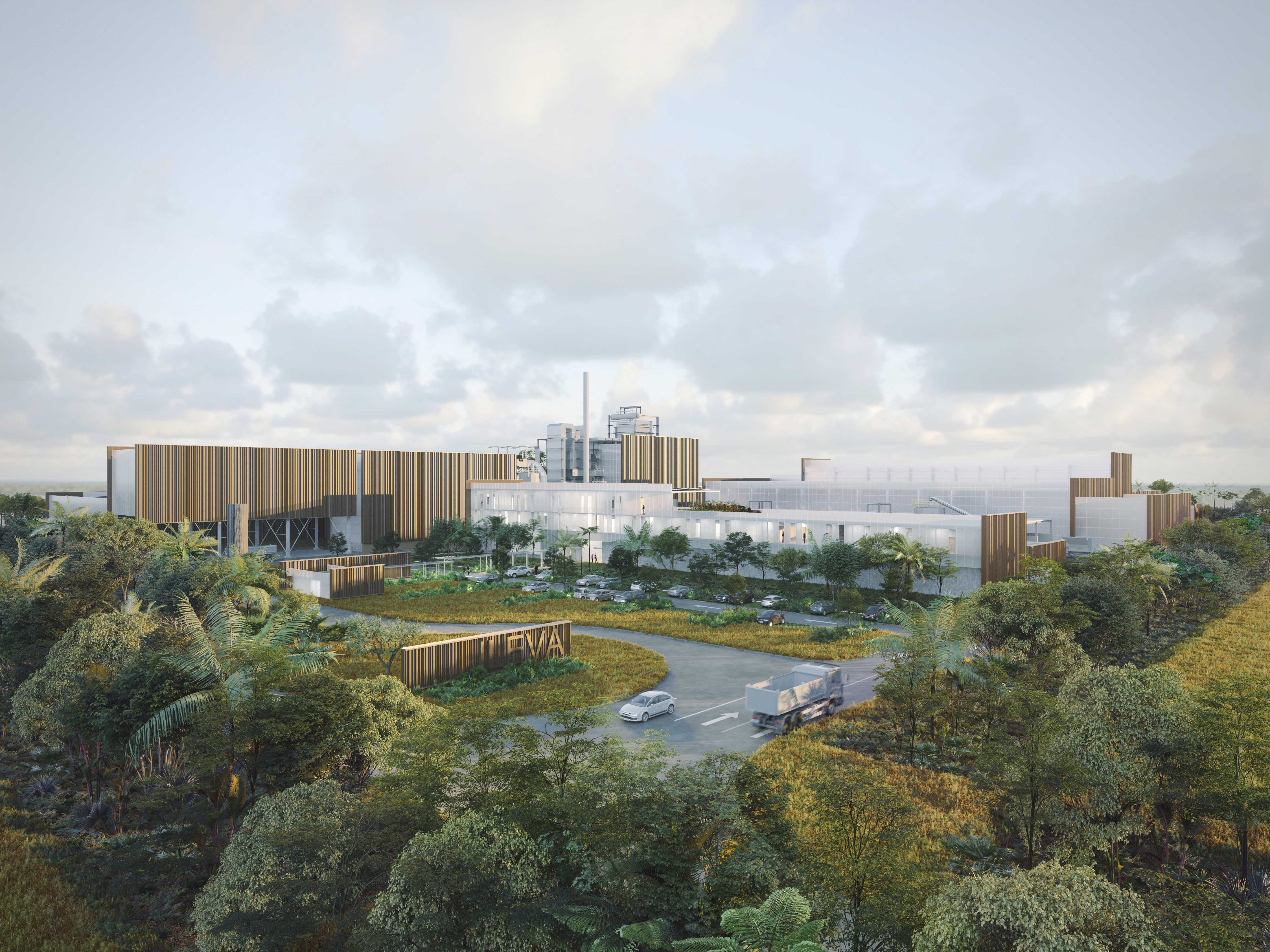 ILEVA appoints the consortium led by CNIM to design, build, operate and maintain the Reunion island's Pierrefonds South waste facility
This multi-channel facility will promote the island's circular economy. It will treat 60% of inhabitants' waste and generate renewable electricity for more than 10,000 homes. The project will solve an urgent environmental problem by putting an end to landfilling. The Pierrefonds landfill is due to be shut down in 2022 as it will have reached its maximum capacity of nearly 8 million metric tons of waste.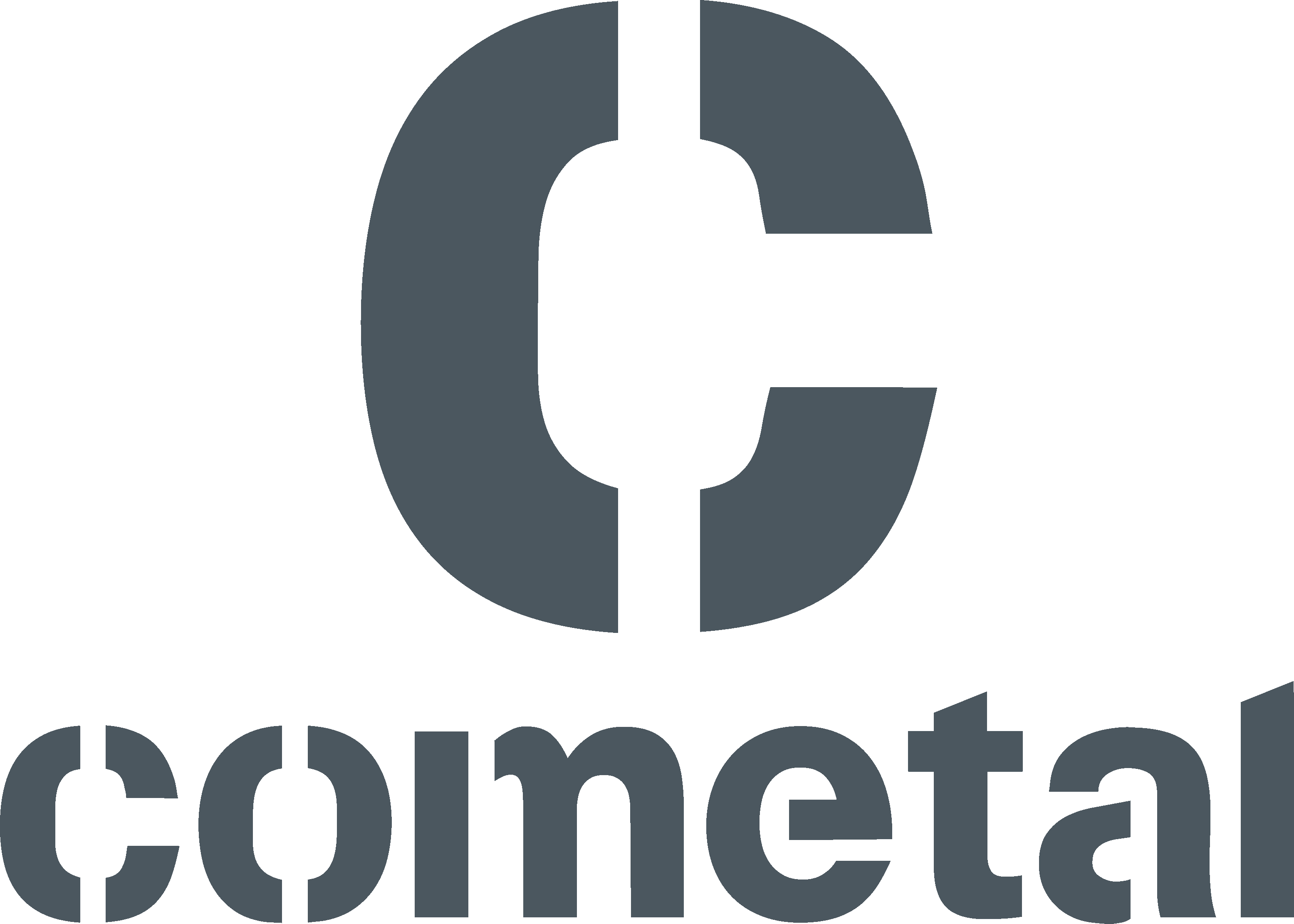 CNIM Group acquires COMETAL France and strengthens its service offering in combustion systems
COMETAL's activities are complementary to those of CNIM Environnement & Energie, particularly in the services. With this acquisition, CNIM broadens and strengthens its offer of services, retrofit and spare parts supply.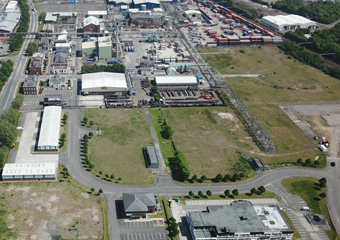 CNIM wins a contract to build the Earls Gate Waste-to-Energy plant in Scotland
CNIM is also awarded the contract to operate the plant for a period of 25 years. Work is scheduled to start in spring 2019 and the plant should be operational by the end of 2021. This will be CNIM's 21st plant in the United Kingdom and the first in Scotland.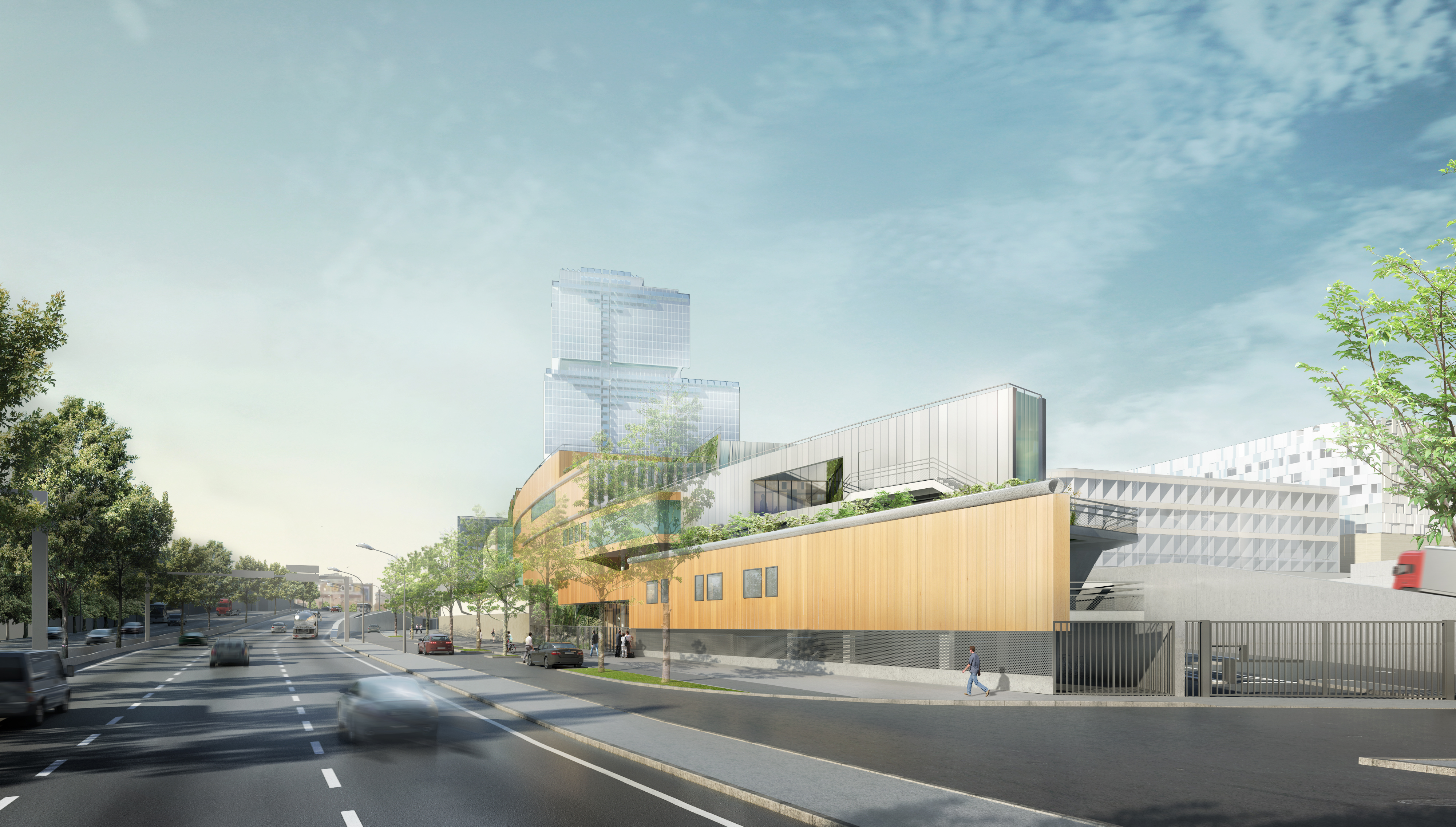 Inauguration of the new Syctom sorting centre in Paris XVII
Syctom Paris, the metropolitan agency for household waste, has entrusted the design, construction and operation of this sorting centre to a consortium of companies of which CNIM is the representative. Adapted to the extension of sorting deposits, it will enable further progress to be made in the recycling of household packaging and will contribute to achieving the recycling target of 65% of packaging set by law by 2025.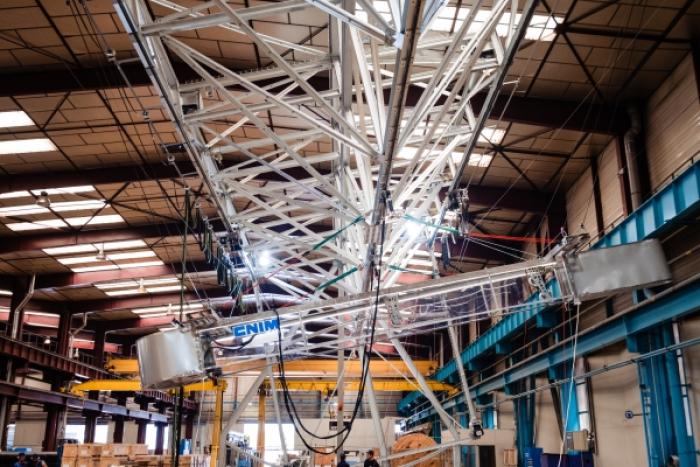 CNIM is designing and validating the rotation system that will enable the Stratobus airship to operate autonomously for up to 1 year
The "Gondola Mobility System" will enable the aerostat to rotate around its longitudinal axis.This is necessary to enable the aerostat's solar panels to track the sun's movements in order to efficiently harness its radiant energy. The nacelle has been trialled on a full-scale test bed built by CNIM at its workshops in La Seyne. This test bed enabled many parameters to be validated in preparation for the maiden flight.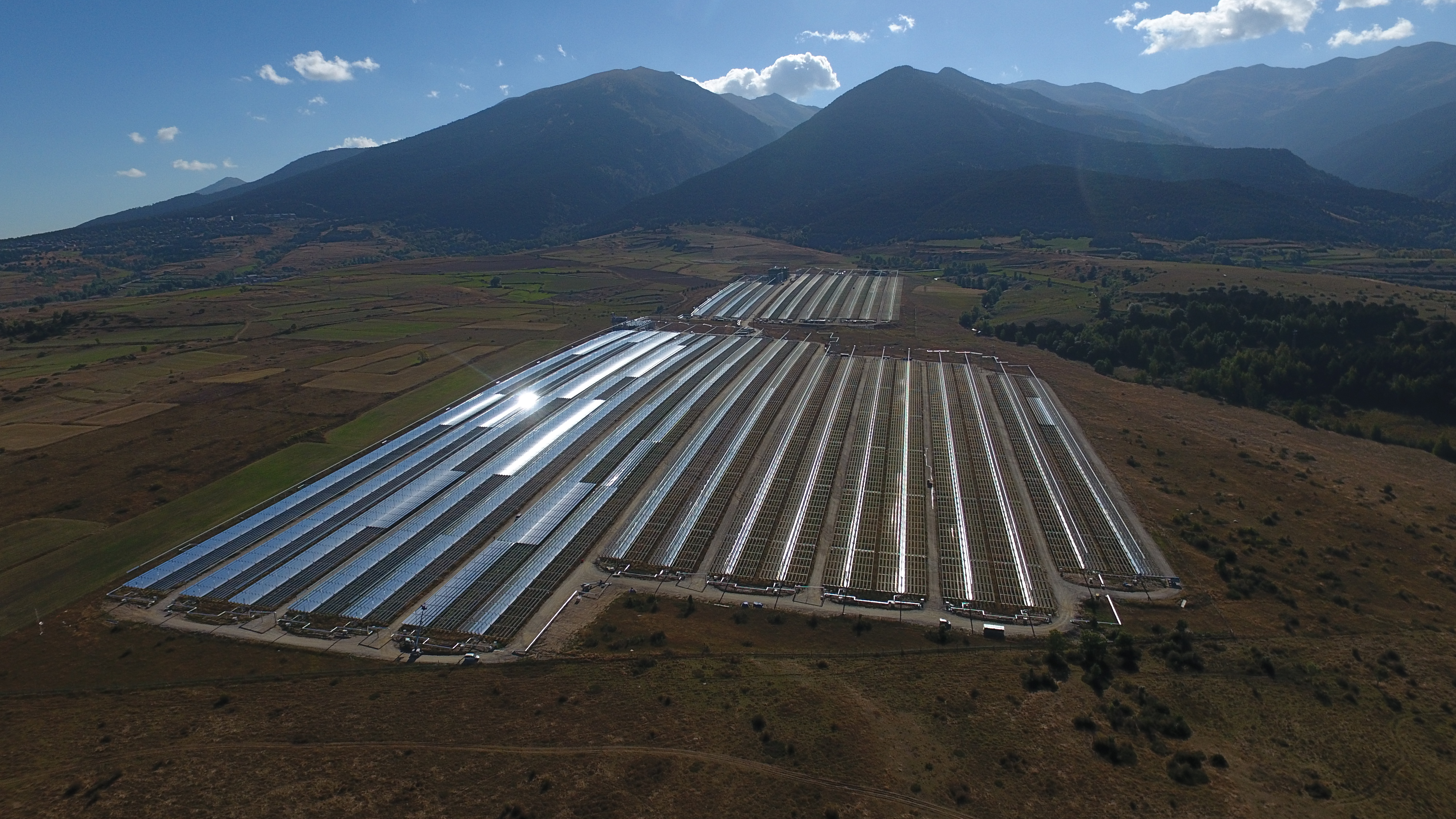 20 September 2019: SUNCNIM and Banque des Territoires inaugurated the world's first Fresnel type thermodynamic solar energy plant with energy storage in Llo, Occitania
With a power output of 9 MWe and thermal energy storage, i.e. the electricity consumption of more than 6,000 homes, the Llo power plant, built and operated by SUNCNIM (a subsidiary of CNIM Group), produces electricity both during the day and part of the night.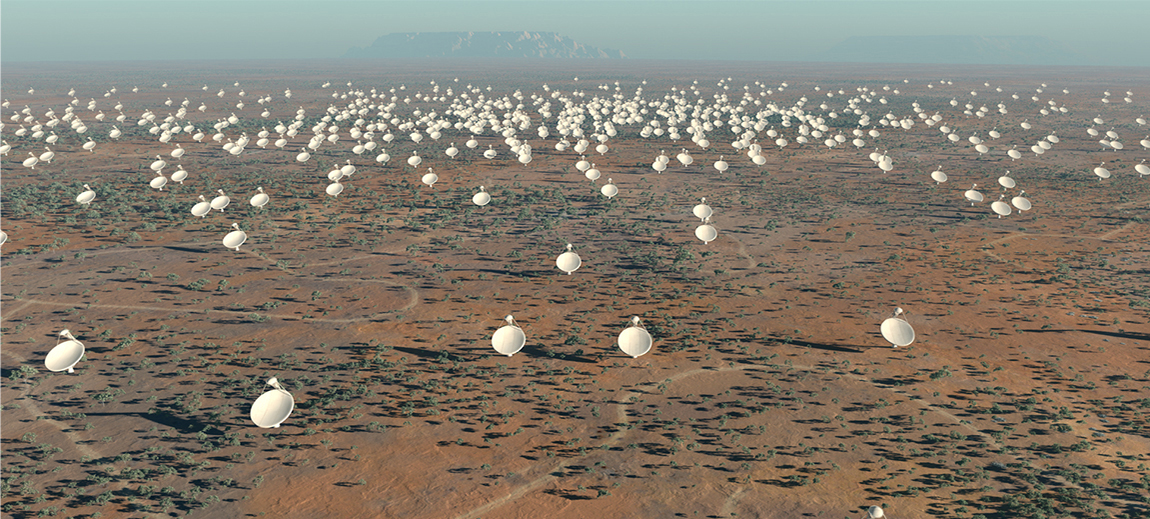 Bertin Energy & Environment (BEE) looking for green energy supply solutions for the giant SKA radio telescope
BEE, a Business Unit of Bertin Technologies, a CNIM Group subsidiary, is studying possible energy supply solutions for the South African part of this large radio telescope. The company will thus offer SKAO (SKA Organization) and SARAO (South African Radio Astronomy Observatory) scenarios for an economical, reliable and environmentally friendly energy supply.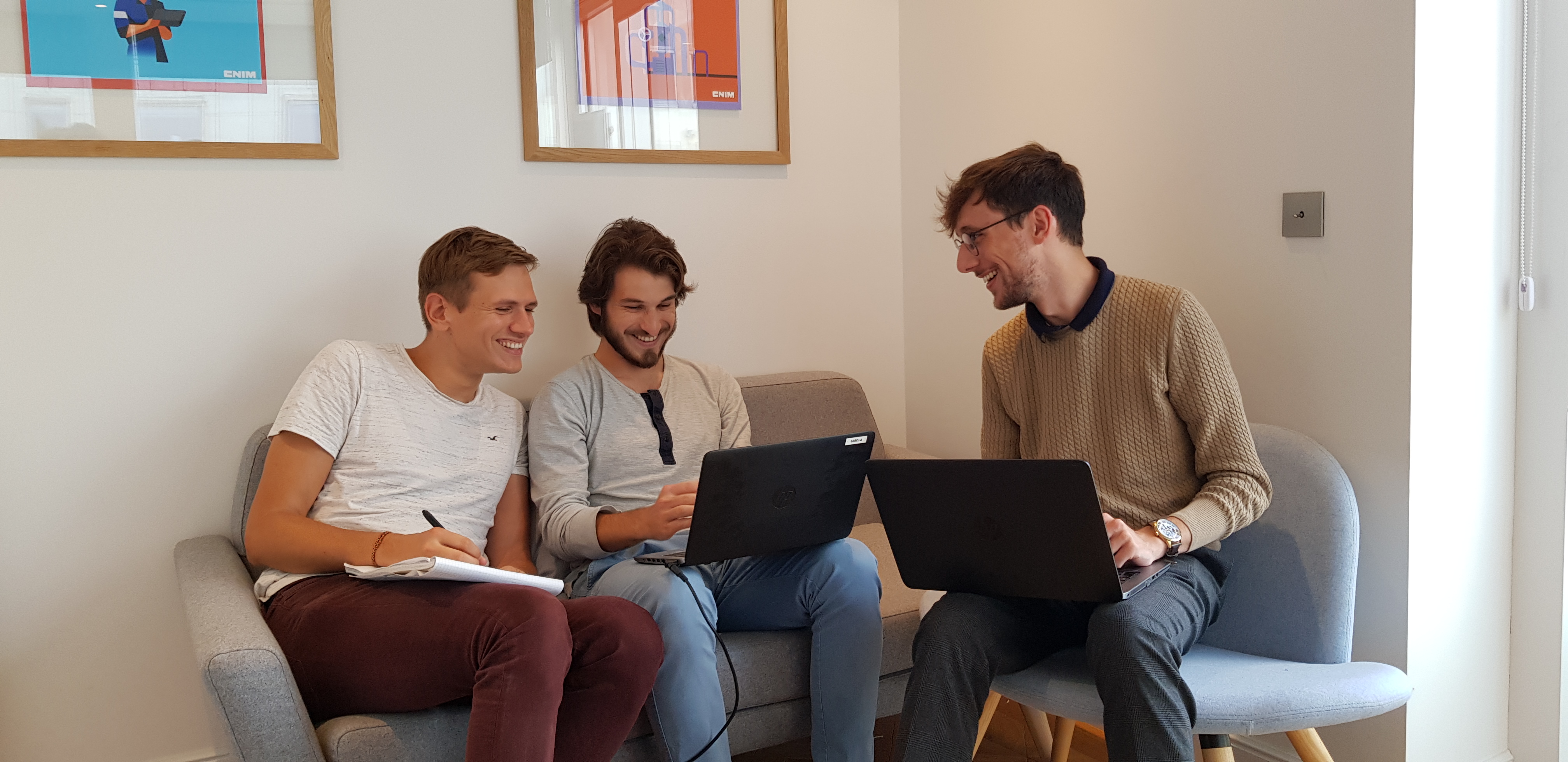 CNIM labelled HappyIndex® /Trainees by ChooseMyCompany
In 2019, CNIM obtained for the first time the HappyIndex® /Trainees label by ChooseMyCompany
This distinction is based on a survey conducted among CNIM's work-study students and trainees, nearly 80% of whom recommend the company.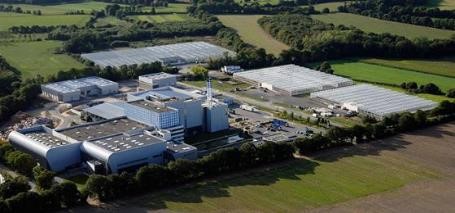 12-13 October 2020: success of the Open Days at the Valorys waste sorting and treatment site in Pluzunet (Côtes d'Armor, France)
The Syndicat Mixte pour le Tri, le Recyclage et l'élimination des Déchets (SMITRED), organised the 3rd edition of the "open house days" at the Valorys waste sorting and treatment site in Pluzunet operated by CNIM Ouest Armor. This operation was a great success, with 13,700 visitors.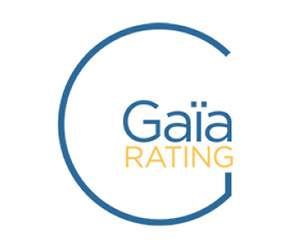 CNIM continues to progress in the Gaïa Rating* ranking, noting the Environmental, Social and Governance performance of French small & medium-sized companies and mid-cap companies
In 2019, CNIM Group, including its subsidiaries, ranked 20th out of 230 companies in the general ranking and in the category of companies with revenues exceeding €500 million, the Group ranked 17th out of 86. The overall score is improving, particularly on governance, social and environmental issues.
*Gaïa Rating conducts an annual data collection campaign covering most of the ETI SMEs listed in France.

CNIM welcomes New Ambitious Standards for Health and Environmental Protection
On 3rd December 2019, after a 5-year review process, the Best Available Techniques (BAT) Conclusions for Waste Incineration (WI) - for which CNIM actively contributed to the drawing up and to the writing of these documents - were published in the Official Journal of the EU (OJEU). The newly adopted WI BAT Conclusions are the reference for setting permit conditions of the Waste-to-Energy (WtE) plants.

Bertin Energie Environnement (BEE) equips the largest photovoltaic power plant with storage in France
A few days ago, Total Quadran inaugurated the Boulouparis 2 power plant in New Caledonia. BEE provided its ENERBIRD solution which ensures the control, optimization and monitoring of hybrid power plants. It makes it possible to define the optimal production program for the plant based on weather forecasts. The objective is to maximize the producer's income while minimizing battery degradation.
CNIM hands over the Beddington waste-to-energy plant to Viridor
On 1st July 2019, CNIM transferred operation of the waste-to-energy plant located in Beddington, Croydon (UK), to its customer, VIRIDOR. CNIM has handed over an ultra-modern turnkey facility, for which it managed everything from design to installation of the industrial process and plant commissioning.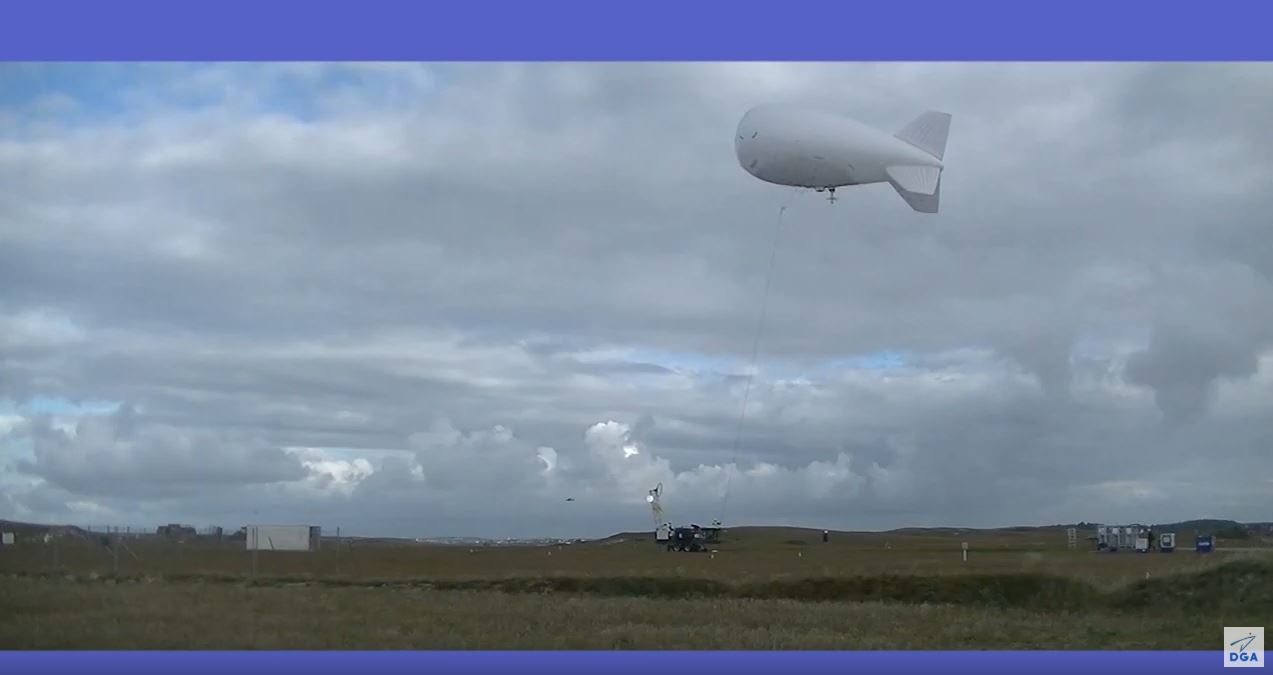 CNIM Air Space's tethered aerostat for the CERBERE project
CNIM Air Space, acting as a subcontractor of the ONERA (Office national d'études et de recherches aérospatiales), designed, manufactured and operated an Eagle Owl type tethered aerostat (450 m³, 19 meters long) for the CERBERE experimental study led by the Direction Générale de l'Armement (DGA - French defense procurement agency).