Our ranges of absorption equipment
Context and challenges
CNIM's absorption equipment is designed for energy producers, network operators (heating or cooling), the oil, gas, chemical and petrochemical sectors, and industrial companies in the maritime and agri-food industries.
Industrial companies are looking for ways to improve their production processes, reduce their consumption of energy and limit their environmental impacts. By converting low-temperature heat rejection into usable energy, CNIM's absorption machines reduce the consumption of fossil fuels in industrial production processes. The result is an optimization of the commissioning and operation of their equipment, a reduction in running costs and a lowering of greenhouse gas emissions.

CNIM's absorption equipment enables customers to:
improve energy efficiency and productivity
improve the availability and reliability of processes
reduce consumption of fossil fuels
reduce operating costs
reduce greenhouse gas emissions
More than 30 years of expertise
CNIM's absorption machines are absorption technology developed by INVEN GmbH, a former Germany subsidiary of ENTROPIE, a company bought by CNIM in 2014. Absorption equipment based on INVEN-ENTROPIE technology has been marketed around the world since the end of the 1980s.

They can be powered and cooled by any fluid
Our two main ranges of absorption machines are:

Absorption chiller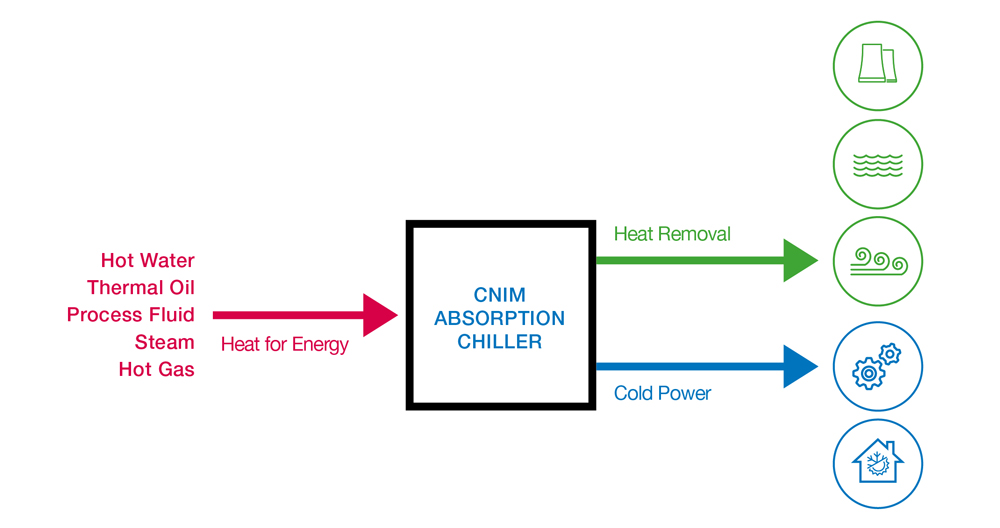 Absorption heat pump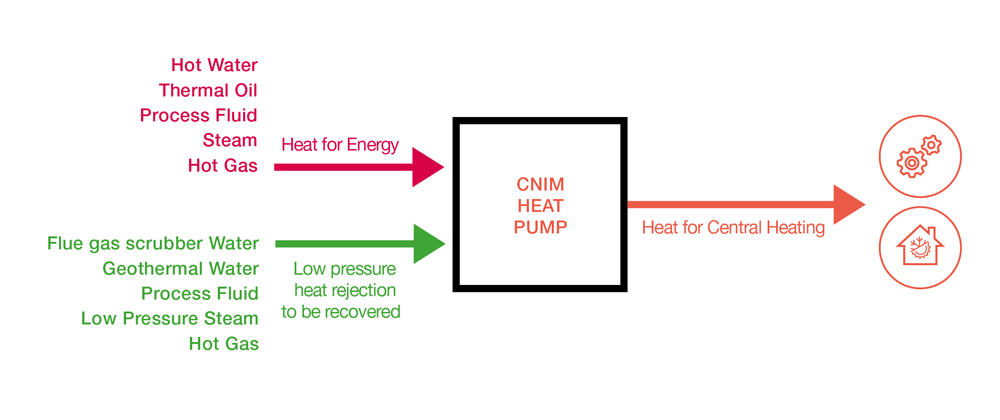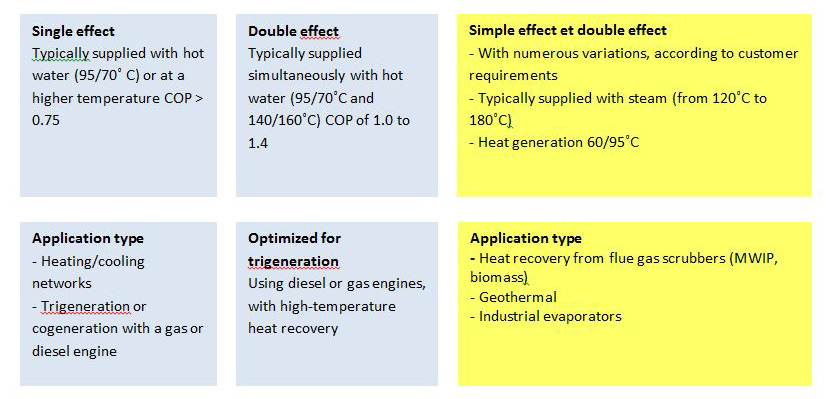 Our standard offerings
Individual cooling power: from 200 kW to 10 MW
Duplex tubes that are resistant to corrosion and erosion
Integrated system for preventing crystallization
Automatic purging system without the need for a mechanical vacuum pump
Low electricity consumption, around 1% of the cooling power
Hermetically-sealed unit, including the pumps
Design and manufacturing according to PED and ASME codes (CODAP, AD2000, EN13445)
Our options
Online purge, to reduce the consumption of chemical products for limiting clogging
Cooling with dirty or polluted water (e.g. from rivers or lakes)
Cooling with seawater: titanium tubes in the absorber and condenser
ATEX equipment
Free choice over the type and brand of PLC and communication protocol
Direct integration with the DCS of a plant without PLCs
High level of availability with redundant instruments and pumps
Maritime units certified by Lloyd's Register, DNV-GL or Bureau Veritas for on-board installations (resistance to vibration and allowances made for platform movements)

Contact us
For more information, contact us!