Main applications of our solutions
Single and double effect chillers for cogeneration/trigeneration plants
Single and double effect chillers producing cooling for cold networks by using low-temperature heat rejection from the diesel or gas engines used by co-generation and tri-generation power plants.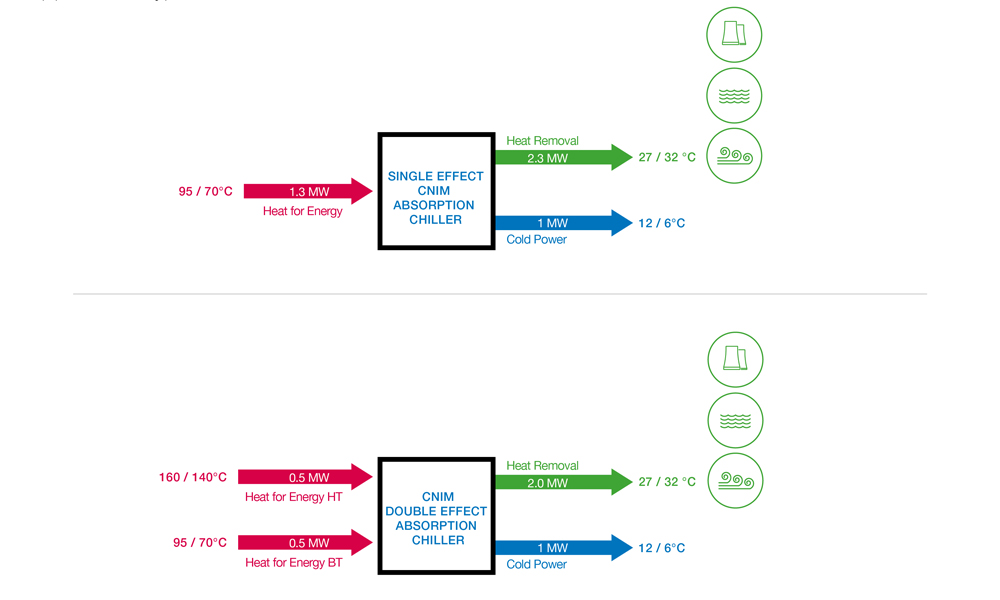 Co-generation unit at Munich airport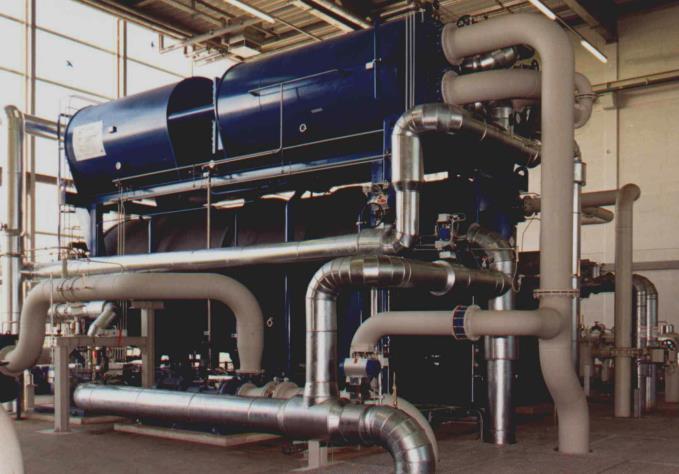 Single-effect absorption chillers at Cologne Airport
Cologne Airport uses three gas-powered engines to provide electricity, as an uninterruptible power supply (UPS), with the heat generated being used in a local heating network. In summer, the heat is recovered by two, single-effect CNIM-INVEN absorption chillers to provide airconditioning for the airport.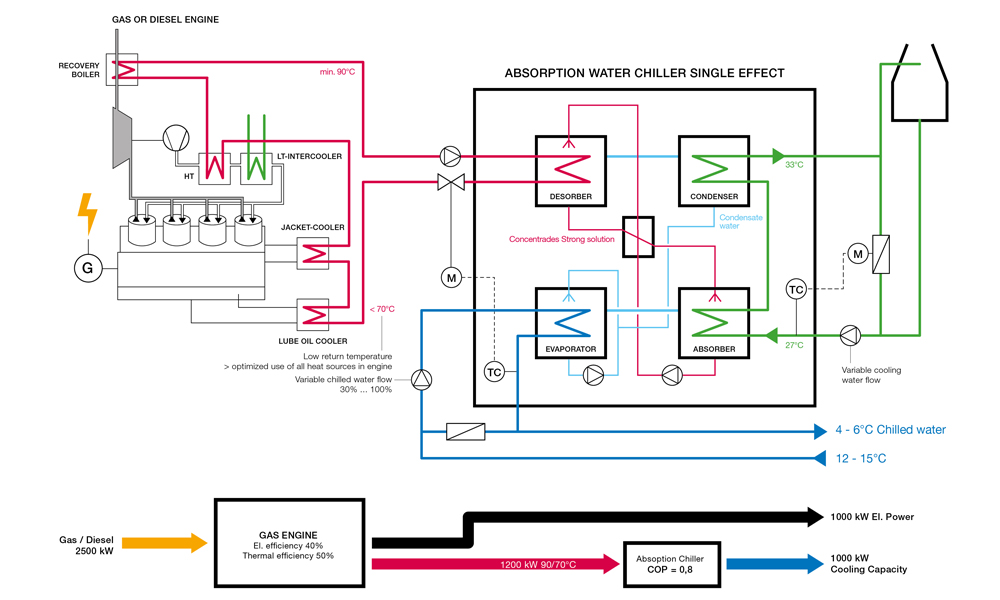 Absorption chillers for the process industry
These machines are designed for the process industries, notably chemical and petrochemical, and meet a series of specific plant requirements in terms of: ATEX protection, the choice of construction material, and high levels of reliability provided by built-in redundancy of instruments and pumps.
Our machines are also designed to adapt to the particular operating conditions of a given process, while also optimizing energy efficiency.
Example: In a polyethylene plant, a CNIM absorption chiller is used to provide cooling for the intercoolers of the ethylene compressor - and is supplied with water from the ethylene reactor's own cooling system. This increases the efficiency of the compressor and the productivity of the entire plant.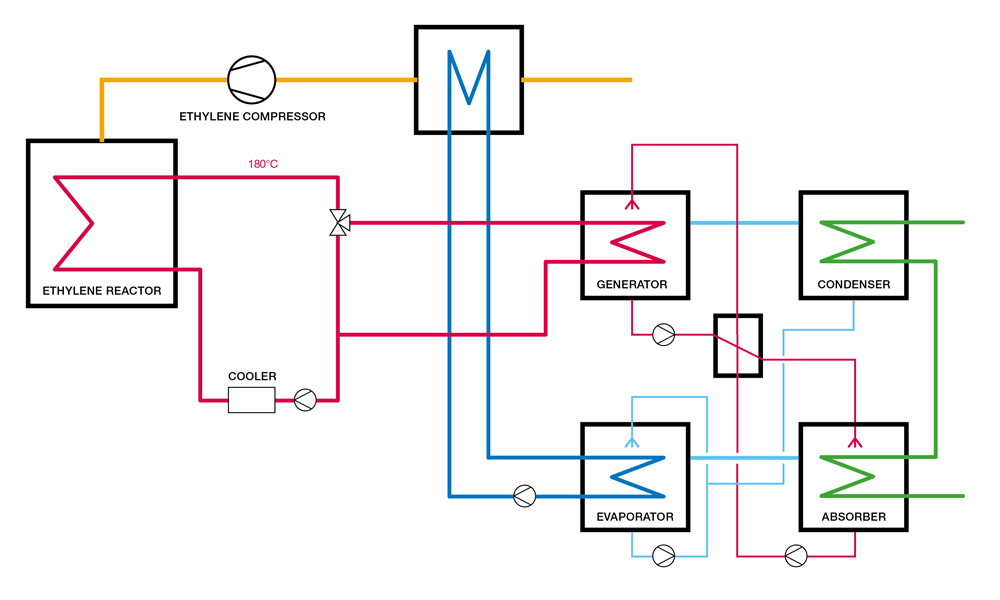 Absorption chillers for the French Navy
Installed aboard ships, the absorption chillers provide cooling from the heat rejection produced by the engines used to drive the vessel's cooling network.
Unlike standard cooling machines, our equipment is designed to take account of the ship's movements at sea.
Example: Service ship
2 x 1 MW chillers provide cooling for the electrical and hydraulic cabinets aboard. The machines are supplied with thermal oil that recovers heat from the exhaust gases produced by the ship's engines.
Heat pumps for industry
Our machines are able to generate heat from low-temperature heat rejection. A heat pump is able to recover heat from the condensation of humidity present in the flue gases either from a waste incineration boiler - whether household waste or biomass - or from low-temperature geo-thermal water.
The process increases the plant's thermal efficiency by 10-15%, while reducing the plumes of smoke being emitted.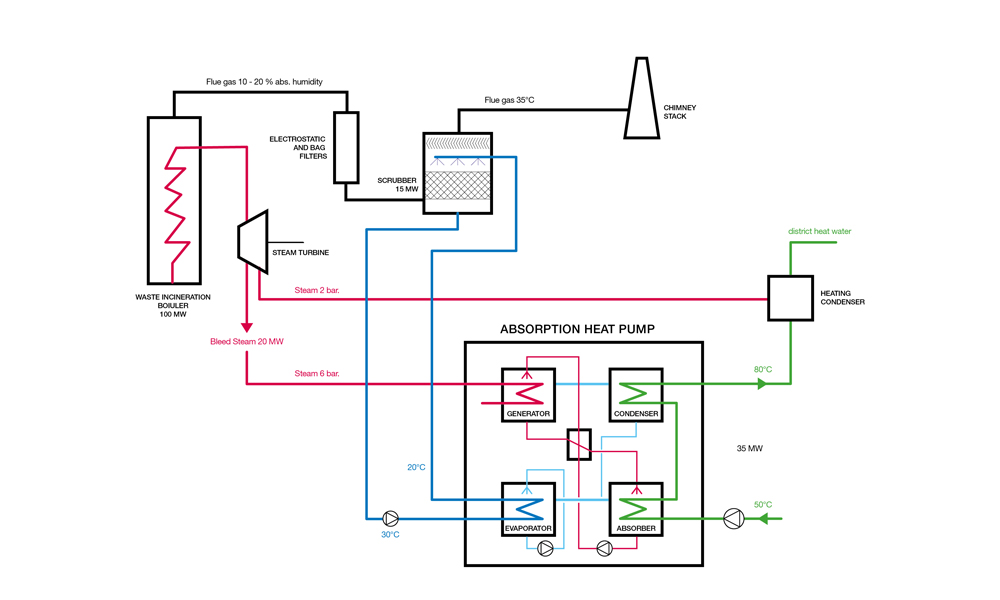 Contact us
For more information, contact us!