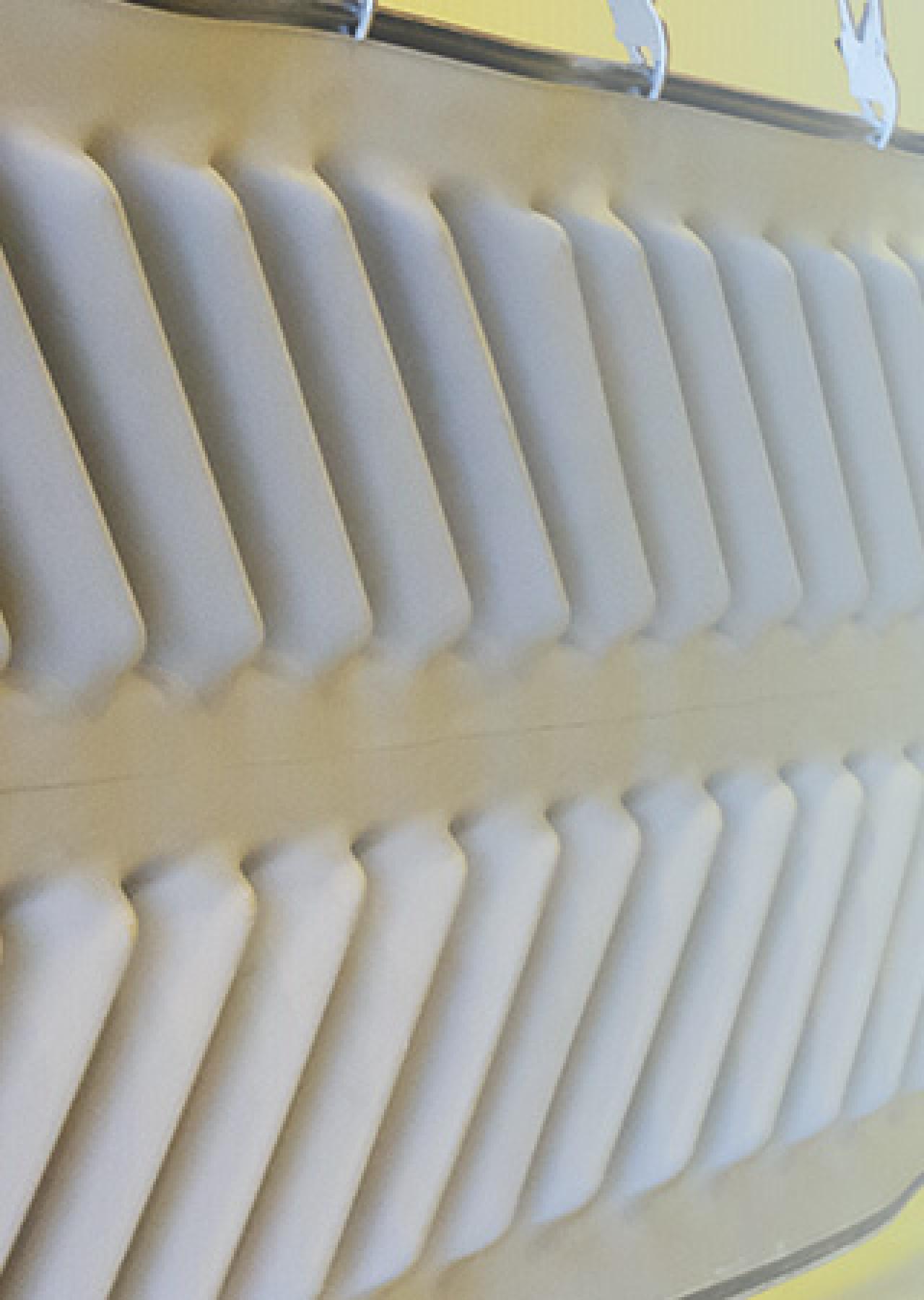 World class performance leak-tight membrane for Chernobyl nuclear power plant confinement
months to manufacture 2 km of membrane

wind speeds of
class 3 tornadoes resisted
by the membrane


The NOVARKA consortium, consisting of Bouygues Travaux Publics and Vinci Construction Grands Projets, built a new arch-shaped confinement for the Chernobyl nuclear power plant.
Based on a NOVARKA's concept, CNIM Systèmes Industriels (CSI) qualified and manufactured of a 2-km long polyurethane membrane providing a double sealing joint between the new confinement and the old sarcophagus, built in 1986 just after the accident.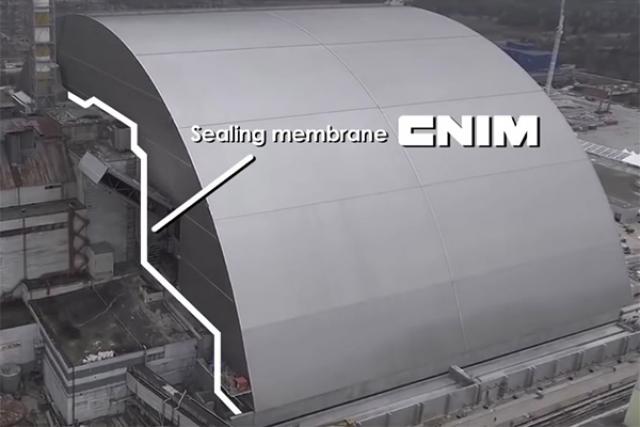 A key component for leak-tight containment
The membrane guarantees hermetic sealing of the sarcophagus, preventing the release of radioactive particles into the atmosphere.
 The membrane, checked in numerous tests, is able to withstand damage caused by radiation and extreme weather events.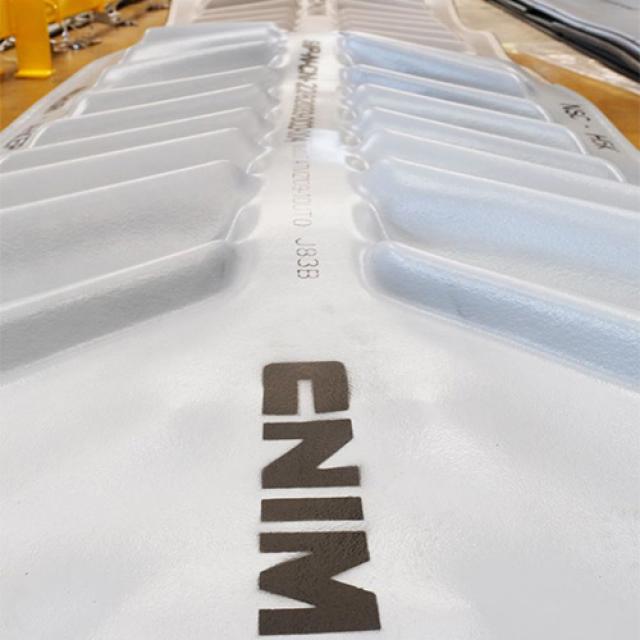 A ground-breaking concept meeting major safety requirements
Drawing on CSI's long experience in large manufacturing and its expertise in high-performance materials such as polyurethane, the membrane has remarkable characteristics reflecting its exceptional scale.
Its total length of 2 km and its 1.5 m width are designed to fit the gigantic arch structure.
Its extremely high flexibility and strength enable it to withstand tornadoes with wind speeds of up to 330 km/h.
Its durable mechanical properties will ensure a 30-year service life in spite of the stresses caused by the hostile environment.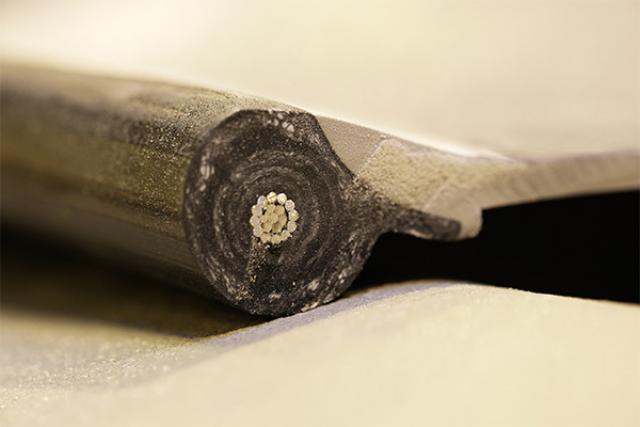 Innovative design & material for unbeatable strength
The properties of polyurethane make it an ideal material for safety.
Elastomer retains its mechanical properties even when exposed to UV, big temperature swings and other very severe stresses.
To prevent the propagation of tears, CSI developed and patented a double-chevron design along with a clamping systems based on *flanges for the hermetic bonding of two sections of membrane.
*Flange: an innovative system for the hermetic bonding of two structures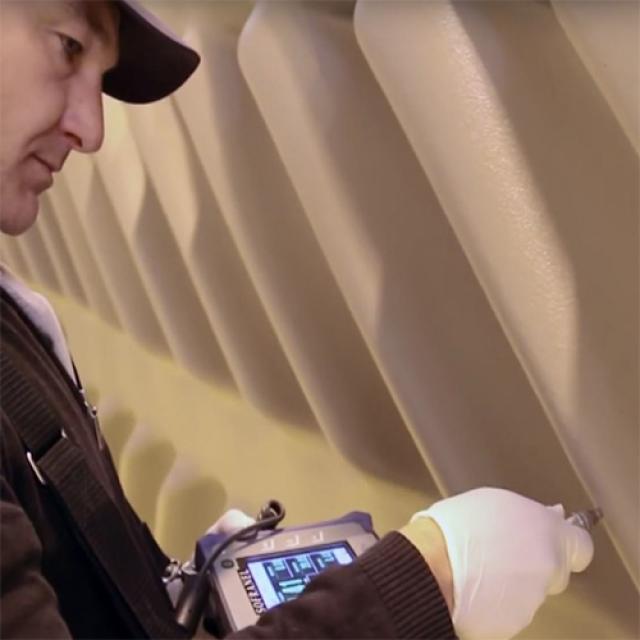 CSI's qualification process and resources: guaranteeing safety
Full-scale tests and chemical laboratory tests on materials to confirm predictions based on preparatory calculations and modeling studies.
Elongation tests for material expansion and contraction due to the effects of heat.
Testing of specimen subjected to ageing with equivalent 30-year exposure to radiation.
Fatigue strength testing on stretching machine, with 2 million cycles at 5 Hz.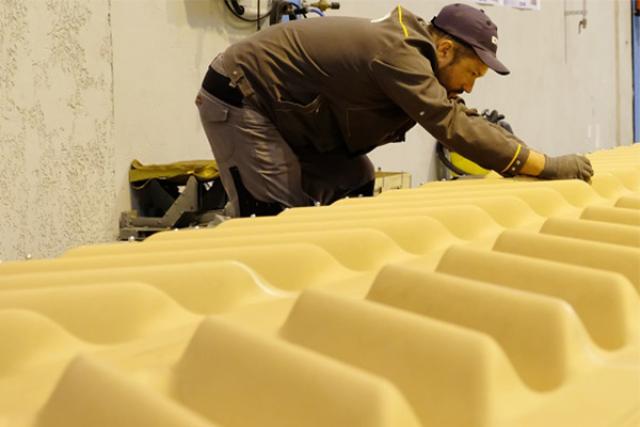 Tailored design
Each 16.5-meter long segment of the membrane is unique, being tailored to ensure a perfect fit with the geometry of the arch. CSI manufactured specific molds for each segment in order to comply precisely with quality requirements, in terms of thickness, material quality and aspect, etc.
To meet the special needs of this project, CSI also invested in an automated polyurethane spraying line at its industrial site in Seyne-sur-Mer.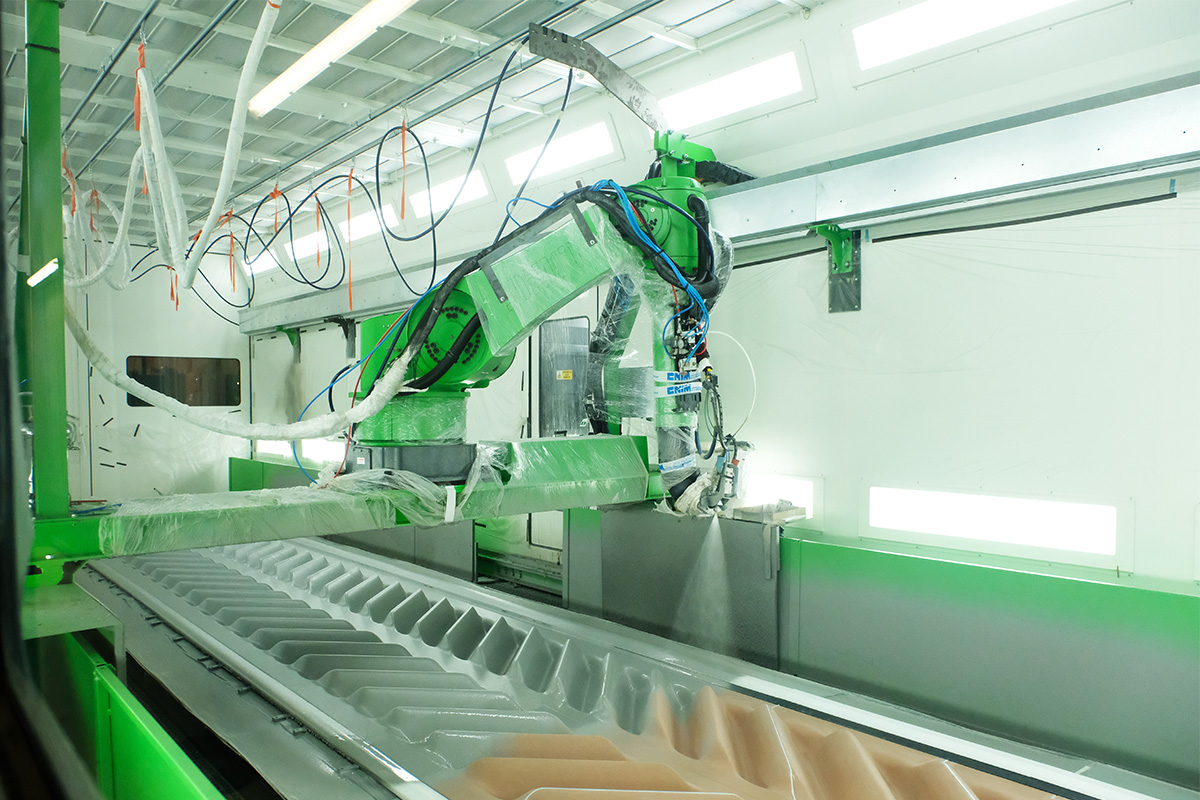 Polyurethane spraying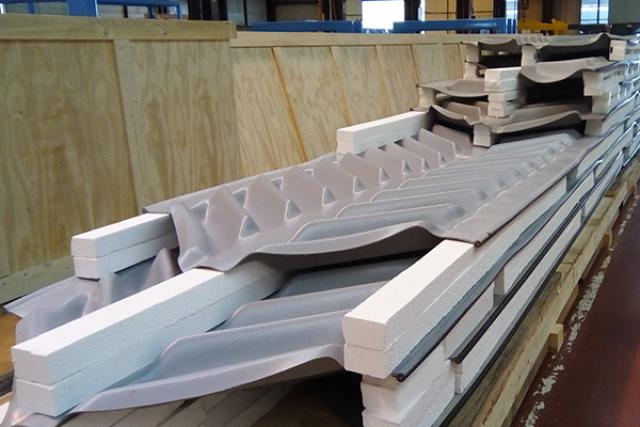 Comprehensive support
CSI was present at every step of the project, including design, qualification, production and installation on site.
As the presence of operators had to be limited to minimize radiation exposure, a training test bench was built so they could safely practice the necessary installation sequences.