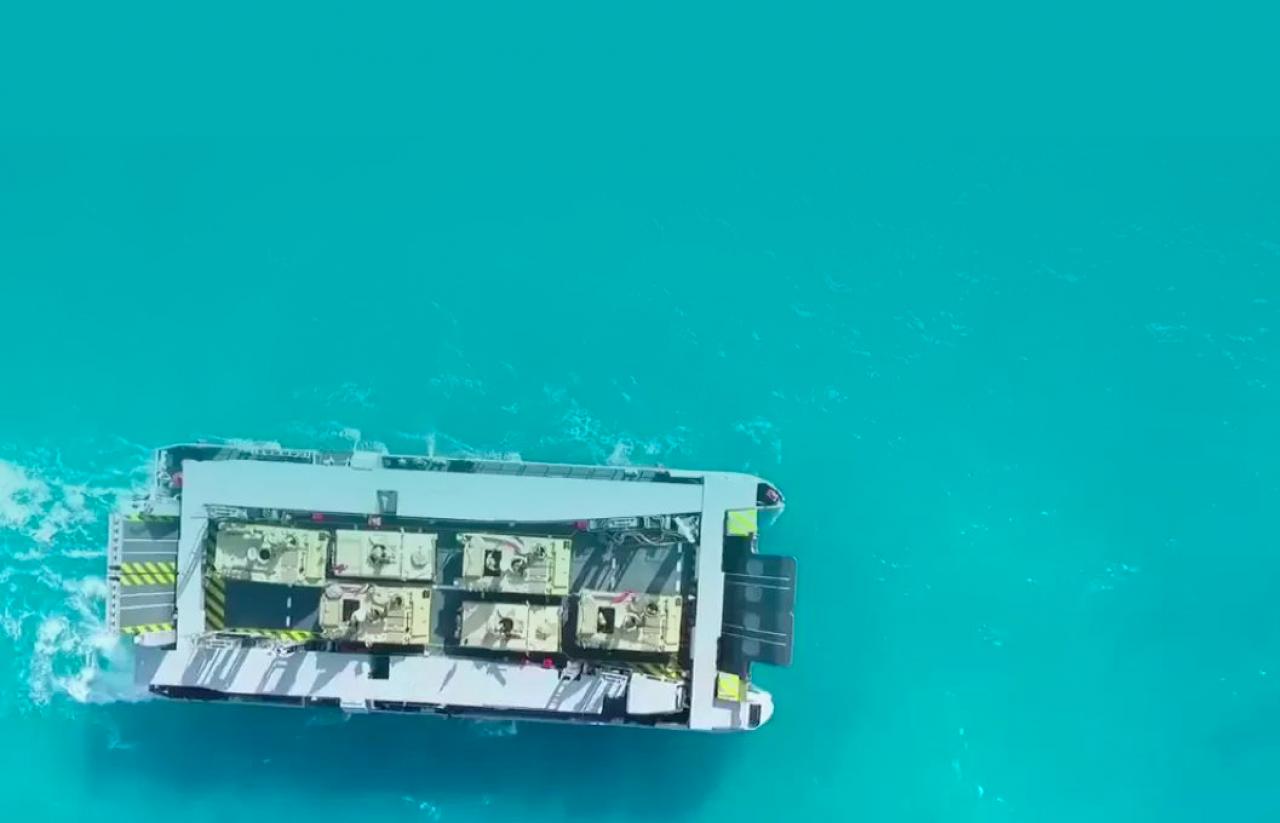 Two L-CAT vessels acquired by the Egyptian Navy
Distance necessary for the complete halt of an L-CAT® sailing at full speed (30 knots)
months to change the technical configuration of the two ships

Number of ships delivered and accepted without reservation
The L-CAT® is an innovative, fast catamaran landing craft developed by CNIM Systèmes Industriels (CSI) to meet the needs of the modern amphibious forces. It can conduct shore-to-shore missions or deploy from the well deck of LHD and LPD amphibious ships. 4 L-CAT® have been delivered to the French Navy in 2011 and 2012 under the name of EDA-R. Two additional amphibious connectors are now in service in the Egyptian Navy.
The first one is operated from the Gamal Abdel Nasser Mistral class amphibious ship since the 1rst of June 2016. The second one is operated from the Anouar el Sadate. This L-CAT® has been delivered the same year, only two months later, on September the 14th.  The two L-CAT® have been accepted without reservation by the Egyptian navy. The crews have been trained by CSI at Saint-Nazaire (France). Their main aim is to land the men and equipment from the two projection and command vessels.
From the cold Russian climate to the Egyptian heat: adaptation of two L-CAT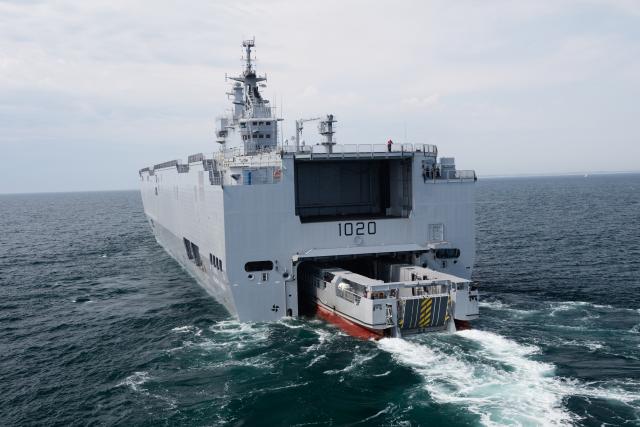 Modified in record time
CSI teams made the changes to the two vessels in just under six months, i.e. half the time taken for the initial Russian configuration.
To make those changes, CSI team had to :
- minimize the impacts of the modifications in terms of cost and remove the equipment specific to the Russian configuration,
- ensure on-schedule delivery so as not to miss the departure of the projection and command vessels to Alexandria, failing which penalties would occur and transit costs would be due.
"The key challenge was to manage an 8% excess mass, i.e. 15 tonnes, caused by the changes required, and to guarantee the speed," explains Frédéric Andrieux, L-CAT® Egypt project manager at CNIM Systèmes Industriels. "We had to install air-conditioning throughout the ship, including in the engine rooms, to safeguard the integrity of the equipment."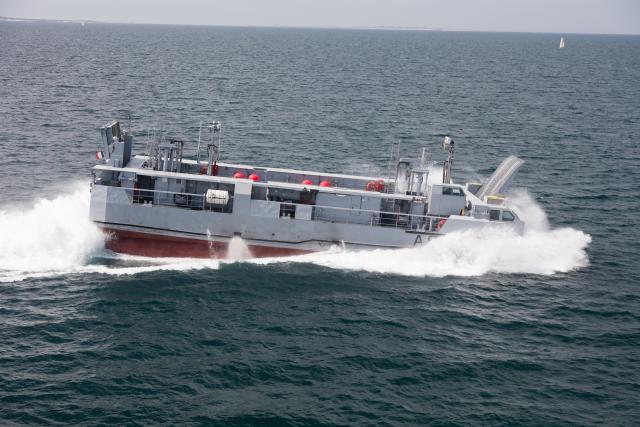 Trials & training the crew
The regulatory trials were carried out successfully, particularly the emergency stop of the vessel, sailing at full speed, within 70m. The operating performances were once again recognized and approved, as was its maneuverability (360° gyration), its beaching capabilities (gradient of beach up to 2%) and its autonomy (600 to 1,600 nautical miles depending on loading).
CSI was responsible for training the Egyptian crew who performed maneuvers and conducted the transit of the L-CAT® on its completion in Boulogne-sur-Mer to Saint-Nazaire, where they were delivered to the Egyptian Navy.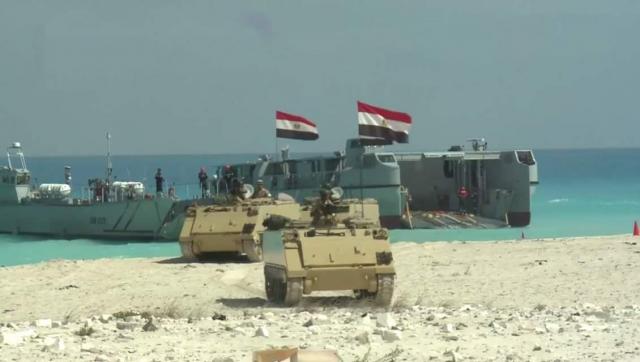 Vessels accepted without reservation
The two L-CAT® vessels were delivered in June and September 2016 to the Egyptian Navy, which accepted them without reservation. "This complete success is the reward for our hard work and investment," underlines Johan Barraud, head of naval engineering.
CSI was then solicited by the Egyptian Navy to carry out the technical support of the maintenance in operational conditions of the L-CAT® EG vessels.
Broad lines of the project for the two L-CAT Egypt vessels
A change in configuration, from cold to heat, in six months
Signature of the contract for Egypt: October 2015
Finalization of ships in Russian configuration (contractual obligations): December 2015
Handover of the two L-CAT® Egypt vessels: June & September 2016
Key partners
Naval Architecture Bureau: MAURIC
Shipyard: SOCARENAM (Boulogne-sur-Mer)
Platform lifting and ramp deployment systems: NOVIUM