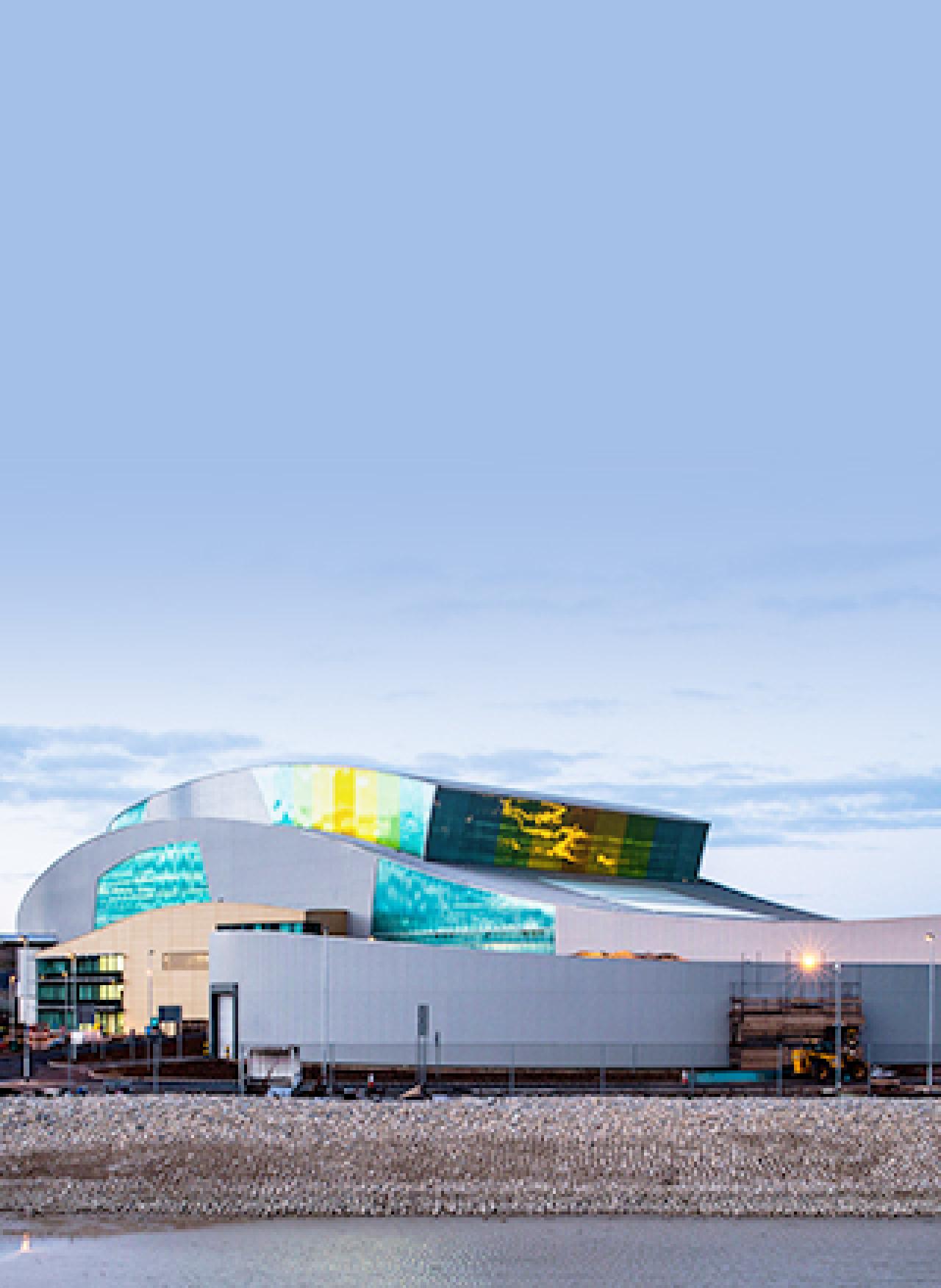 A turnkey energy recovery facility in Oxford
thousands of tonnes of household waste recovered per annum
million hours (or 205 years!) worked in the construction phase without a lost time accident
thousands of households supplied with electricity
In 2014, CNIM delivered a turnkey energy recovery facility (ERF) to Viridor, located at Ardley (United Kingdom). Comprising two 20 t/h units, capable of treating 300,000 tonnes of residual household waste per annum, the ERF generates enough electricity to power 38,000 homes, equating to two thirds of the population of Oxford.
An end to landfill
As it decomposes, household waste in landfill gives off methane, a greenhouse gas 20 times more harmful than carbon dioxide. To reduce these polluting emissions, the British government imposed a tax on waste sent to landfill, which has increased regularly over the last 10 years. For the Ardley site, this tax alone would have represented a cost of £10 million in 2016, based on 120,000 tonnes of household waste. In anticipation of this expenditure, the local authority made a request in 2011 to Viridor, its operator and contractor, to invest in what in the UK is called an Energy Recovery Facility, so that it could help to divert waste from landfill and recover value from waste in the form of a renewable energy. Viridor awarded the design and construction of this new turnkey facility to CNIM, in partnership with Clugston for the civil engineering element. The plant was inaugurated in June 2015 and the landfill closed further to the stard of the plant operation.
Advanced technologies
The plant has been built close to the existing landfill. The sleek facility boasts the latest CNIM technologies: two 20 t/h combustion units, each fitted with a steam boiler and a 24 MW steam turbine for electricity production. It also has a SecoLAB® flue gas treatment system, in conjunction with a nitrogen oxide reduction process, guaranteeing that emissions are lower than the limits set by European regulations.
A certified plant
Launched in March 2011, the project ended with the delivery of the ERF in November 2014, when commercial operation began. Ardley thus joined the select band of British plants which have attained the R1 energy efficiency threshold set by the European Union. 95% of household residual waste in Oxfordshire is now recovered. It should be noted that the architecture of the plant was inspired by the first fossilized dinosaur prints discovered in Europe and which are found in large numbers in the nearby Ardley quarry site.
The county of Oxfordshire has the best rate for material recycling and composting in the country, with 61% in 2014. The new plant delivered by CNIM makes it possible to recover energy contained in the residual waste after this recycling and organic recovery phase. This example illustrates how recycling and energy recovery complement each other.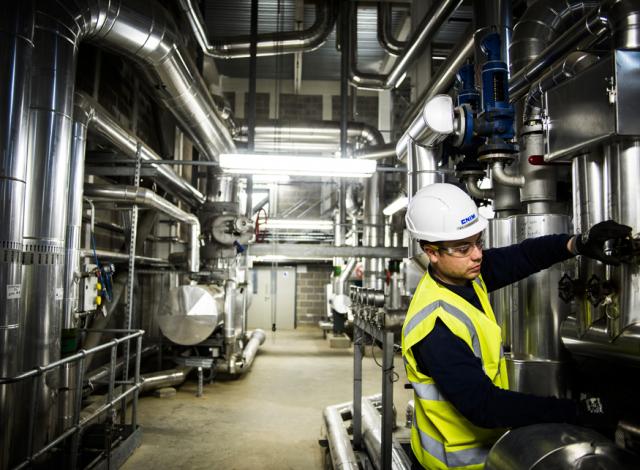 By working in long-term partnership with our clients, we're transforming what some see as 'waste' into vital renewable energy for the UK.

Our ERFs ensure that we extract every ounce of value from what people throw away, complementing the vital recycling services provided by councils and their contractors. I thank everyone for their hard work in delivering this world-class project.
Phil Piddington, former Managing Director, Viridor