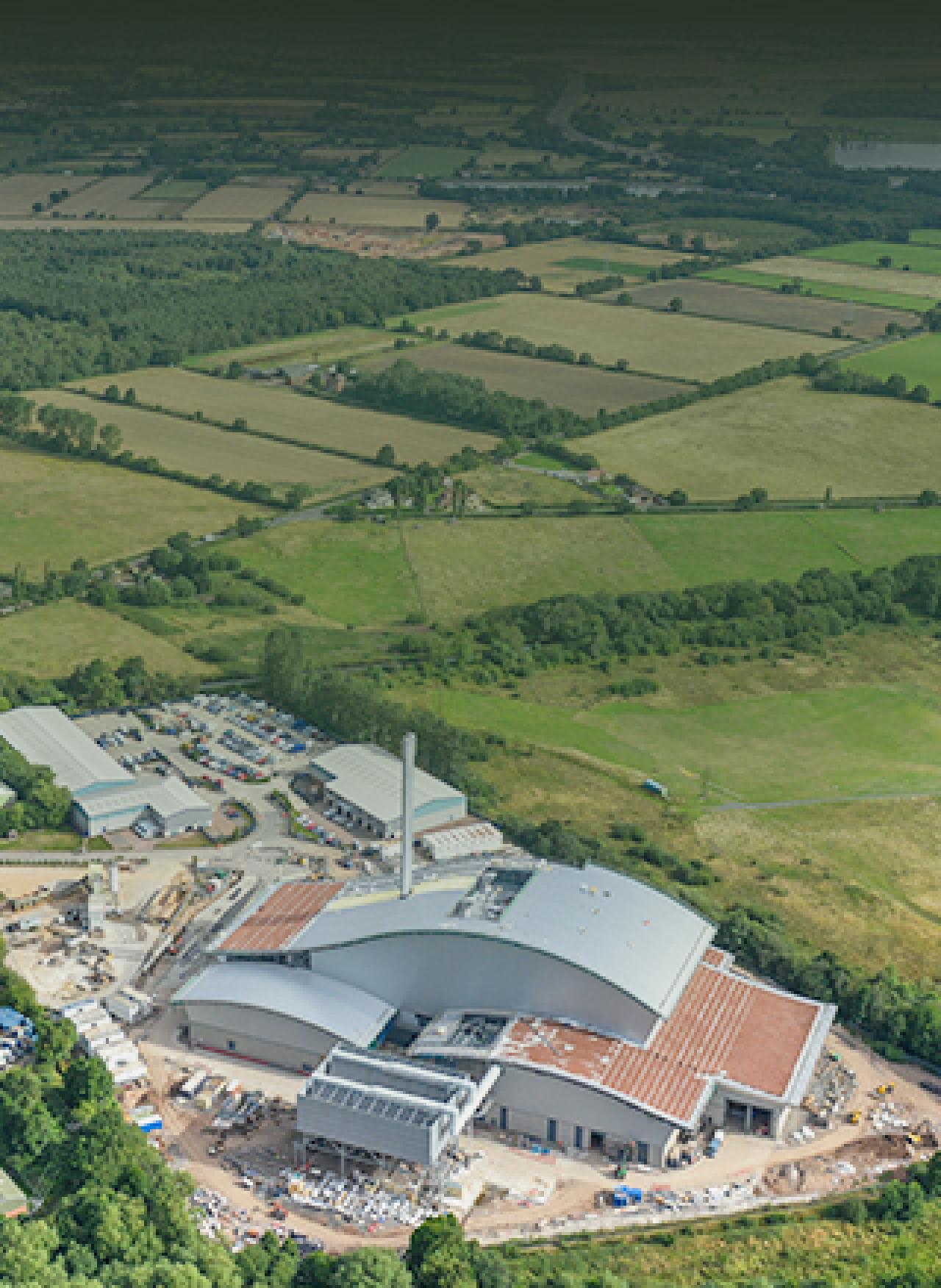 Staffordshire: a new ERF for "zero landfill"
million pound landfill tax saving over the course of 25 years
of labor employed in the construction came from Staffordshire
units treating 20 tonnes of waste per hour
CNIM built an energy recovery facility for Veolia Environmental Services with a treatment capacity of 300,000 tonnes of household waste per annum. Built in partnership with Clugston, the facility has been supplying 32,000 homes via the national grid since 2014.
A virtuous investment
Staffordshire County Council has made a major commitment: "Zero landfill by 2020". To achieve it, the construction at Four Ashes of a household energy recovery facility enables production of renewable energy and reduction in CO2 emissions. By focusing on recycling rather than landfill, the council will save £250 million in taxes over the course of 25 years. Veolia Environmental Services won the financing and delivery contract and awarded the construction to CNIM, in partnership with Clugston, a British civil engineering firm.
Two 20 t/h units
Fitted with the latest technologies, the plant comprises two 20 t/h incineration units, each with a CNIM/Martin reverse-acting grate, a CNIM-designed horizontal boiler and a SecoLAB© patented flue ash treatment system supplied by LAB, a Group CNIM company.
Circular economy
The plant entered service in 2014, three years after signature of the contract. The construction project utilized 85% local labor, with exceptional results in terms of site safety. Moreover, 95% of the equipment used came from the county. The population benefits directly from the energy recovery. Of the 27 MW of electricity produced by incinerating waste, 23 MW are plugged back into the national grid. Provision is made within the plant to provide 15 MWth for the urban heating network if required.