Recycling incineration residues at Roosevelt
metric tons of bottom ash resulting from waste treatment every year
metric ton of metal that is recycled saves having to mine for 2.5 metric tons of ore.
of pipes will be produced using the copper extracted at Roosevelt in the next decade
In Roosevelt, Washington State, CNIM's subsidiary LAB runs, under a Build-Own-Operate (BOO) contract, a facility that extracts and recovers the metals present in combustion by-products. The plant entered into service in March 2016, and can treat up to 180,000 metric tons of bottom ash every year.
What can be done with combustion by-products?
As one of the pillars of the circular economy, waste incineration represents an important source of energy, but it also generates residues. Five metric tons of household waste produce around one metric ton of bottom ash and 150 kg of residues stemming from the treatment of the combustion gases. Recycling these materials is a major priority for plant operators. As a waste treatment specialist, LAB offers a complete range of solutions for stabilizing and solidifying residues resulting from combustion gas treatment, and for recovering the metals present in incinerator bottom ash.
Two patented processes
For treating the bottom ash, LAB has rolled out the patented RecuLAB™ NF process in the Roosevelt facility. This cutting-edge recycling process for recovering ferrous and non-ferrous metals involves dry-treating the bottom ash once it has matured, in contrast to the RecuLAB™ Au process which recycles wet bottom ash in order to extract precious metals from it.
Recycling
The contract was signed in April 2015. A year later, LAB brought the plant into service, and will operate it for 10 years. The extracted metals are either sold on the local market or exported to Europe. It has been forecast that 4,290 metric tons of ferrous metals and 4,620 metric tons of non-ferrous metals will be recovered every year, with discharge volumes being reduced by 6%. The facility has already contributed to the production of 15 km of recycled asphalt.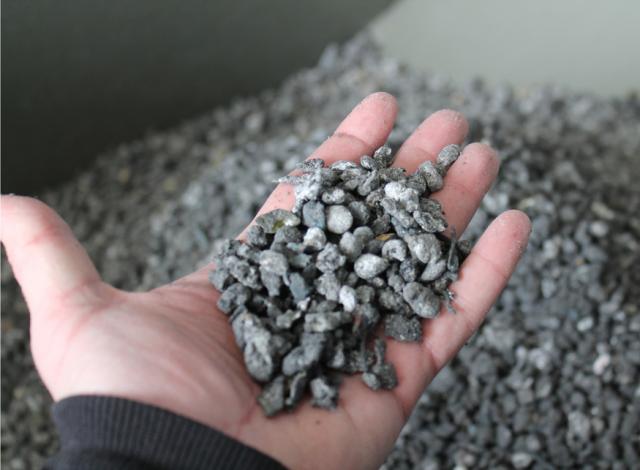 We are creating value for our partner by driving a financially profitable and environmentally sustainable program to extract value from an otherwise lost resource
Brent DuBois, CEO Lab USA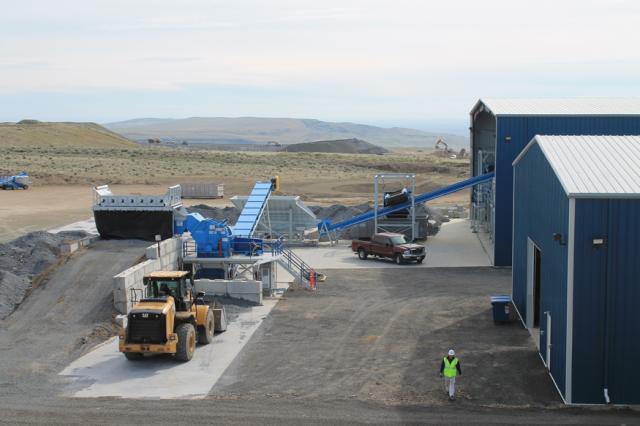 We are excited about our partnership with LAB and the potential that this project holds. Recovering and recycling metals from ash potentially has a significant impact on the environment.

This project complements our renewable energy program at Roosevelt Regional Landfill, and it embodies our commitment to applying science and innovation to the protection of our Blue Planet.
Mike Huycke, area president of Republic Services