Product and process engineering
Engineers and technicians
High-level professions and expertise
Suitable for harsh environment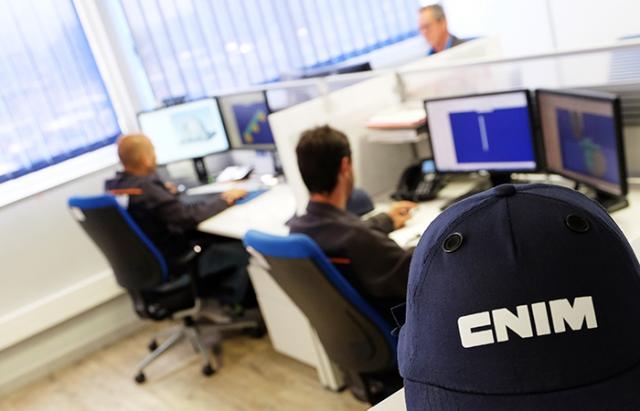 An organization focused on project and performance
Our engineering is located at the heart of our industrial tool in La Seyne-sur-Mer and in our agency in Pertuis. It is organized into project teams, themselves supported by cross-functional expert teams.
We constantly adapt our skills to the needs of the projects.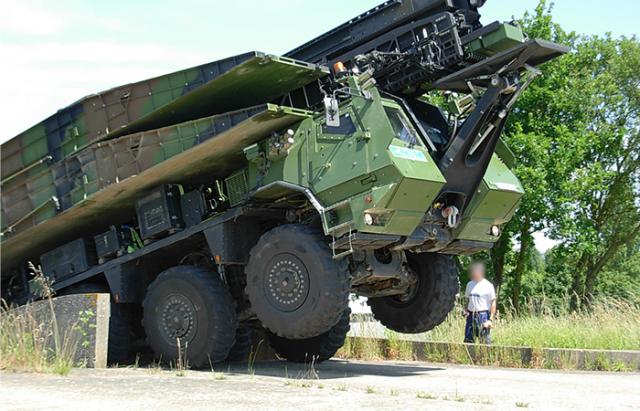 Design, industrialization, methods, manufacturing, qualification
CNIM Systèmes Industriels has extensive experience in the development of complex electromechanical products and special handling systems; coupled with solid expertise in the Methods, Industrialization and Qualification of the products we manufacture.
We work in particular for the Defense, Nuclear and Large Scientific Instruments markets.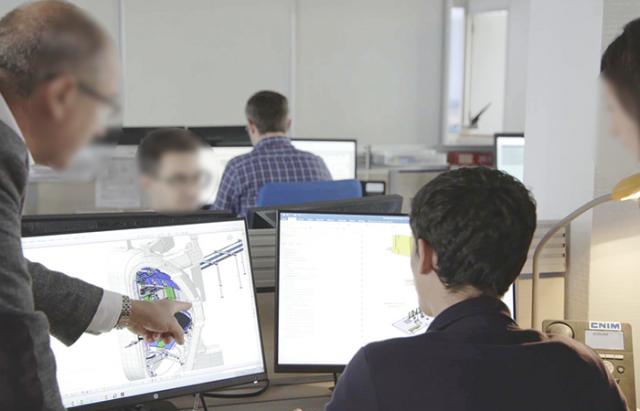 Design and project management
CNIM Systèmes Industriels' design processes follow the V-cycle of our projects and benefit from our project experiences.
Our latest generation PLM* allows us to manage all of our technical data, studies, purchases and methods combined. This allows us to ensure both traceability and optimization of the management of our technical and industrial modifications.
*Product Life Management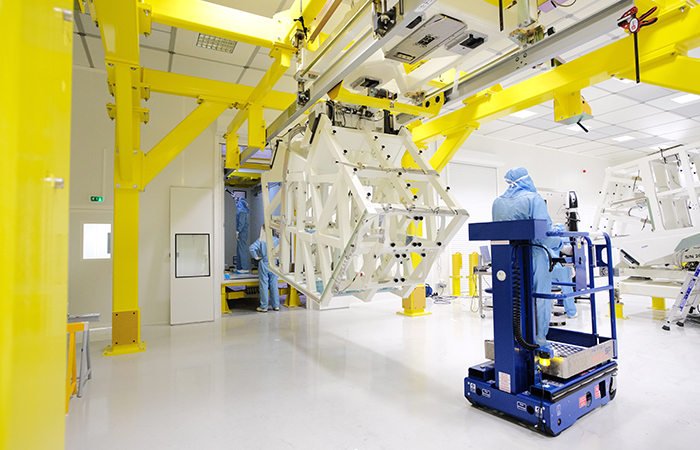 Co-engineering with the CEA, on-site manufacturing and integration in a clean room: discover the project.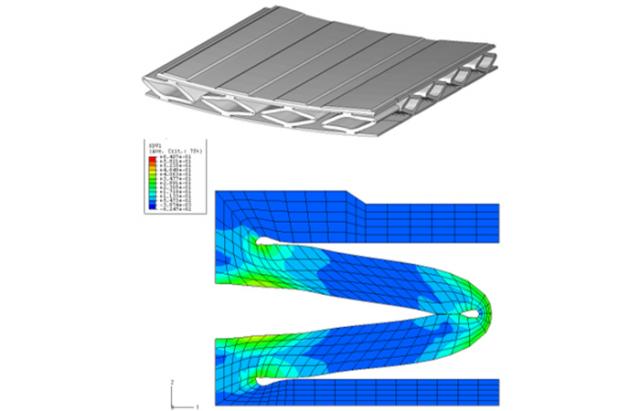 Engineering for harsh environment
Both our technical and industrial expertise enable us to meet the majority of the needs expressed by our customers; our network of industrial or engineering partners complementing our offer if necessary.
Our engineering covers the following areas, including in very severe environment: calculations and simulations, command control, laboratory for material studies (included on our site), qualification and commissioning tests.
Industrialization & Methods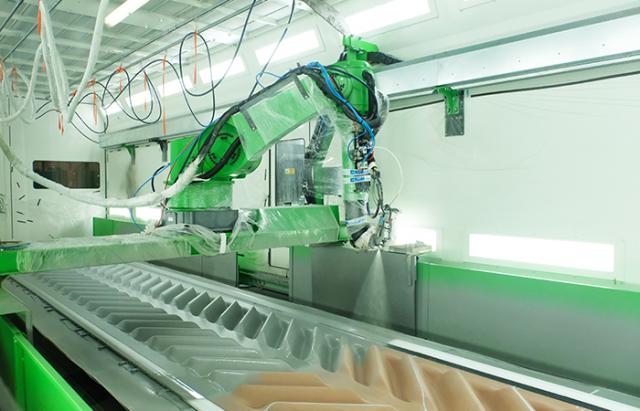 Feasibility, optimization, innovation
Our Industrialization and Methods teams have strong technical expertise and in-depth knowledge of our non-standard industrial tool and its capacities. They can offer our customers the best manufacturing process and innovative solutions. They ensure the feasibility of their project, while respecting and sometimes improving the challenges of deadlines, costs and quality.
Sometimes offering alternative manufacturing processes that have been proven on other cutting-edge industry projects or qualified in our workshops, our teams position themselves as partners with our customers.
Picture: polyurethane spraying for the manufacturing of the leak-tight membrane for Chernobyl nuclear power plant confinement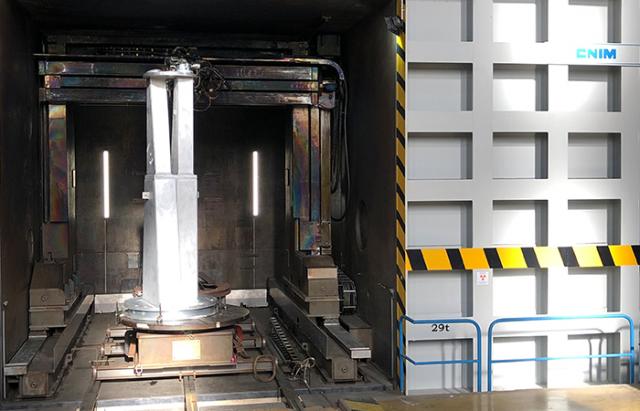 Industrialization: defining the best industrial process
From the plan file and/or the CAD of your equipment or system, our Industrialization team will produce a Macro-process and the complete industrial diagram.
At this stage of the project, our team selects the best available and proven technologies (electron beam welding, dry machining of composites, etc.), defines the sequencing of operations and the time allocated to each of them.
Our technologies allow us to offer an innovative order of operations, such as welding after machining – a key advantage for large parts to gain time, for example.
Picture: electron beam welding of under nuclear pressure equipment for the Laue-Langevin Institute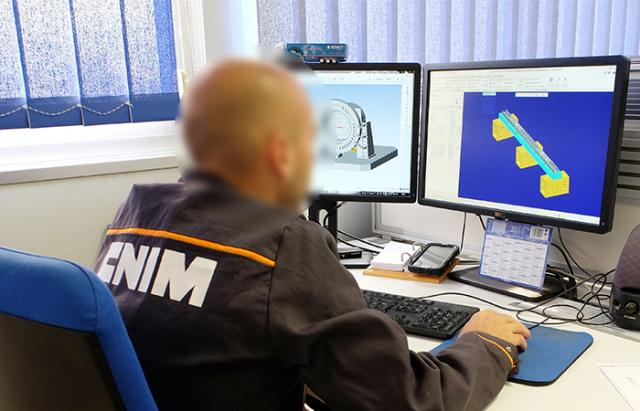 An experienced Methods team
From the Macro-process provided by the Industrialization team, the Methods team will produce the Manufacturing range and will design the detailed process.
CNIM Systèmes Industriels Methods' team is made up of experts with a variety of skills: machining & CAM, welding, composites, tools, boiler making. This diversity makes it possible to deliver complete manufacturing and qualification files in line with the quality and rigor required by our customers.
The Methods team also designs the tools necessary for manufacturing for clamping, positioning or handling the part.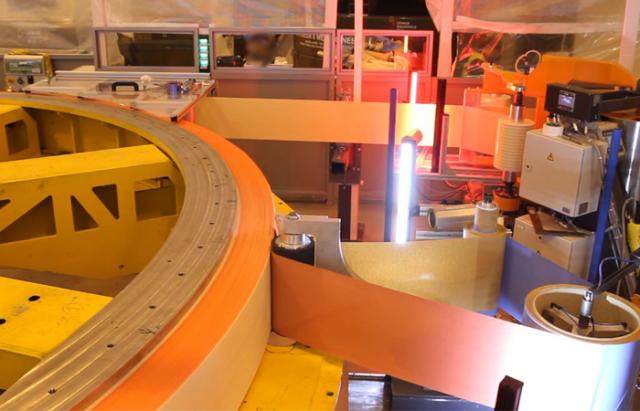 Qualification of new processes and tools
The Industrialization and Methods teams of CNIM Systèmes Industriels work hand in hand to qualify new processes or tools when the project requires it. Our clients benefit from our long experience in this field thanks to our numerous non-standard projects.
Performed systematically for welding, the qualification of new machining processes can offer very interesting prospects for the customer in terms of quality, feasibility, deadlines and costs.
Picture: an innovative process (a world first), the winding and bonding of pultruded material to manufacture 5m diameter composite rings
Contact us
For more information, contact us!