Max length of machined parts
Employees in the design office
Co-engineering: optimizing manufacturing and reducing costs
CNIM Systèmes Industriels has long-lasting experience in design, industrialization and manufacturing in the demanding sectors of the Industry. For space applications, we are able to be your partner and co-design your components to optimize manufacturing, both in terms of cost reduction and improved production efficiency. Before the production runs, we qualify the prototypes developed together.
While guaranteeing the mechanical characteristics (static, dynamic, resistance) of the component, our teams seek to optimize the weight of the part when it is on board launchers for example.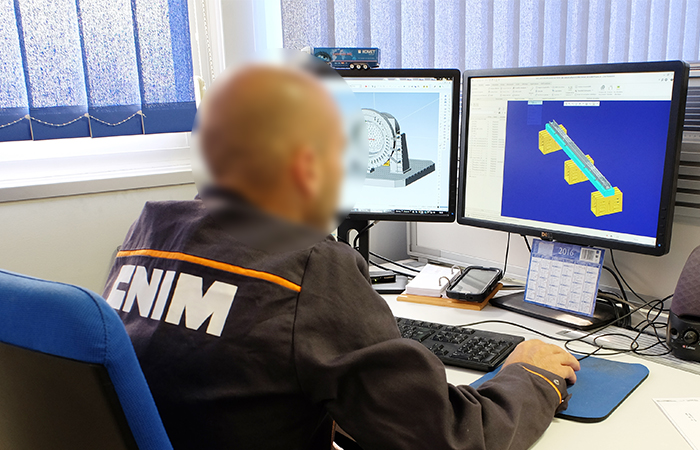 Performant industrialization for efficient manufacturing
Qualification of manufacturing and welding processes
Our teams both work in a clean environment and master state-of-the-art materials such as aluminum, high-performance alloys with aluminum including Ag3Net, stainless steel or even titanium. At CNIM Systèmes Industriels, if required we qualify special manufacturing processes for your project, while complying with RCC-MX, EPSN codes, etc.
Each welding process is also QMOS/DMOS qualified. Electron beam welding allows us to weld up to 65 mm thick. For very large components, we have the ability to do local vacuum electron beam welding.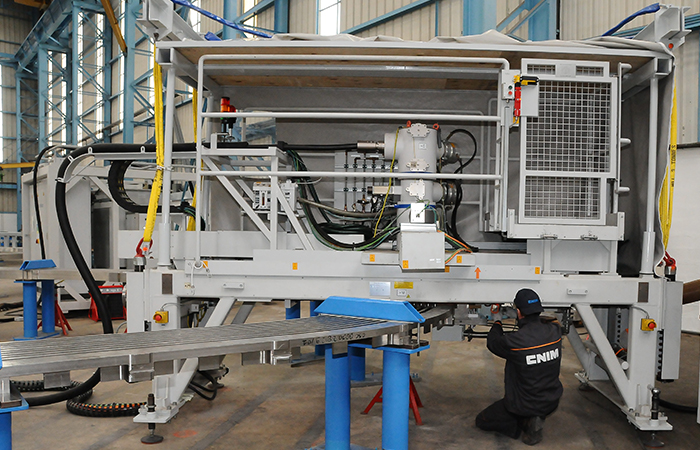 Electron beam welding under local vacuum
Extensive 3D tests and controls
Our large-size components meet the requirements required by players in the space industry and other cutting-edge sectors in terms of safety, technical performance (strength, geometry, stability, etc.) and operational reliability in a constrained environment.
CNIM Systèmes Industriels are highly qualified (COFFMET 3 in 3D inspection and COFREND 3 in welding inspection – the highest levels).
On site, they carry out non-destructive testing of welds, dimensional inspections (laser trackers or metrology machines in an air-conditioned room) and can, depending on the needs of the project, develop a full-scale test bench.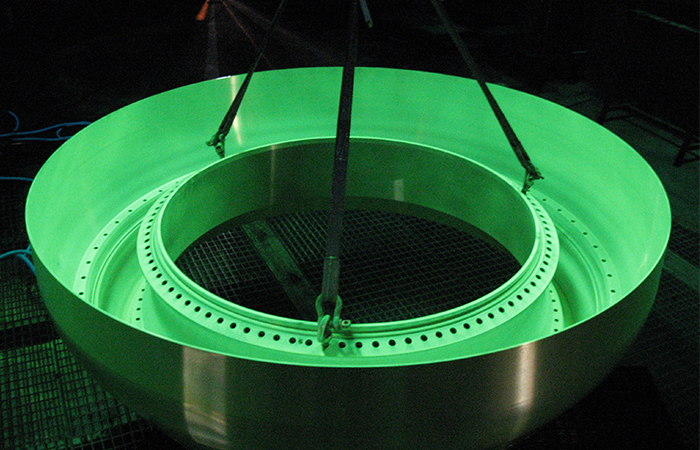 Fluorescent dye testing
Contact us
For more information, contact us!