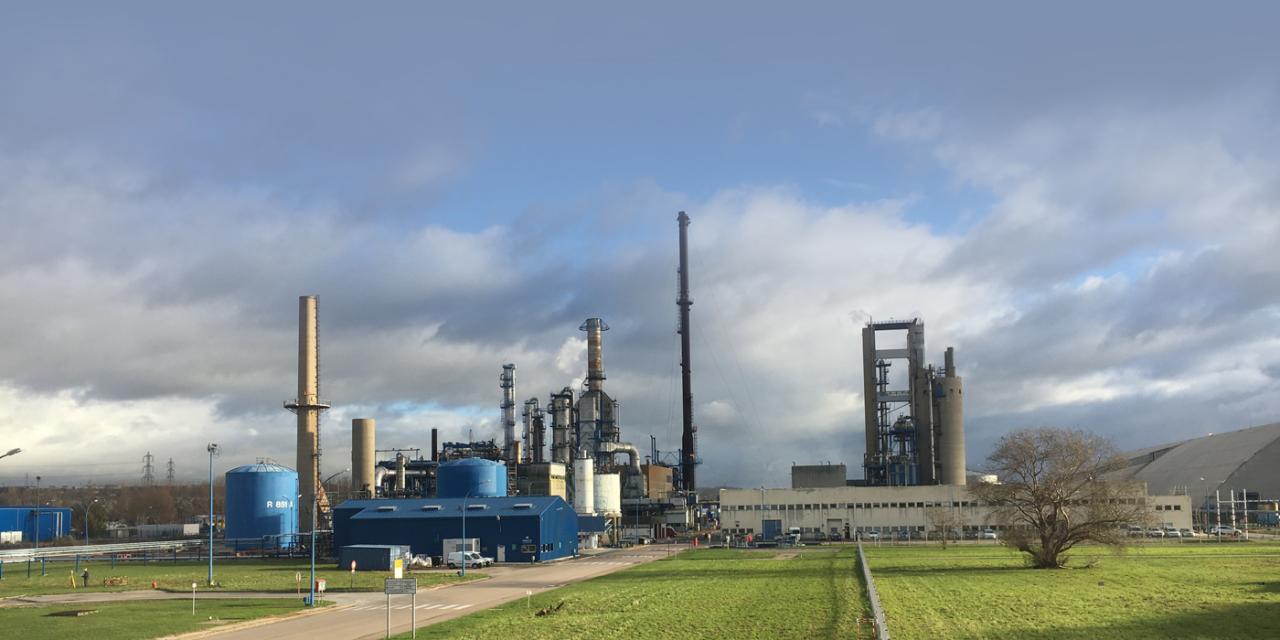 Energy performances and pollutant emission reductions on target at Gonfreville l'Orcher plant
CNIM Babcock Services is a CNIM subsidiary specialized in the renovation and upgrading of combustion plants. As French leader in this sector, it helps its customers implement their energy efficiency projects. At the end of 2015, Yara awarded the company a contract for the complete revamping of one of its boilers. This work was carried out strictly on schedule, avoiding any impact on the plant's return to service and successfully reducing its emissions. Read on for the more détails.
World leader in its business sector of the chemicals industry, Yara is a Norwegian company which converts energy, natural minerals and atmospheric nitrogen into products for agricultural and industrial applications. The plant at Gonfreville l'Orcher, near Le Havre, on the Seine estuary, produces 400,000 metric tons of ammonia and 350,000 metric tons of urea a year. It employs 135 people.
At the end of 2015, following a tender process, Yara entrusted CNIM Babcock Services with the revamping of a furnace and a process steam boiler, including engineering studies, supply, on-site work and commissioning. "The aim of this complete boiler revamping operation was to bring the plant's energy performances into compliance and cut its pollutant emissions," says Joël Grollier, Operations Manager at CNIM Babcock Services.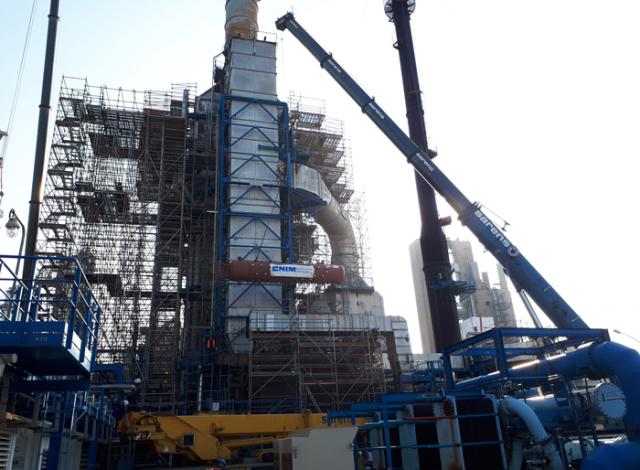 To optimize their response to the customer's requirements while making their offer economically attractive, CNIM Babcock Services and Fouré Lagadec joined forces to submit a tender as a temporary consortium. "CNIM Babcock Services decided to join forces with Fouré Lagadec for its precise technical knowledge of the Yara plant and the reputation of its assembly teams," adds Joël Grollier. "We also invited Pillard to join us as an expert in the field of burners."
The design and equipment procurement phase was completed in 2016. The plant was completely shut down while work on site was conducted in 2017, with the number of personnel mobilized peaking at a nearly 1,000. Commissioning started at the beginning of May 2017 followed by entry into industrial service in early June 2017. Optimization tests were conducted through to September. The targets on energy savings (worth €125,000 a year) and reduced NOx emissions were achieved. "One critical point on the work site was the need for absolute compliance with schedule in order to avoid impacting the plant's return to service," explains Site Manager Gilles Raskopf. "That requirement was met thanks to CNIM Babcock Services' excellent coordination of the consortium's work teams."