Unmanned ground vehicles (UGV)
Operational time without refueling (eq. 150 km)

Operational troops
While being able to provide autonomously mission support for 15 hours in harsh weather conditions and on difficult terrain, THeMIS unmanned ground vehicle is intended to provide support for dismounted troops by serving as a transport platform, IED detection and disposal unit, and much more. The vehicle's open architecture gives it the full multi-mission capability needed on the modern battlefield.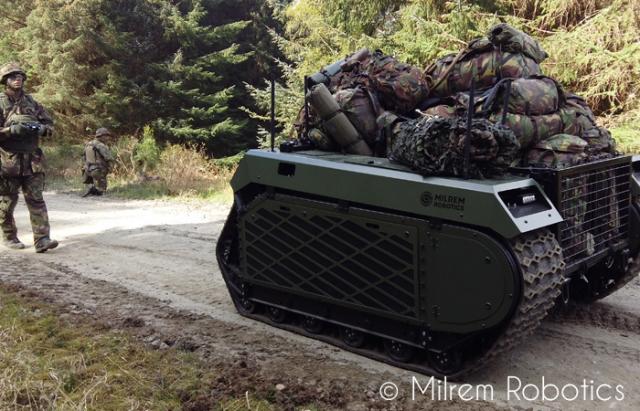 Logistics
More mobility and speed: highly operational soldiers
THeMIS unmanned ground vehicles follow the logistic convoy and your soldiers: they can carry up to 800 kg of payload (batteries, packages, weapons or ammunition).
In 'Tracking' mode, THeMIS UGVs are able to learn the route that they can take then on their own between the camp and an advanced group.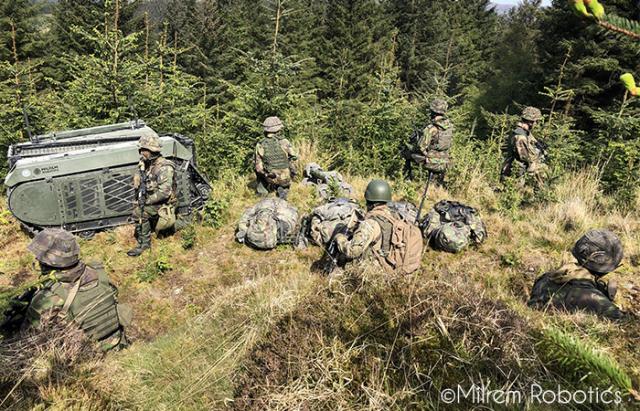 Surveillance
Take over where Man stops
Thanks to a robust and proven platform, THeMIS unmanned ground vehicles are able to carry out dangerous missions, in difficult terrain and to ensure a constant monitoring during surveillance missions. Equipped with optronic sensors and connected to an alarm system, THeMIS UGVs will work in conjunction with the Armed Forces to detect, identify and characterize the threat.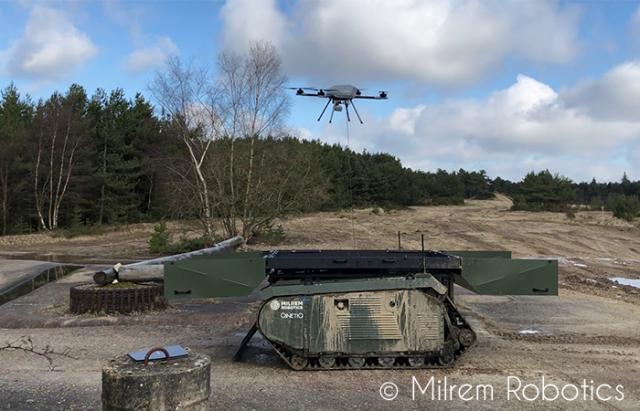 Deploy a tethered drone for advanced threat assessment
For more advanced surveillance missions, the THeMIS UGV can be equipped with a tethered UAV* that offers persistent surveillance and reconnaissance with live, geo-referenced imagery. The tethered UAV can be operated much longer than normal, battery powered UAVs.
*Unmanned Aerial Vehicle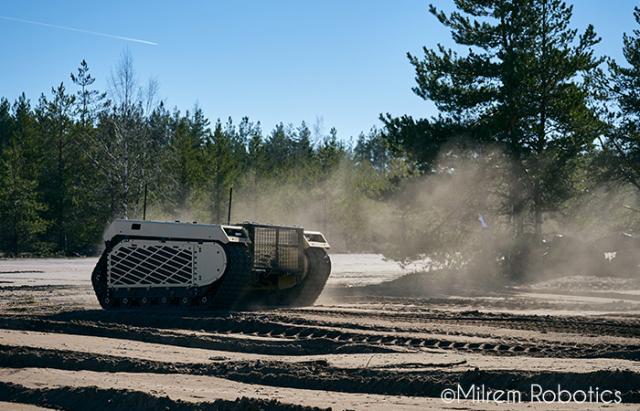 Counter-IED operations
High exposure missions
The tracked THeMIS UGV, equipped with a ground penetrating radar, can detect and confirm explosive ordnance hazards in a wide variety of soil types and conditions.
The ultra-stabilized manipulator arm allows to move and manipulate dangerous objects from a stand-off distance, reducing risk to the operator.
The best platform on the market
The THeMIS UGV's capabilities have been tested and witnessed by various Defence Forces. The system has also been combat-proven in an operational environment.
As a system integrator and supplier and based on the existing platforms for the French Army, CNIM Industrial Systems (CSI) offers a broad spectrum of unamanned vehicles for different missions. CSI is the exclusive distributor for Milrem Robotics in the French market.

Thermal / acoustic / seismic sensors, infrared or low light level cameras ... All the optronic sensors fitted to our unmanned ground robots are integrated by our partners Bertin and Exensor, two companies of CNIM Group, specialized in instrumentation to protect the deployed Forces and sensitive infrastructures.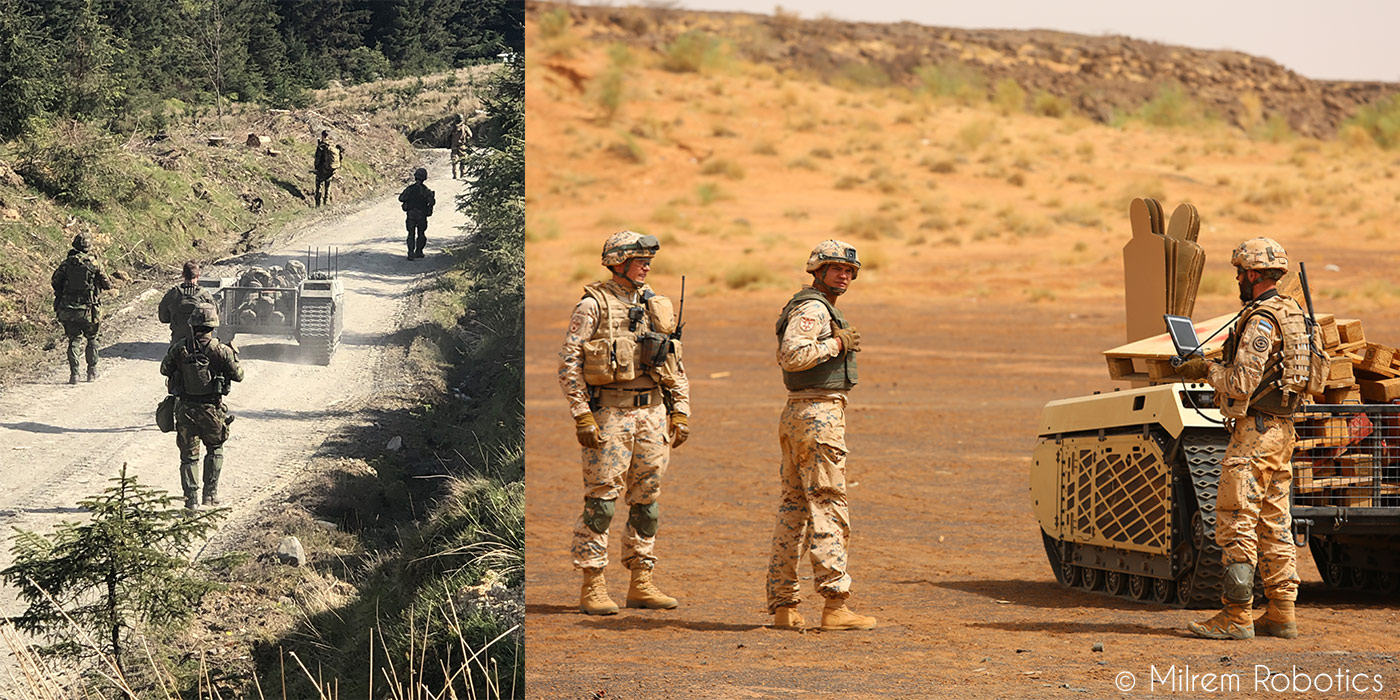 Where the soldier goes, TheMIS goes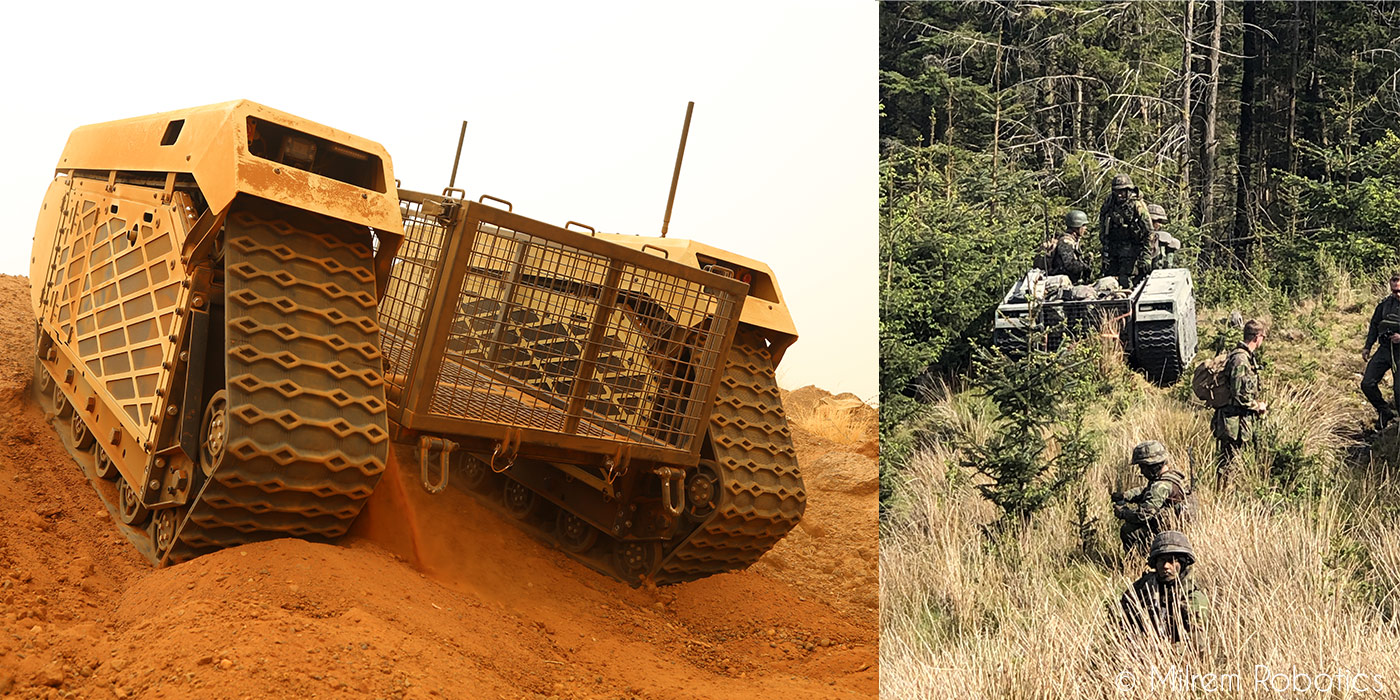 Contact us
For more information, contact us!