Critical and highly technical marine doors, meeting very high operational constraints and integrated on board ships: CNIM Systèmes Industriels offers reliable, long-life systems tested for harsh environments.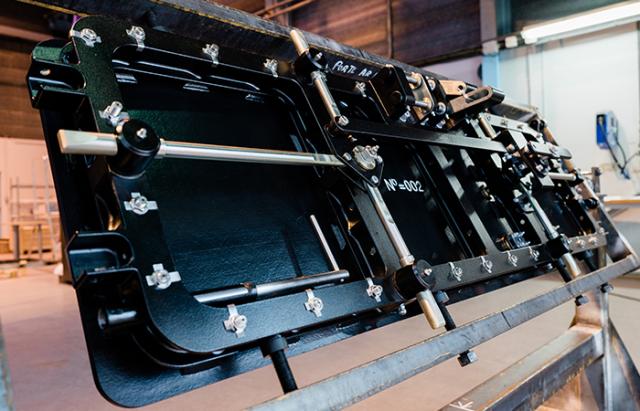 Critical doors
Our doors meet key, even strategic, operational needs and comply with very high technical criticality. Their lifespan and reliability are key to the success of the ship's mission.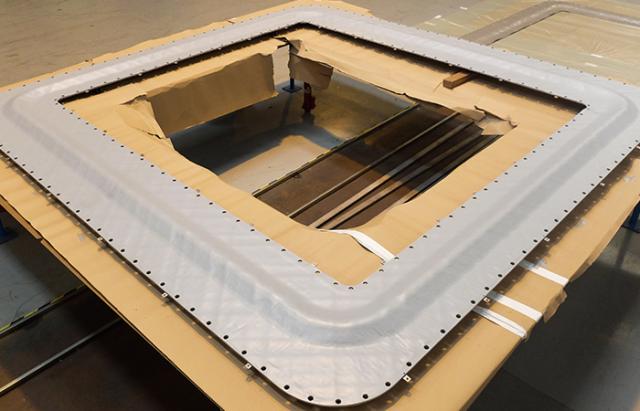 CNIM Systèmes Industriels masters the technology of various materials (composites, high-resistance steels, polyurethane). Our references include the French nuclear submarines missile tubes membranes and the torpedo and sonar carriers on many frigates currently in service.
Our solutions meet the highest technical requirements : underwater pressure, CBRN* risks and constraints, shocks, ballistic protection, etc.
*chemical, biological, radiological and nuclear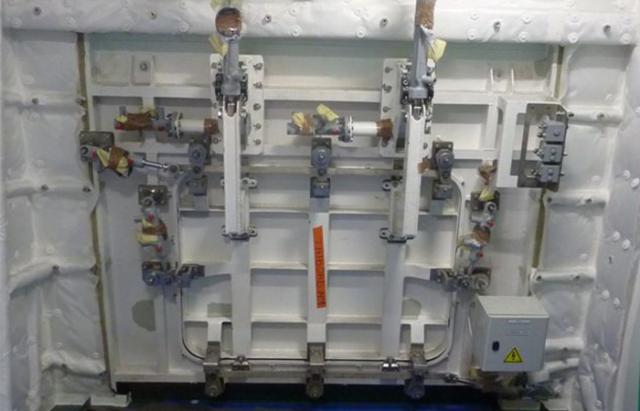 Tailor-made, large size and optimized weight
Specializing in large dimensions, CNIM Systems Industriels designs, manufactures and tests (FAT) all sizes of marine doors, from 1m x 1m to more than 20m x 10m.
Thanks to our expertise in control and hydraulics, our systems operate safely. They are optimized to meet the specific needs of each program with a guarantee of operational compliance.
Our teams master high-performance materials (composite, aluminum, steel, polyurethane, etc.). They take into account mass constraints from the design stage.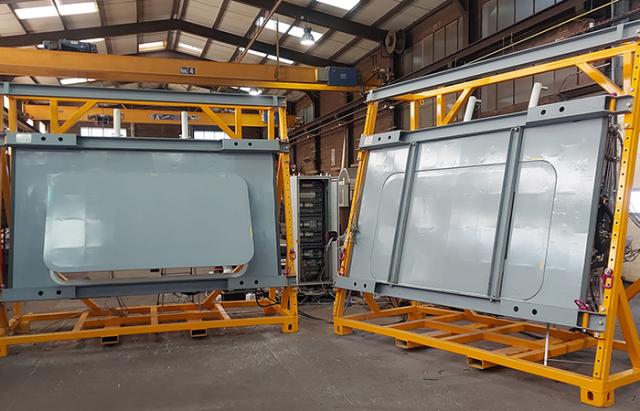 Proven solutions
CNIM Systèmes Industriels guarantees the performance and reliability of its marine doors and benefits from feedbacks from in-service products in the French Navy on nuclear submarines, frigates and amphibious ships.
Approved in harsh environments (particularly in strong sea/wind conditions), our doors play a key role in the overall success of the mission.
We support our clients throughout the life cycle of our products, including the equipment ownership costs estimation through Integrated Logistics Support studies.
Contact us
For more information, contact us!