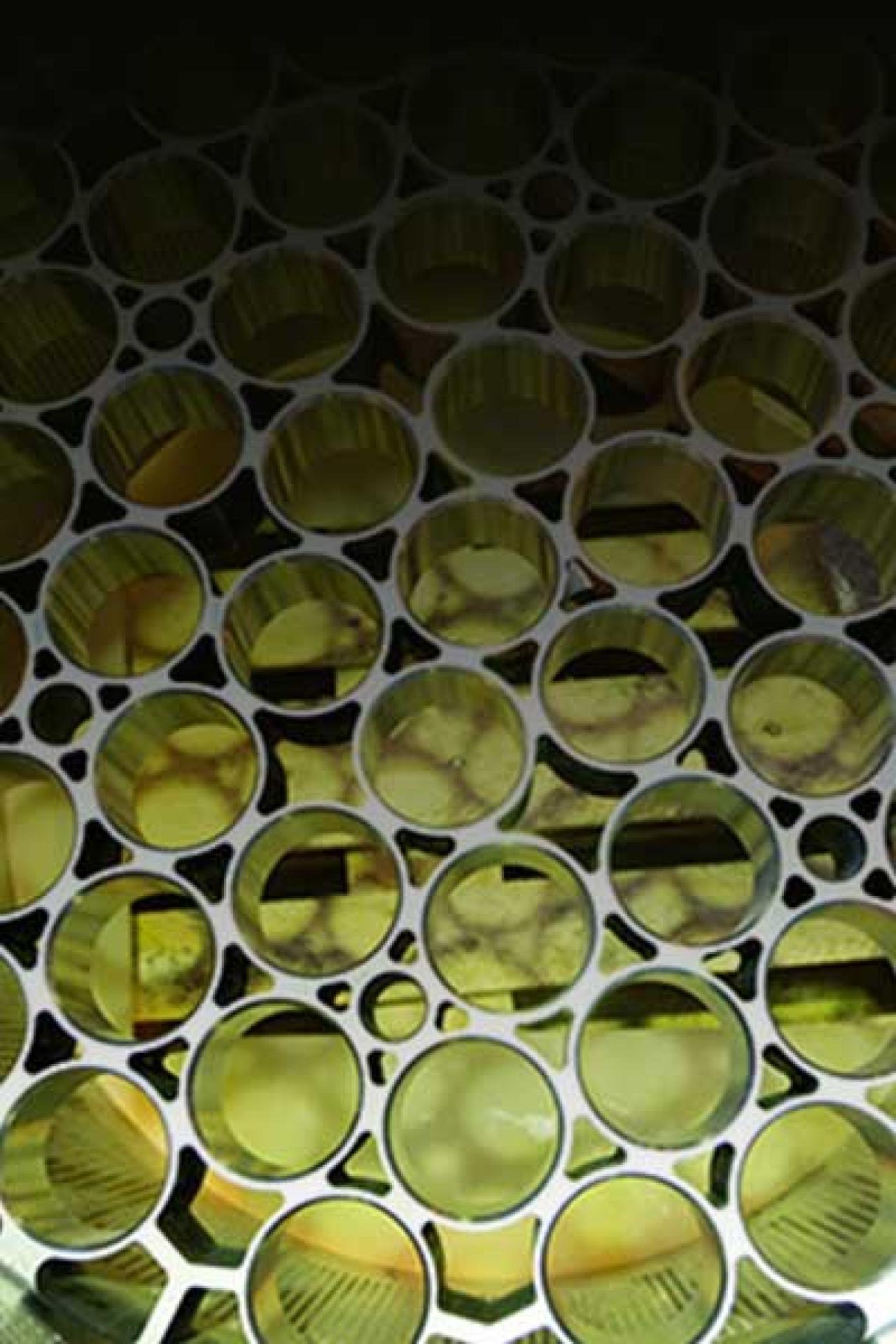 The core of Jules Horowitz Reactor, under pressure nuclear equipment
Of projects carried out by CNIM Systèmes Industriels
Component assembly precision
High-performance fabrication for a complex industrial project
The Jules Horowitz Reactor (JHR) is a high-tech research reactor intended for use in safety qualification processes for irradiated materials and nuclear fuels. The JHR will be an international R&D facility with a mission to enhance nuclear power plant safety and reliability.
It is the result of an international collaborative effort coordinated by the Atomic Energy Commission (CEA).  In 2007, a consortium formed by EDF, Areva and an array of Belgian, Czech, Spanish, Finnish, Indian, Israeli, Swedish and British research institutions appointed TechnicAtome (TA.) as contracting authority for the reactor construction project.
In 2015, TA. awarded CNIM Systèmes Industriels (CSI) the contract to manufacture the reactor's core, known as the reactor block.
This project required exceptional industrial capabilities. CSI met all the requirements: precision machining of large components; expertise in nuclear materials and components; outstanding welding know-how, etc.
Operational excellence for nuclear safety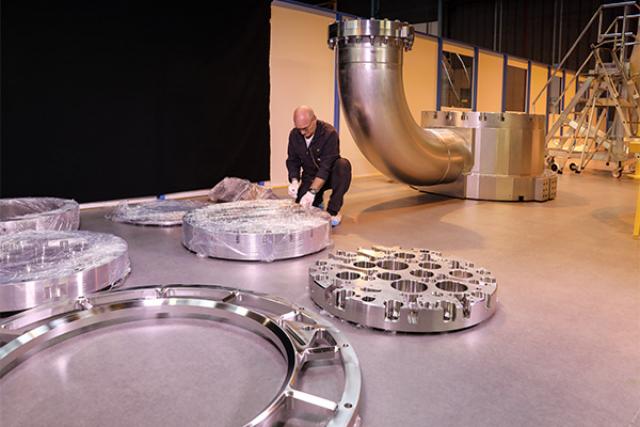 Significant industrialization capabilities
CNIM conducted a program of preliminary studies to verify manufacturability and address the requirements stipulated by TA.
CAD machining program simulations

Full-scale models

Test bed for the electron beam-welded joints on the 6061 T6 alloy reactor tank.
Discover our industrial capacities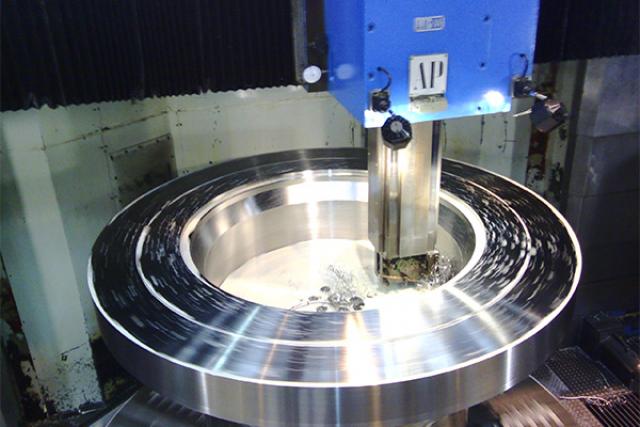 Complex and large component machining
The exceptional dimensions of the reactor block (H 9 m x W 2 m, weighing of 20 tons) required custom industrial facilities.
CNIM possessed the necessary state-of-the-art industrial equipment, specially designed for precision machining fabricated assemblies and large or complex components.
Our complex machining process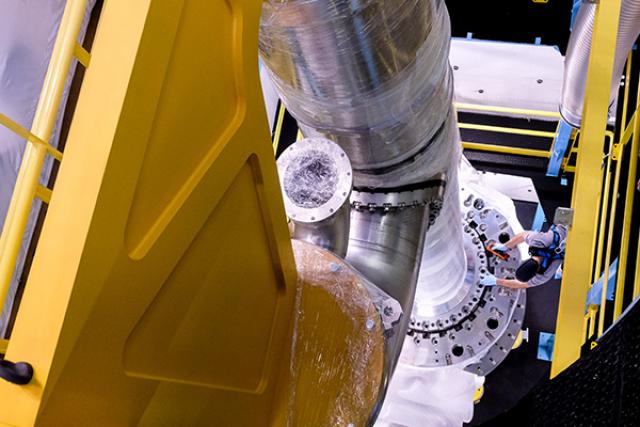 High accuracy assembly
The high degree of precision with which CNIM machined components would enable the reactor block to be assembled at the customer's site to the tightest of tolerances.
TechnicAtom conducted alignment tests that demonstrated a positioning accuracy to within 0.1 mm.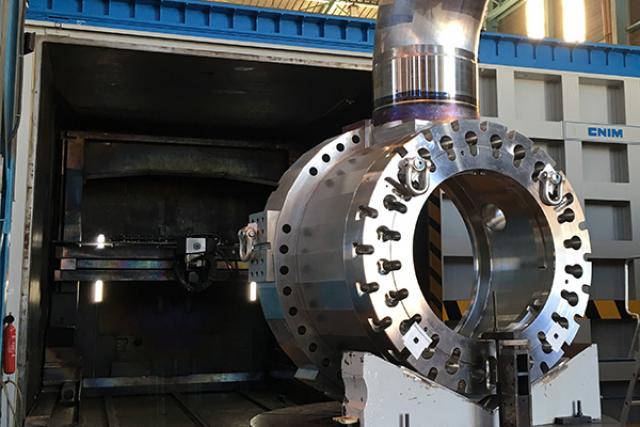 Unique expertise in electron beam welding
The reactor block is a complex component that has benefited from CNIM's multi-material expertise. Unlike most reactor cores, traditionally designed using stainless steel, the JHR core is made of aluminum. Welding aluminum components can release gases and form porosities, potentially weakening the structure. Consequently, TA. specified the use of electron beam welding techniques to avoid any risk of cracking.
CNIM owns a patent in this area and is acknowledged to be an authority.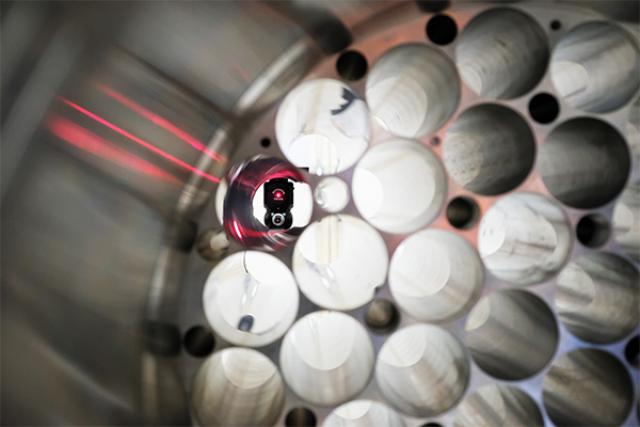 Compliance with safety standards applicable to nuclear pressure equipment
We ensure the compliance with the technical requirements concerning nuclear pressure equipment, as welding standards and the European Directive on nuclear pressure equipment.
Traceability according to AQ84

earthquake-resistant design

Clean working conditions for hydrostatic testing and assembly
Validation of performances by qualification tests
Helium leak testing

Validation of manufacturing process (electron beam welding of stainless steel and aluminum components according to the RCCMX),

Mock-up manufacturing
Discover our quality control means