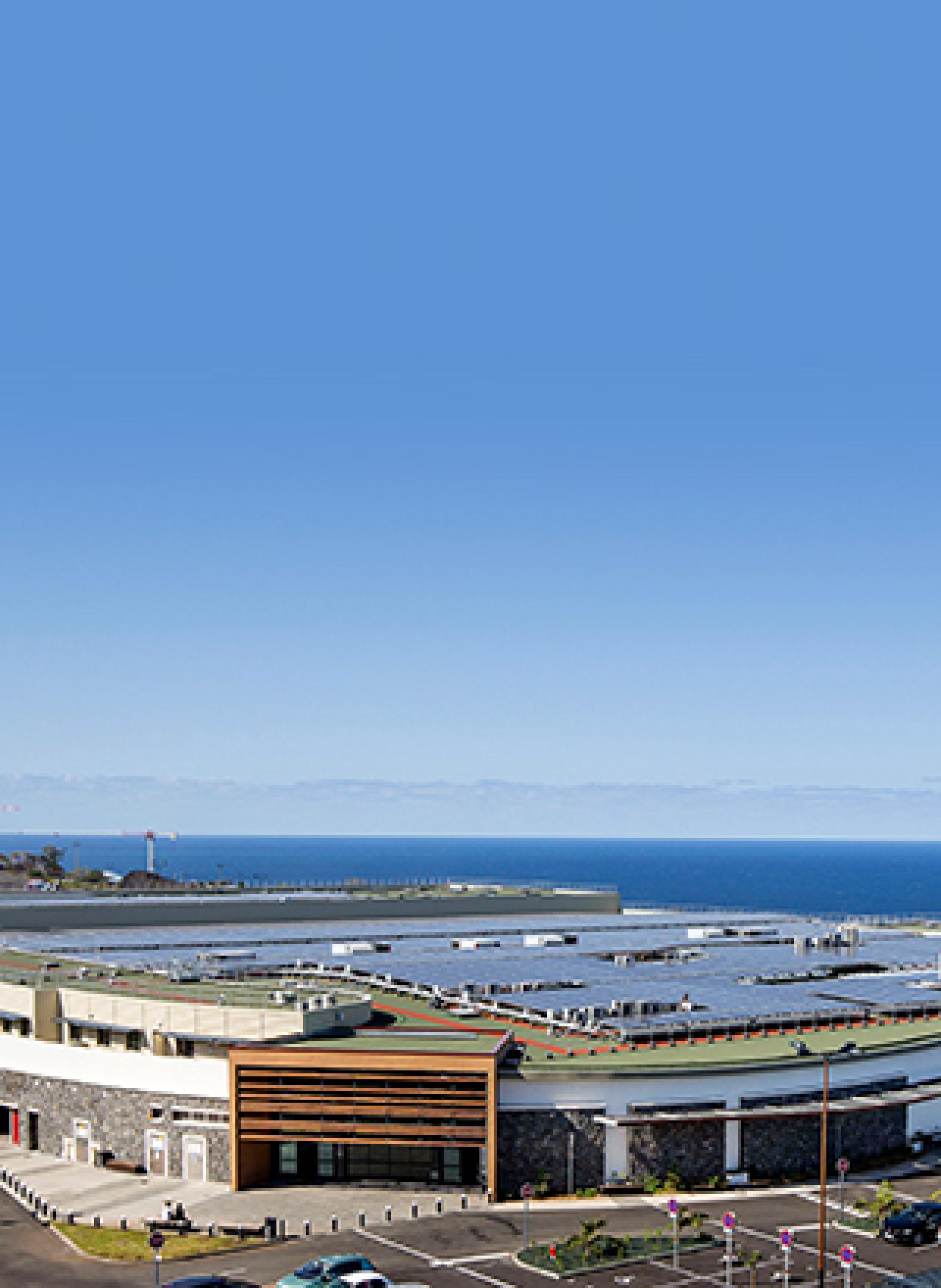 Compensating for intermittent sources of renewable energy
Power plant energy storage capacity
Update frequency of the production program
Percentage of turnover paid in penalties, following the optimization of energy production
Bertin Technologies, a CNIM Group company, has installed an energy optimization software that uses weather forecasts to help manage photovoltaic power at a plant operated by Albioma at Saint-Leu (Reunion Island, France). The system allows the operator to manage the production and storage of energy in real time, in order to regulate its supply to the national grid.
Regulating the supply of renewable energy to the electricity grid
Albioma is a leading player in the photovoltaic sector with an installed base producing a combined 70 MW. To improve the use of renewal energy by the national electricity grid and to reduce the deterioration of photovoltaic power plant batteries, the Energy Regulation Commission established a series of rules that oblige operators to optimize their production. As a result, the ERC issued an invitation to tender, for which Albioma sought the expertise of Bertin Technologies. The requirement was to create a system to store energy and then when the right time to supply it to the national grid.
Using weather forecasts
Bertin Technologies developed an energy optimization program (Energy Management System) which uses weather forecasts to manage the charging and discharging from the batteries of photovoltaic panels. The company produced highly detailed models of the solar panel fields, along with the aging process of their batteries, in order to produce optimization algorithms.
High-quality collaboration
Albioma won the ERC's tender in 2013 and, after being launched in April 2014, the project was finalized in November. The solution was deployed on an embedded system within the plant's command and control platform – and the energy production program is working perfectly. It adapts in real time to changes in the weather forecast and optimizes the supply of energy – coordinating the sources of energy, the storage units and power delivery to the national grid. In 2015, Albioma once again contracted Bertin to equip new, additional power plants.