CNIM demonstrated its ability to treat green algae with the design and installation in 2009 of a unit to cater for this particular type of organic matter for a composting center operated by SMITOM at Launay-Lantic in Brittany, France. CNIM modernized and brought the center up to standard, creating France's first ever plant for treating green algae.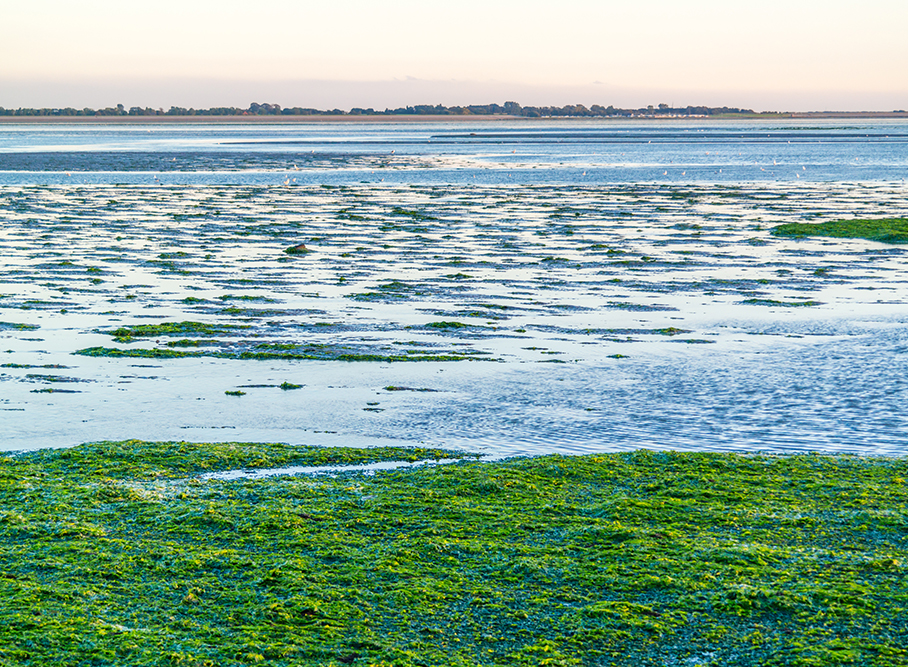 When green algae decompose in the absence of oxygen, they release toxic gases. These include hydrogen sulfide, which can cause serious health problems and potentially be fatal if inhaled in sufficiently high concentrations.
To destroy the algae, the method adopted by CNIM is to use intensive dehydration in a highly oxygenated environment. The treatment is carried out in sealed composting storage units so that no toxic elements or odors can reach the exterior. These units have been specially adapted from the ventilated types used in other applications. The process begins with the algae being mixed with other components in order to give the material more structure. Ventilated from below by air heated to 60°, the algae are left to dehydrate for a period of 15 days, during which they are transformed into a sandy residue. The structuring material can meanwhile be re-used for the next batch of algae. The entire process respects the surrounding environment and those living nearby, with the disturbance for the local community being reduced to little or nothing. The air in the storage units passes through a dedicated bio-filter and the leachates are transferred to a series of reservoirs and lagoons.
This installation, built by CNIM, has an annual capacity of 10,000 tonnes of green algae.
Contact us
For more information, contact us!