Training programme: CNIM Academy
The full training package for Waste-to-Energy operatives by Waste-to-Energy experts
At CNIM, we believe that developing training activity as an entire program can allow our customers to improve the safety, efficiency and availability of the operation of waste-to-energy plants. CNIM has set up the CNIM Academy whose objective is to propose a range of solutions aiming at assisting plant operators with developing and maintaining the required level of expertise for a safe and efficient operation of their plants.
Our training is entirely operation-oriented. Our training modules apply specifically to CNIM's turnkey waste-to-energy plants' operation. Our objective is to give you the keys that will enable you to implement the knowledge acquired in training as soon as you return on site.
The CNIM ACADEMY combines the wealth of information from our designers, commissioning teams, plant operators and trainers.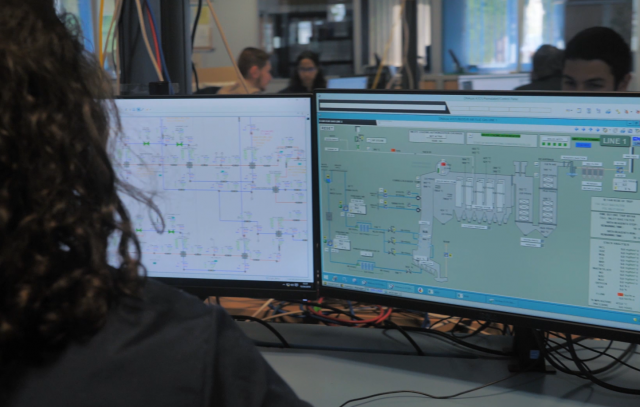 Why choosing CNIM Academy?
Our motto is "Understanding before learning": we believe that operators who have understood the theoretical concepts will develop better responses and actions when they are faced with a real situation in operation. We often start from a practical case proposed by our interns in order to deepen certain theoretical points.  We also believe that the human reaction and a correct analysis of a situation are the mains drivers to obtain the safest and optimal results.
Having succeeded through a full CNIM ACADEMY program will give an operator the best assistance to taking those critical decisions. With a solid theory, a hands-on experience and some practice on simulator, the operator trained by the CNIM ACADEMY will hold all the keys necessary to fulfill expectations.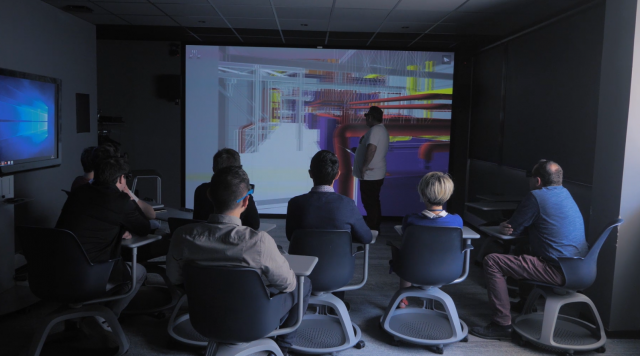 A multi-sided approach to learning and training
Using a combination of theoretical courses, on-site experiences, role-playing and the simulator offers a wide range of stimuli to catch everybody's attention.
Theoretical modules are composed of several types of materials, such as videos, animations, exams, troubleshooting questionnaires, specific exercises, etc. We are also developing new types of examinations that are more dynamic and meet the operating conditions as closely as possible (team examination for example).
Testimonials
"I've appreciated having chance to run CNIM Dot, the Digital Operator Traning system that reacts to data inputed, seeing how and why it reacts with good and bad results and talking after about why things happened and what actions needed to be taken."
Robert P.
"I have just moved up to operator position and this course has made me aware of different aspect of the plant, it has increased my knowledge within and I feel more confident."
Steve C.
What does our training program involve?
The CNIM ACADEMY has established 3 main routes to transfer knowledge and competencies.
1. The theoretical (classroom) training
Making full use of new technologies, this training provides, through presentations, sketches, animated drawings and videos, the theory that is required to understand what is going on in a plant. It is divided in Modules to cover every functional system in Waste-to-Energy (WtE) plant. Each module is itself divided in Chapters to progress from the basic concepts, all the way to the details of operation.
2. The hands-on (site) experience
In small group with the trainer, the party goes on plant to face "real-life" experiences. Live challenges are offered to the trainees for them to test their comprehension and complement their understanding. Bridges are therefore built from the experience back to the theory. Using role-playing techniques, the trainer also transports the trainees to abnormal situations that require solving.
3. The Digital Operator Training (DOT)
Using a combination of in-house WtE expertise in DCS programming and a reputable developer of computer libraries to simulate complex thermal and physical reactions, CNIM has developed a unique WtE dynamic plant simulator called CNIM DOT for Digital Operating Training. It is based on a real plant driving system coupled with a digital model. Within a framework created by the CNIM ACADEMY trainer, the operator can interact with a simulated process replicating the behavior of a WtE plant. The trainee is therefore challenged to operate the simulated plant through a variety of scenarios.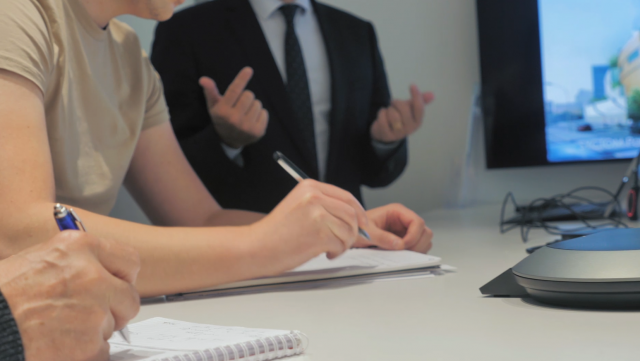 Audience
The CNIM ACADEMY delivers, from a selection of its standard Modules and Chapters, a bespoke training program to suit:
Plant technicians for fault finding and analysis;

Management staff that may not have had prior experience with WtE;

Experience staff for a refresher training;

Promoted staff, stepping up to a different operative role;

New recruits with or without prior WtE experience.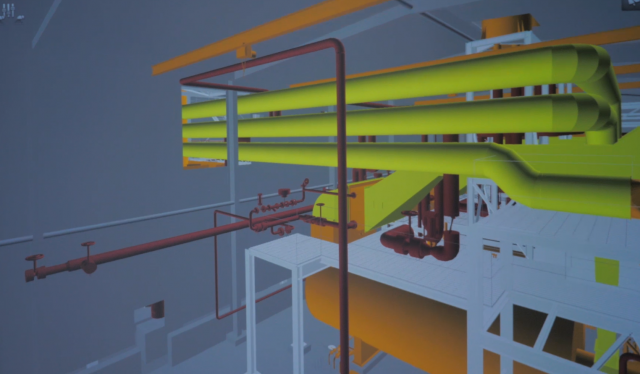 Assessments pre- and post-training
Optional but strongly recommended, assessments' enable:
The trainee

to measure his personal journey and see where he needs to focus.

Trainee's management

to measure the added value of the program and adjust any further requirement.

The trainer

to see what is the starting point and adapt some part of the training to better suit the audience.
Testimonials
"Very beneficial training and relevant to job. The more you realize how much you took for granted and what you actually didn't know."
Richard G.
"The trainer applied the theory directly to the practice of the plant with a lot of examples and he involved all participants into any topic."
Dan D.
Contact us
For more information, contact us!