CNIM Digital Twin, optimisation of the installation's operational performance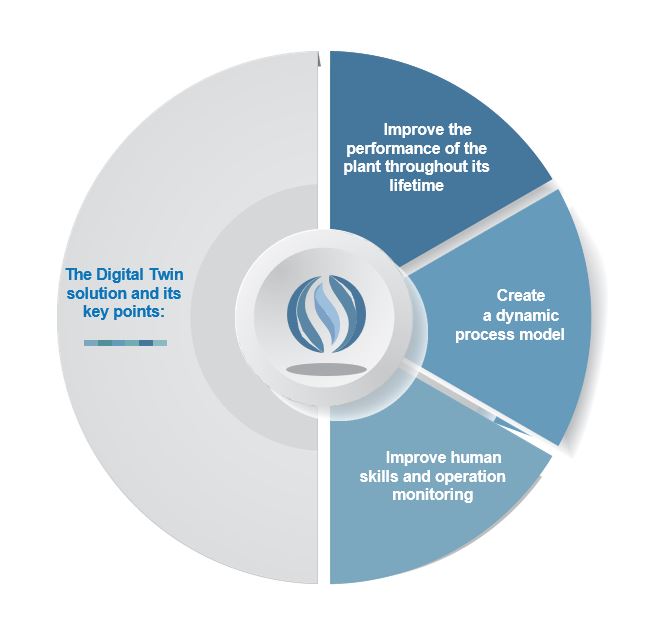 To meet industry challenges and customer expectations, CNIM has developed its "CNIM Digital Twin" platform dedicated to improving the performance of waste-to-energy plants.
This digital tool is based on several technologies including thermodynamic models of high-fidelity, waste-to-energy plants and use of advanced statistics and AI (machine learning and deep learning) applied to the process.
It enables: 
High performance, high staff retention training for waste-to-energy plant personnel: CNIM DOT

Optimising the energy performance of waste-to-energy plants: Gap Analyzer

Optimising operating scenarios
Gap Analyzer
Gap Analyzer is software for optimising and monitoring plant performance.
Through various displays covering most of the waste-to-energy plant's processes, it enables real-time and user-friendly analysis of operational discrepancies, access to the reports of the various parts of the plant and analysis of the operation of equipment via various dashboards.
KPI dashboards provide the operating teams with readings and analyses of the plant's current production as well as relevant data on how to determine the source of potential discrepancies and losses.
It enables various levels of analysis, depending on the user's needs: operator, process engineer, operations manager, etc.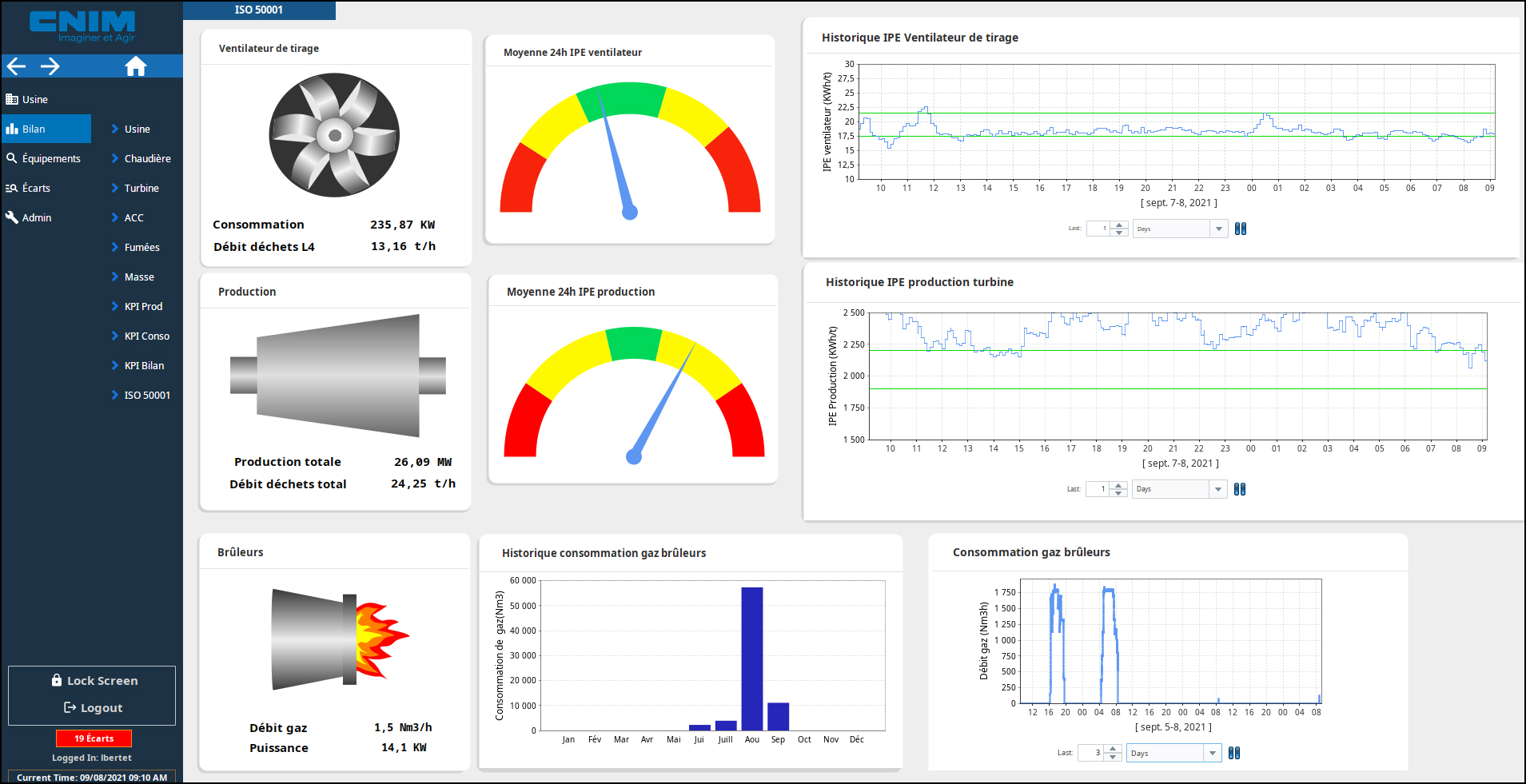 Gap Analyzer is based on the calculations of an innovative dynamic process model of the waste-to-energy plant replicating its nominal/optimal operation, taking into account its production mode, its load and input quantities (waste flow, ambient air temperature, etc.) in addition to the main operator settings of the plant (oxygen level, steam export, etc.).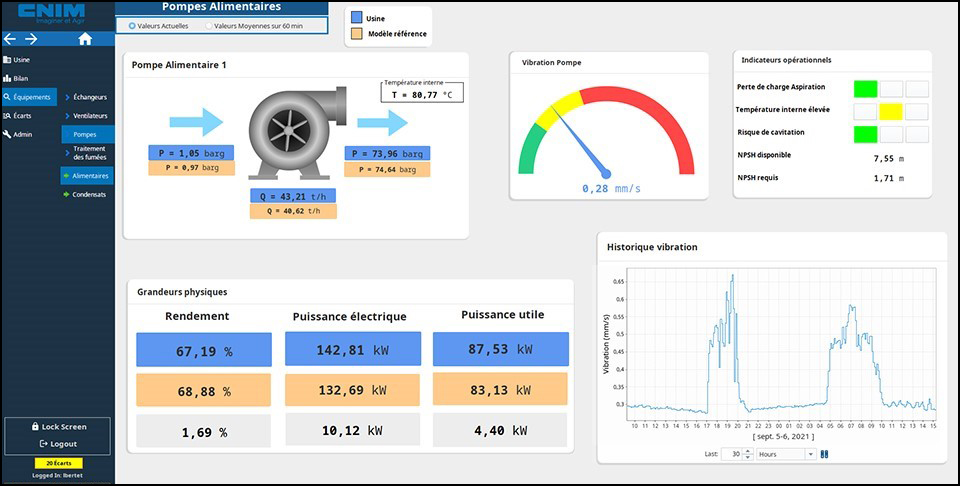 Gap Analyzer modules

Gap Analyzer is now an essential management tool for ensuring a plant's optimum production. Its operation is very intuitive as it enables - in a few clicks - the differences between the optimum calculated by the model and the actual situation to be shown on the various displays of the process. These differences are shown by a set of colours, which enables a rapid visual diagnosis of the installation so that discrepancies can be anticipated as early as possible. In addition, our energy performance indicators can be monitored via a specific module as part of our energy management system (ISO 50001).
This tool therefore allows us to continuously optimise the installation by setting parameters that are as accurate as possible in order to maximise production. 
Currently mainly used by the operations teams, as well as being a tool aiding overall control, Gap Analyzer will also enable us to develop our predictive maintenance programme via precise indicators on certain of the site's key equipment items. 
 
Pierre-Yves Maréchal, Site Manager, Waste-to-Energy Plant – Thiverval-Grignon
CNIM Digital Operator Training
The dedicated training tool
CNIM DOT is a training simulator. It provides operational teams with dynamic and realistic training based on operational and troubleshooting scenarios. It includes:
A process model that dynamically simulates the plant's thermodynamic and chemical states,
A digital command and control system (DCC or DCS), providing general synoptic views of the plant, main sequences, alarms, PID controllers for controlling all components (valves, fans, pumps and turbines) and ensuring safety functions.
CNIM DOT is available in two options:
Dedicated DOT based on the digital twin of your facility,

Standard DOT: based on the operation of a CNIM standard horizontal boiler. The diagram below shows the basic modules of the range: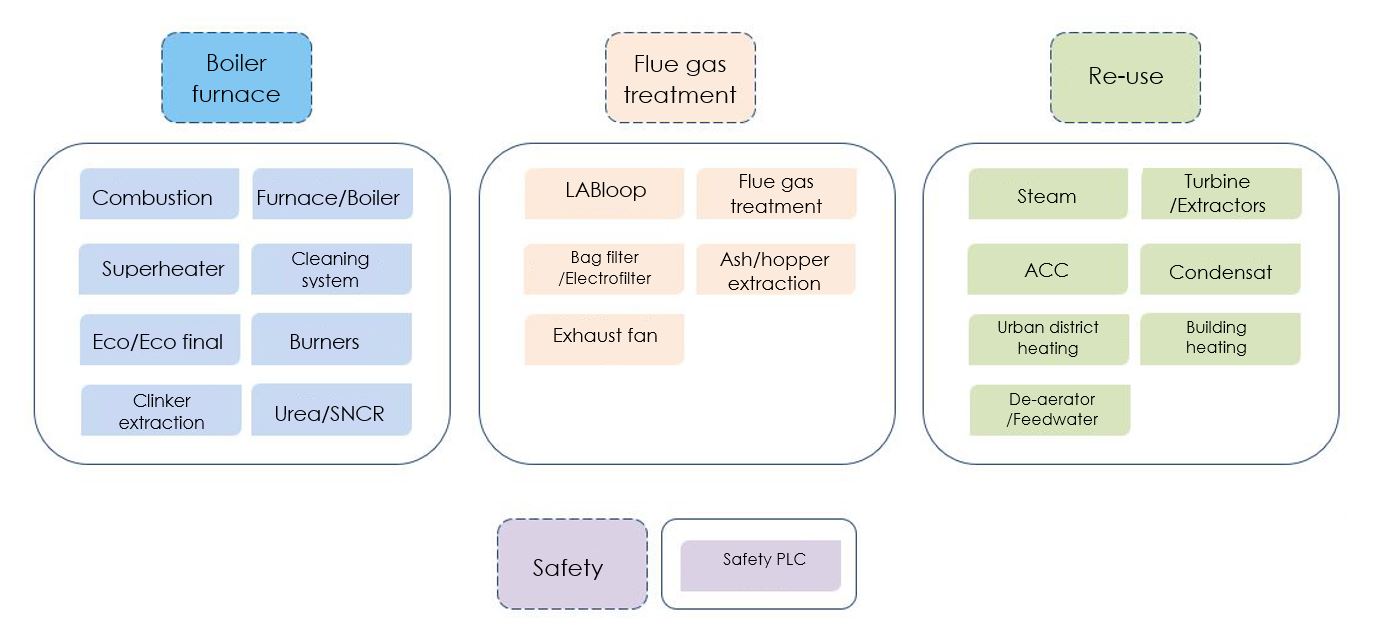 The CNIM Academy provides training on CNIM DOT:  discover the CNIM Academy program
Contact us
For more information, contact us!