nozzle casings for Ariane
Max. diameter of machined parts
weight of Ariane 5 nozzle casings
Large scale mass production
CNIM Systèmes Industriels is specialized in the mass production of large parts with complex shape details for demanding sectors such as space.
Our industrial tool is notably equipped with 4 lathes, which are able to machine revolving parts measuring up to 4000 mm in diameter and 3900 mm in height. Our lathes can handle parts weighing several tons.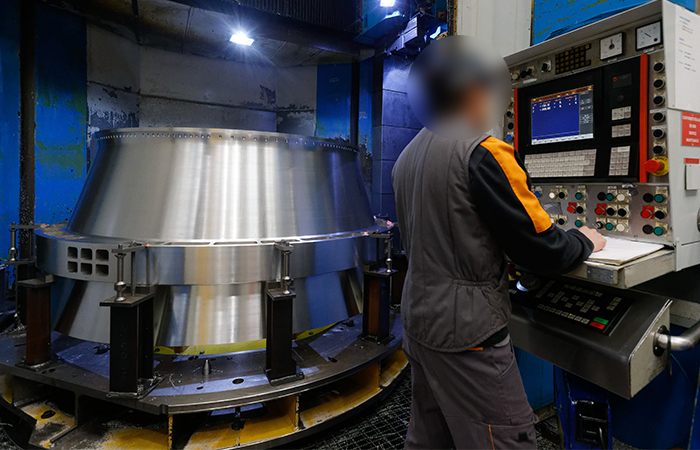 Machining of Ariane nozzle casings
We manufacture material such as aluminum, advanced alloys such as AG3NET, stainless steel or titanium.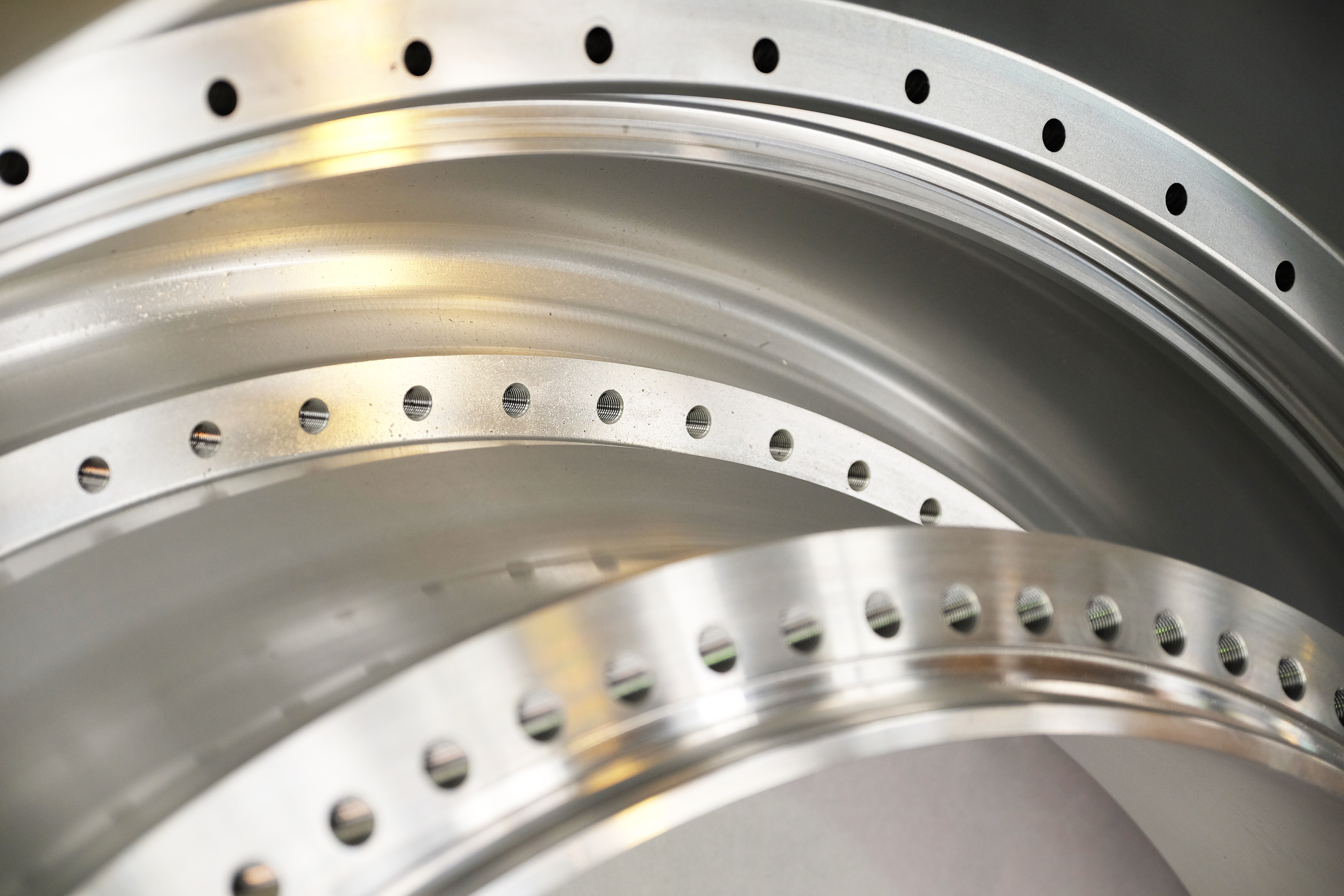 3D controls to ensure manufacturing performances
In addition to our large-size machining equipment, we also have large-size metrology means. That equipment allows us to guarantee our customers manufacturing tolerances of a few micrometers on several meters long parts.
Our tridimensional control machines are the DEA Delta HA machine (5000 mm x 3000 mm x 2000 mm) and the ZEISS MMZ-G machine (8000 mm x 4000 mm x 3000 mm) - the largest in France.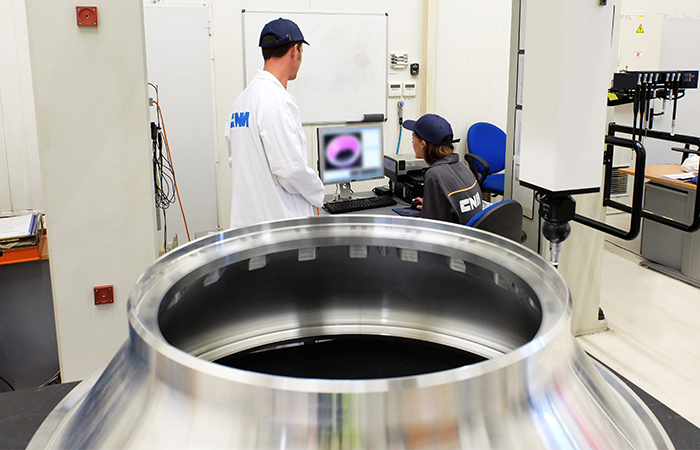 Large-size metrology on Ariane nozzle casing
An industrial partnership with ArianeGroup
For the past 18 years, CNIM Systèmes Industriels has been working with ArianeGroup to manufacture boosters' nozzle casings for Ariane 5 and, since 2018, Ariane 6 launchers.
Initially electron beam welded, these large revolving parts are now machined from a molded blank.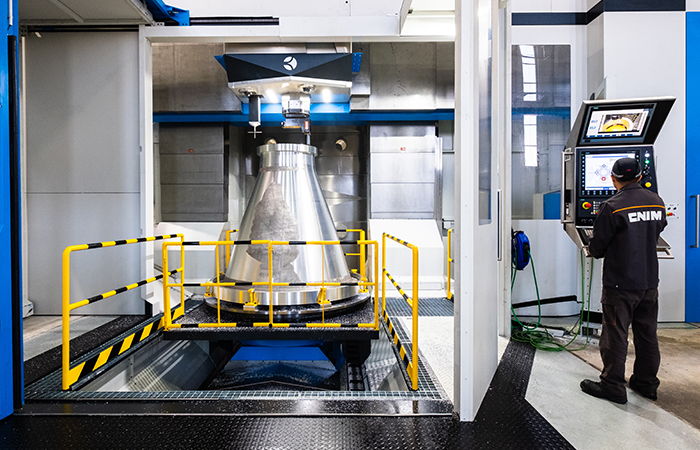 Lathing on Ariane nozzle casing
Large size flow-forming for space industry
Our teams are developing a new innovative process: large size flow-forming. Flow-forming is widely used in the automotive industry. The challenge is to adapt it to large dimensions and space applications.
The objective is to reduce the production cost of those revolving parts (lower raw material cost) and to manufacture faster.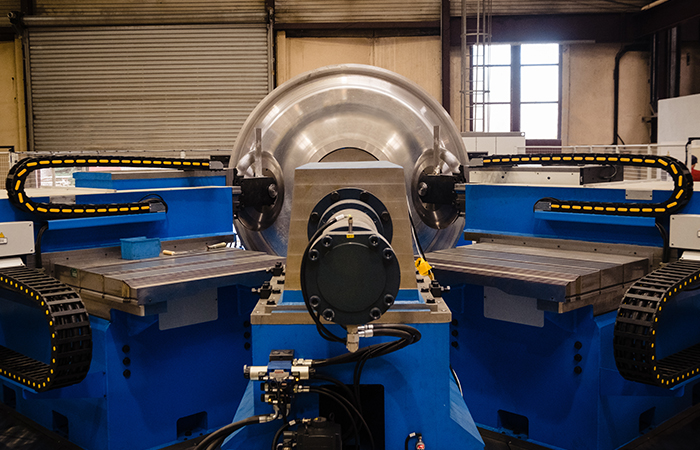 Large-size flow-forming at CNIM Systèmes Industriels
Contact us
For more information, contact us!