Integrated solutions for energy recovery from biomass
Biomass plants have the distinctive feature of being financed by specially-formed companies for the project, and involving a variety of shareholders: infrastructure funds from central government and regional authorities, industrial companies looking for a clean energy source and developers. As a minority shareholder is such companies, CNIM is able to guarantee contractually-agreed performance levels.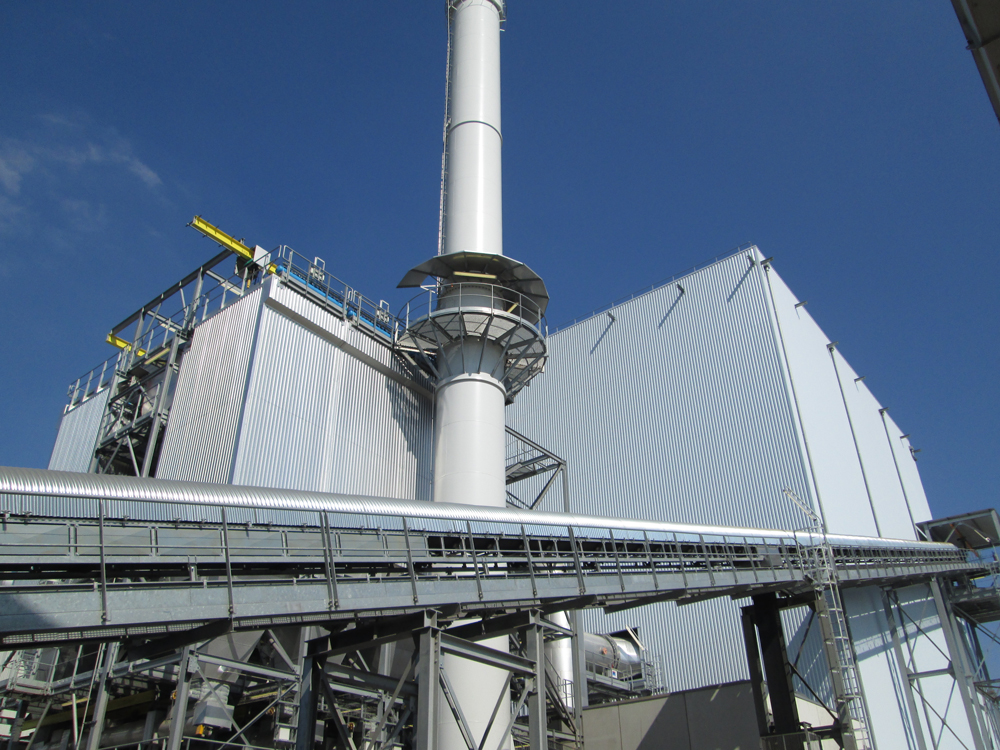 All-round support
As a project developer, CNIM carries out the design, construction and operation of biomass power plants. It offers a wide range of tailored services to meet the specific needs of its clients:
plant construction under a turnkey contract
integrated equipment for the treatment of biomass and the generation of energy
design of assemblies using CNIM's proprietary technology
CNIM is able to deploy a wide range of expertise, disciplines and technological solutions to meet our clients' expectations, whether they involve new-build plants or the redevelopment of existing facilities.
Project development
Whether a client seeks recommendations for the type of facility best suited to its needs, or would like advice about a particular piece of equipment, CNIM is there to provide support at every stage of the project. This includes the definition of the various needs – legal, fiscal and technological, along with the search for financial and technical partners, studies on environmental impacts, applications for construction and operating permits and coordination with the various stakeholders in the project (client, public authorities, civil society etc.).
Project finance
CNIM's involvement in project finance depends upon the specific nature of the contract and the parties involved
CNIM offers financing services to cover all or part of the contract, based on the following models:
- DBO. Design, Build, Operate
- BOT. Build, Operate, Transfer.
- BOO. Build, Own, Operate.
- BOOT. Build, Own, Operate, Transfer.
State-of-the-art proprietary technologies and systems
CNIM's R&D departments, design studios, laboratories and workshops are continuously improving the Group's existing technologies and systems, with a focus on innovation
Design and construction of biomass plants
CNIM uses proprietary and project partner technology in the equipment it installs on a turnkey basis, guaranteeing the required economic, energy and environmental performance.
Operation and maintenance of waste treatment equipment
With its well-established track record in the design and construction of power plants, CNIM can take over the operation and maintenance of its turnkey facilities, along with those installed by other providers.
High value-added services
CNIM draws on its skills and expertise in design and construction to provide optimized, innovative integrated services and solutions taking into account the specific requirements of each individual plant.
Contact us
For more information, contact us!