Turnkey systems for an energy efficient approach
CNIM's absorption equipment is designed for energy producers, network operators (heating or cooling), the oil, gas, chemical and petrochemical sectors, the process industries and the maritime companies.
Industrial companies are looking for ways to improve their production processes, reduce their consumption of energy and limit their environmental impacts. By converting low-temperature heat rejection into usable energy, CNIM's absorption machines reduce the consumption of fossil fuels in industrial production processes. The result is an optimization of the commissioning and operation of their equipment, a reduction in running costs and a lowering of greenhouse gas emissions.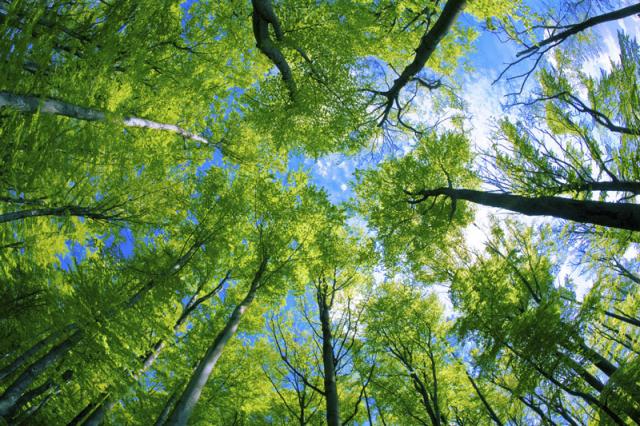 Compliance with environmental laws
CNIM believes that every drop of fuel should be 100% used, and used carefully, to induct long-term environmental footprint reduction of facilities and installations.
Absorption Chillers & Heat Pumps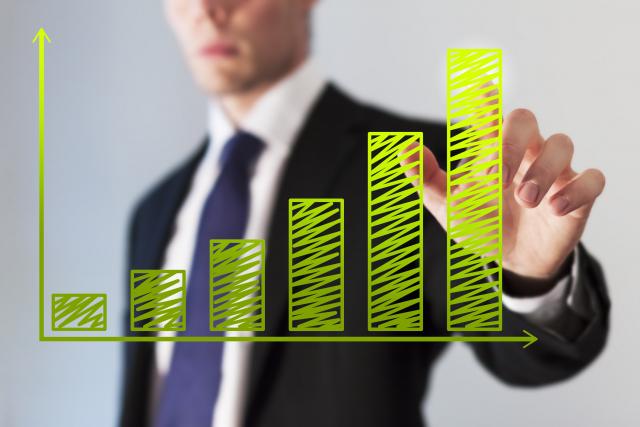 Better profitability
To improve competitiveness, increasing energy efficiency of your process and facilities, CNIM helps you cutting down operating costs – through fuel savings.
Our Standards & Absorption Technology
Turnkey systems with proprietary technologies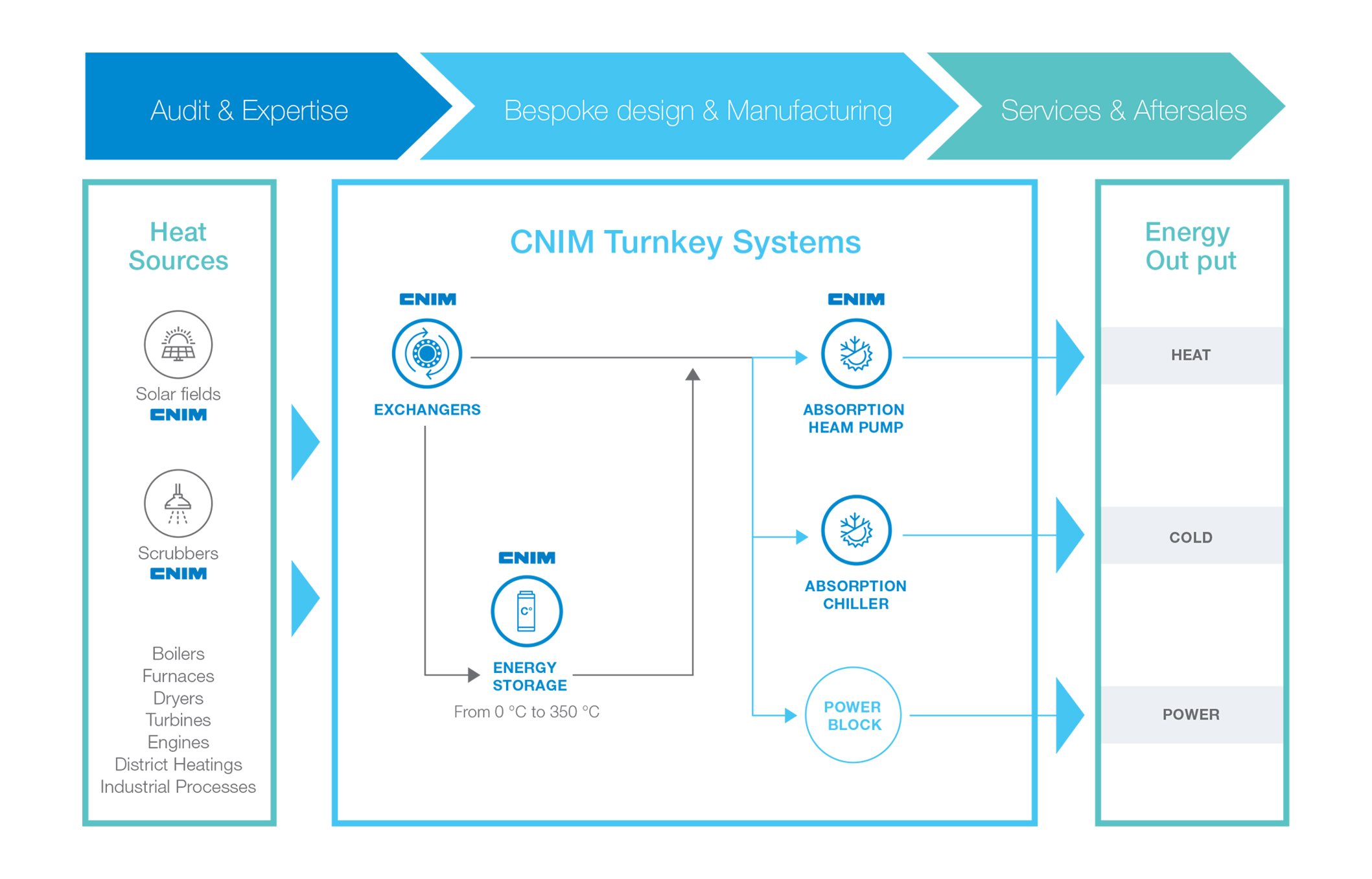 A global approach for energy efficiency
CNIM Energy Efficient Systems recover waste heat from various sources, including boilers, engines, turbines and furnaces.
To integrate those systems within its client's facilities, CNIM offers audit & expertise, bespoke design & manufacturing, and worldwide aftersales.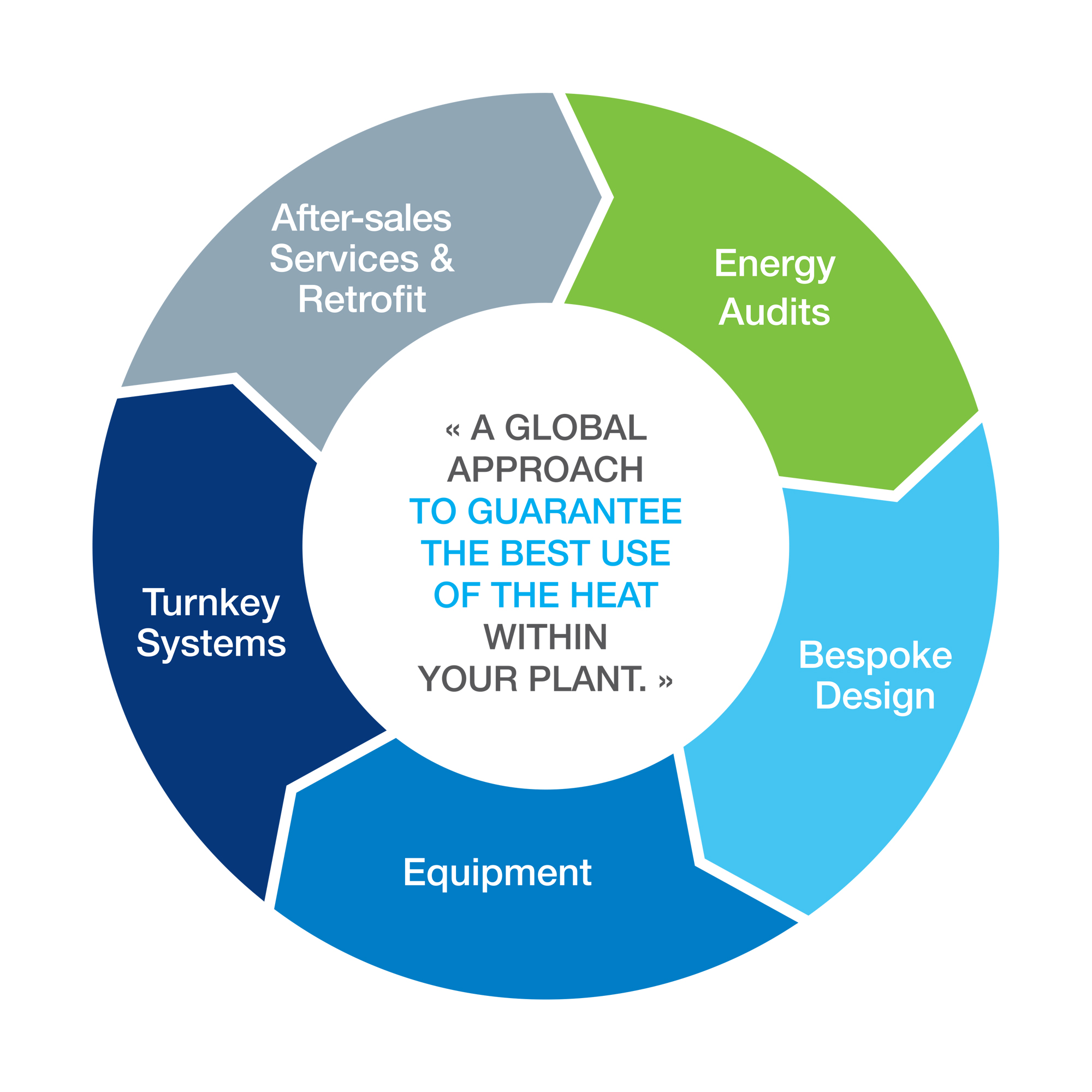 Contact us
For more information, contact us!