Thermal protection for satellites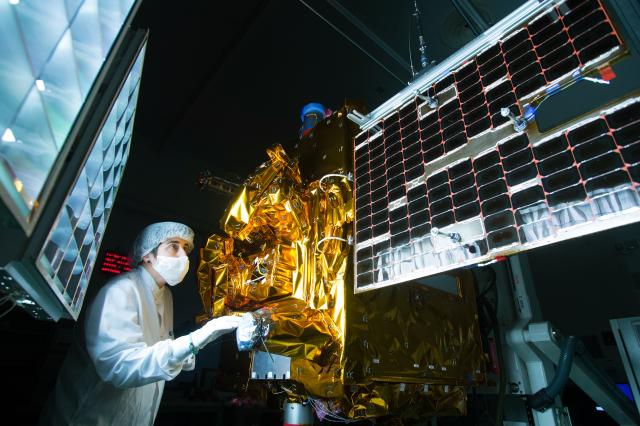 The component parts of satellites are protected against thermal radiation by multi-layer insulation. This is known simply as MLI. It is manufactured in CNIM Air Space's ISO 8 class clean room: a job requiring all the expertise of its highly skilled operators.
With recognized expertise in areas ranging from 3D modelling to the manufacture and integration of MLI at customer sites, CNIM Air Space works with all major European satellite manufacturers.
Contact us
For more information, contact us!