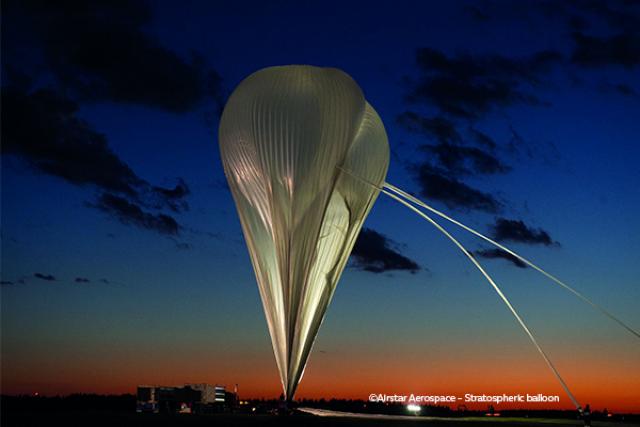 Since 1971, CNIM Air Space has acquired a good deal of experience in the design and manufacture of stratospheric balloons. These types of balloons are most often used to send scientific instruments into the stratosphere for research purposes: meteorology, aeronomy, astronomy, atmospheric studies. They are also used by manufacturers to test and validate technical concepts (satellite subsystems and components, etc.).
CNIM Air Space's stratospheric balloons can carry a wide range of payloads weighing just a few kilograms up to several tons. They operate in the stratosphere at altitudes between 20 km and 40 km.
Airstar Aerospace is the preferred partner of CNES in terms of its "balloon" campaigns.
Contact us
For more information, contact us!