State-of-the art control means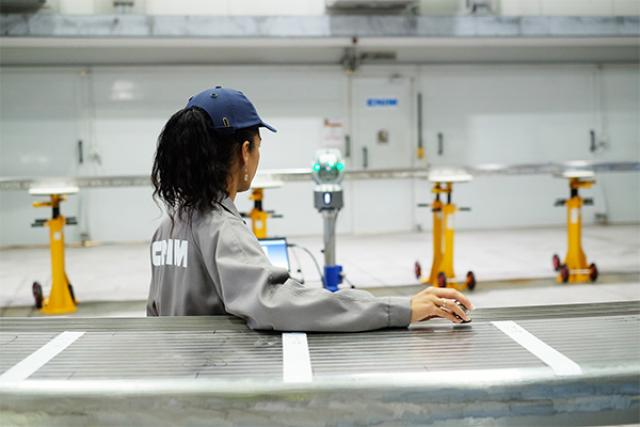 Very high accuracy guaranteed
All the parts manufactured at CNIM's industrial workshops are compliant with strict dimensional control to guarantee a high level of quality.
The on-site control means and the highly qualified personnel enable to meet the most demanding manufacturing tolerances: a few μm on several meters long parts.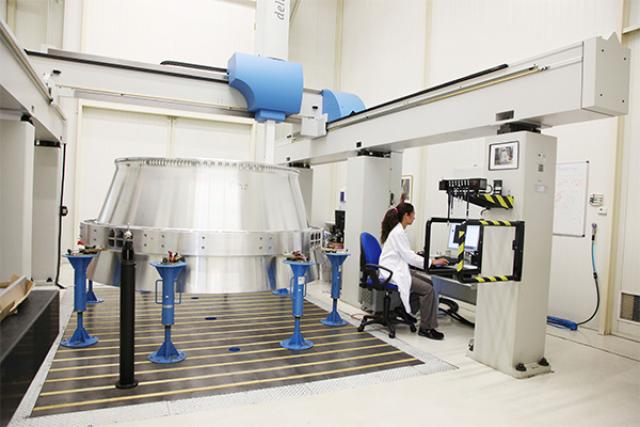 Tridimensional control adapted to the large dimension
CNIM has both static & mobile control means, adapted to large dimensions and high precision:
- DEA Delta HA machine (5m x 3m x 2m)
- ZEISS MMZ-G machine, the largest in France
- 4 Laser tracker for very large parts and 1 poly-articulated arm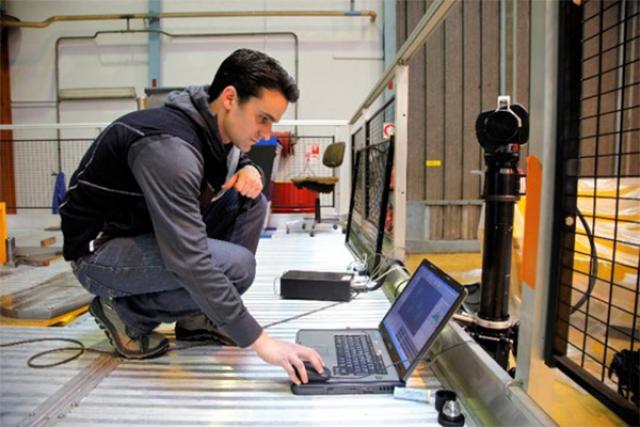 5 people are COFFMET* certified . One of them is COFFMET 3, the highest level.
*COFFMET: French Committee for Training in Three-dimensional Measurement delivering internationally recognized certifications
The highest quality level of welds
CNIM is committed to deliver parts with high quality welds to ensure parts performance with non-destructive testing.
CNIM's staff has recognized expertise and is highly qualified by COFREND* for all welding NDTs.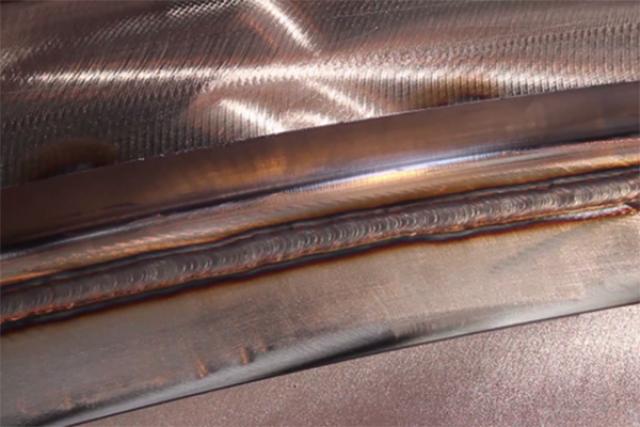 COFREND has issued the following qualifications:
Visual testing (VT), 5 certified people, incl. 1 VT 3
Penetrant testing (PT), 12 certified people incl. 1 PT 3
Magnetoscopy Testing (MT), 5 certified people
Ultrasonic Testing (UT), including Phased Array and TOFD), 6 certified people incl. 1 UT 3
Radiographic Testing (RT), 3 people incl. 1 RT 3
Leak Testing (LT), including VP and GT, 5 people incl. 1 LT3
* COFREND: French independent certifying body for NDT results
CNIM also has an x-ray generator in a dedicated radiographic room to ensure the conformity and integrity of the welds on the thin parts.
A large-scale hot-leak testing machine is also being installed.
Contact us
For more information, contact us!