Special-purpose vehicles
Design and manufacture of special heavy-duty vehicles for severe or very specific uses.
Specific uses, harsh conditions
Our teams at CNIM Systèmes Industriels (CSI) transform existing heavy-duty vehicles for specific uses, with strict safety constraints, both on and off-road.
Projects are carried out by our design department dedicated to special military and civil vehicles and renowned for its multi-material expertise, its skills in mechanics, command & control systems and advanced boilermaking.
Thanks to their experience in the field of military and civil special vehicles, our experts ensure the safety of loads.
from design to product launching
special vehicles manufactured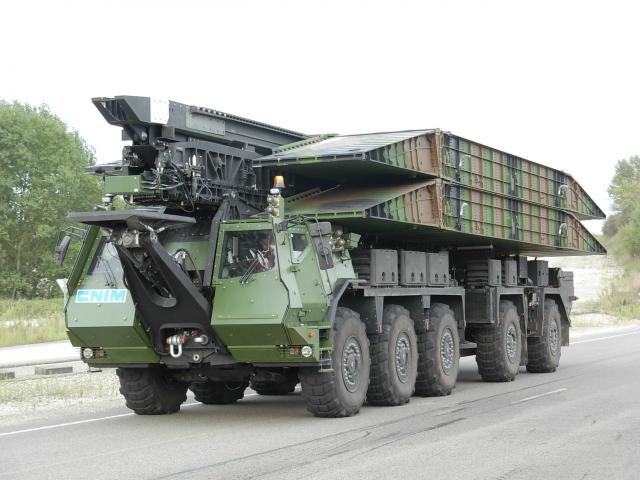 On-Road use: certificate of conformity
CNIM Systèmes Industriels has been manufacturing special vehicles since 2003.
The Group is authorized to issue certificates of conformity allowing special vehicles to operate on the road network.
For the safe transport of radioactive packages or in the case of shielding, teams comply with the required standards and qualify the equipment.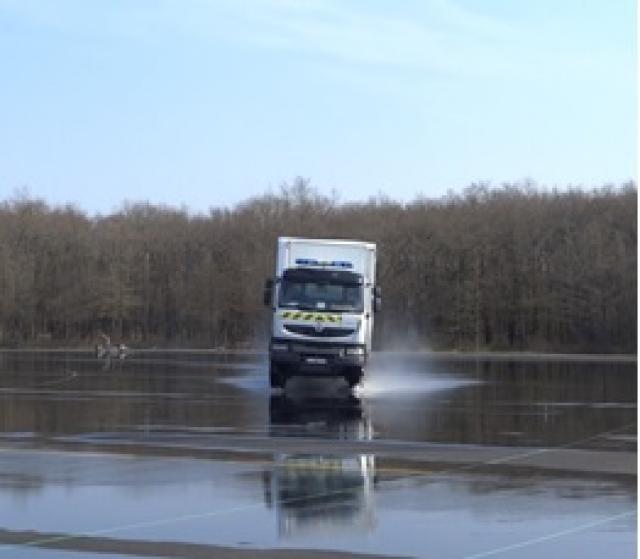 Homologations françaises et européennes
L'ingénierie véhicule de CNIM Systèmes Industriels monte les dossiers d'homologation des véhicules spéciaux et pilote les tests dans les laboratoires agréés.
En s'appuyant sur l'expertise des ingénieurs de la DREAL*, CNIM Systèmes Industriels constitue également les dossiers d'homologation des véhicules spéciaux pour une mise en circulation dans l'Europe entière.
*Direction Régionale de l'Environnement, de l'Aménagement et du Logement
CSI assure également le traitement des Réceptions de Véhicules Militaires effectuées par DGA et notamment les essais S-CAT 13006 (comportement routier et renversement).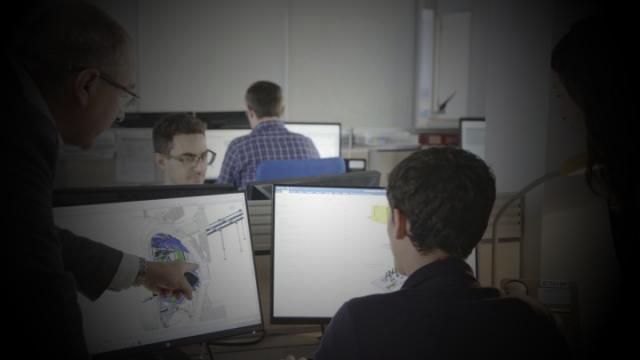 Rare skills on the market
Specific military vehicles, engineering vehicles, transport of dangerous objects and loads, hydrogen propulsion... thanks to the diversity of the projects handled, CNIM Systèmes Industriels has developed unique skills in the following key areas:
 
Architecture and engineering of special vehicles

Shielding

Workshops for construction welding, painting

Testing and Development

Vehicles legislation CE 2006/47, ADR,

CE Approvals (n° VIN VF9…860..)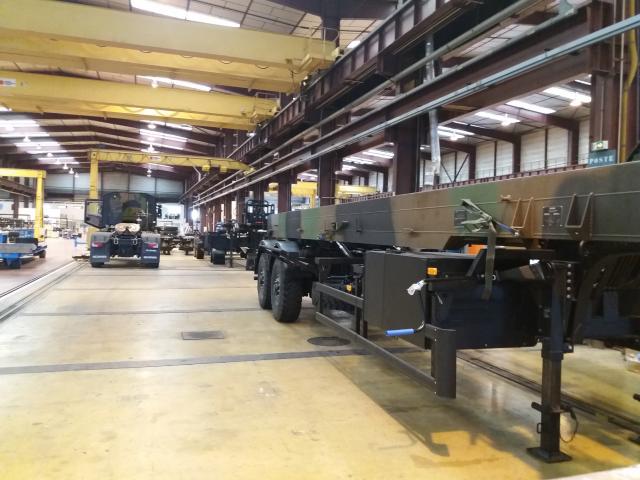 A dedicated assembly line
CNIM Systèmes Industriels on its Lagoubran site is equipped with an industrial tool adapted to the manufacture of transport vehicles
Three workshops with a total area of 7500 sqm allow the assembly/disassembly of special vehicles. They are equipped with overhead and semi gantry cranes from 5 to 12 tons, large size blast room (15x4x5m), large capacity spraying room/oven (15x4,5x5m).
Eight specialized operators are involved in all the assembly operations for these vehicles
Examples of Special Vehicles we developed
TITAN : vehicle for heavy recovery on motorway
Titan is the first project of CSI's special vehicles activity, based on the transformation of a Renault Magnum 6x4 into 8x4.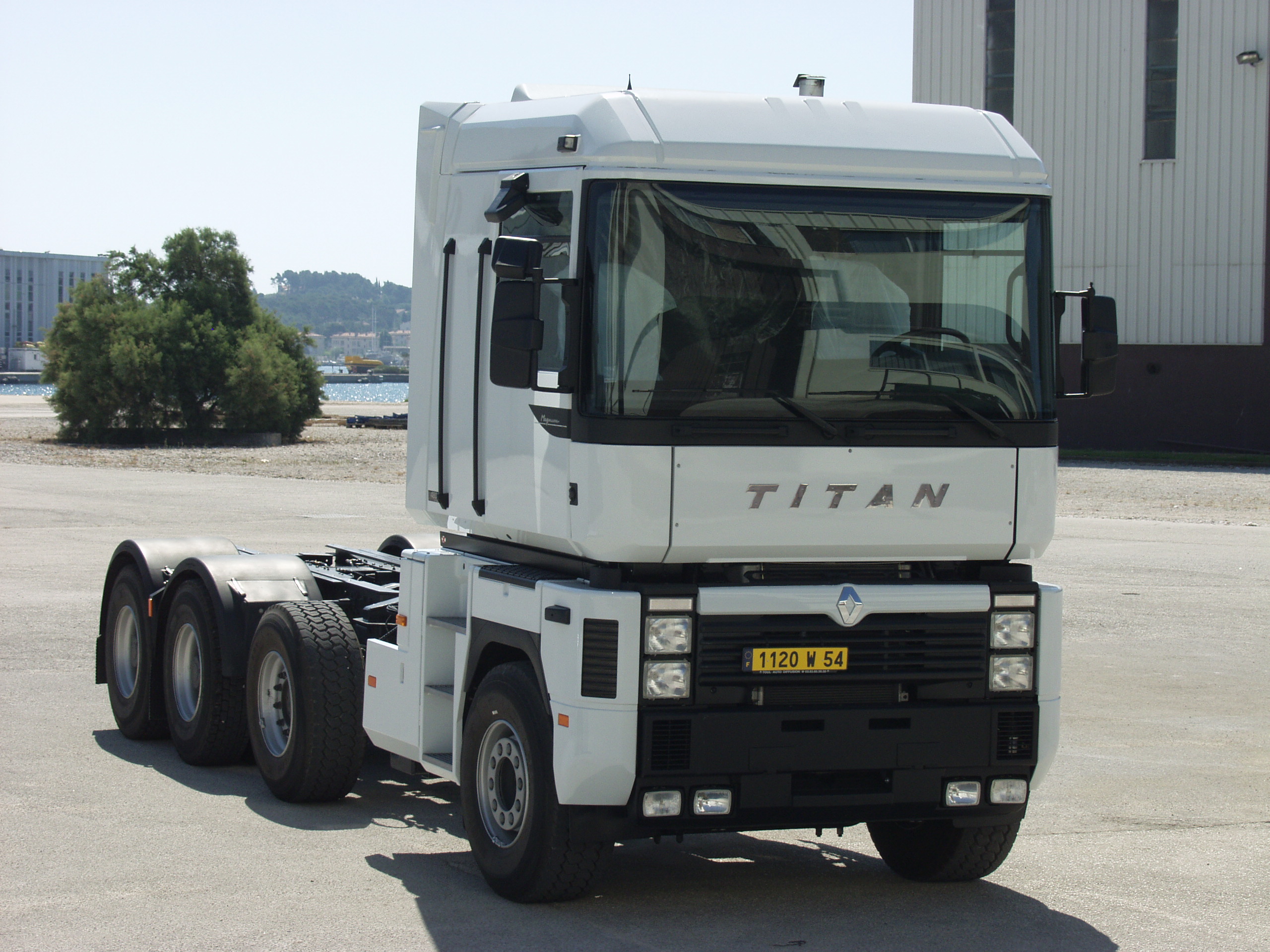 Thanks to the addition of a second steering axle brakes to the air suspension and the modification of the braking and steering systems, this vehicle now ensures rapid recovery of heavy vehicles on motorways.
Vehicle approval
Following tests carried out by the Spanish INTA laboratory, the RTI approval (Reception as an individual carried out by DREAL Nord) confirmed the vehicle's approval for road use.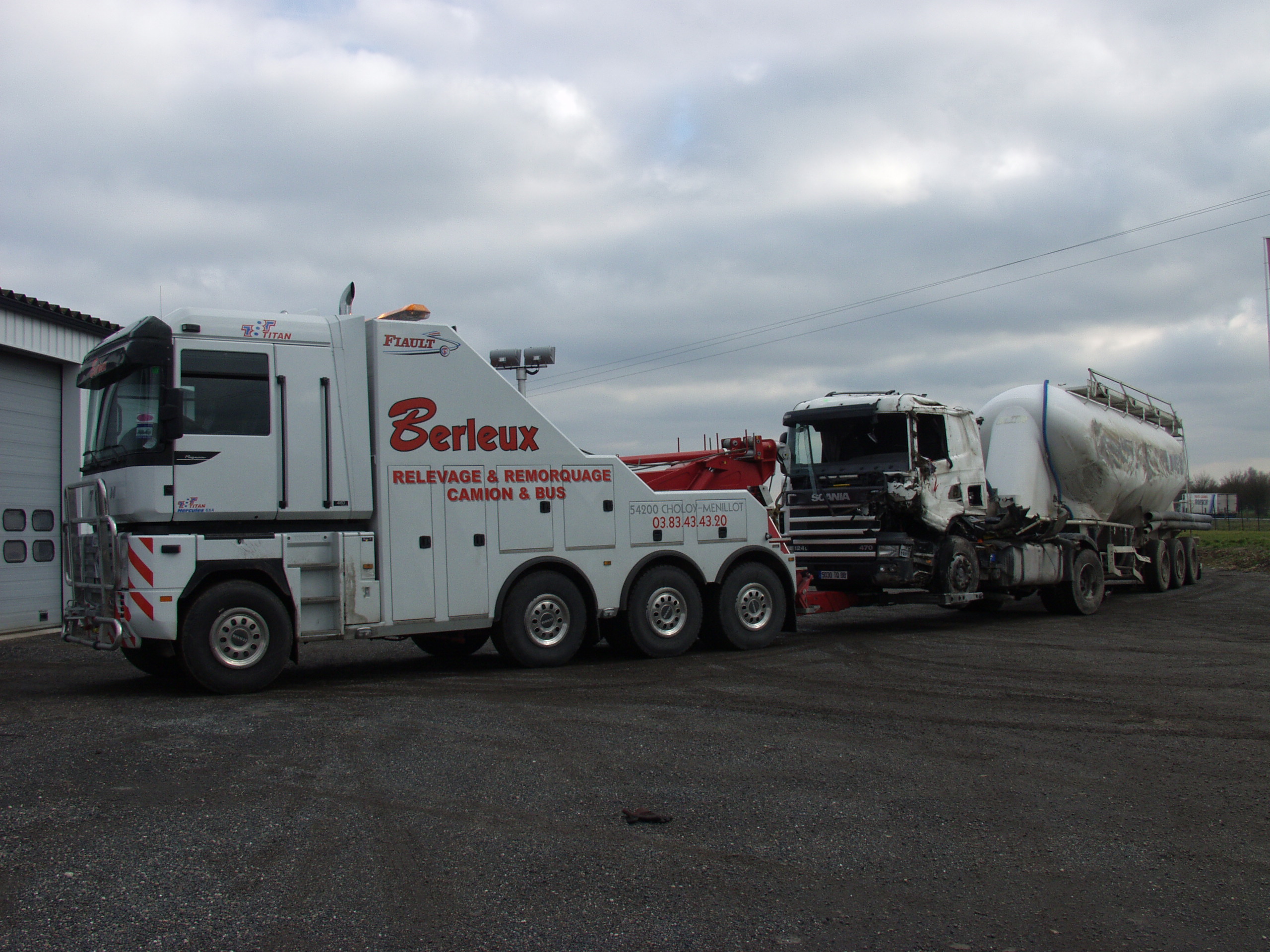 SPRAT : a very huge exceptional vehicle for the French Army
The SPRAT or Rapid bridge layer system is a specific rolling basis of 3,2m wide (4m loaded), 4m high, 18m long and weighing 60 tons Gross Train Weight (GTW). Entirely developed by CNIM Systèmes Industriels for the DGA, this system allows the crossing of dry gap up to 24 m wide, under ballistic protection. 10 vehicles have been in service with the French Army since 2010.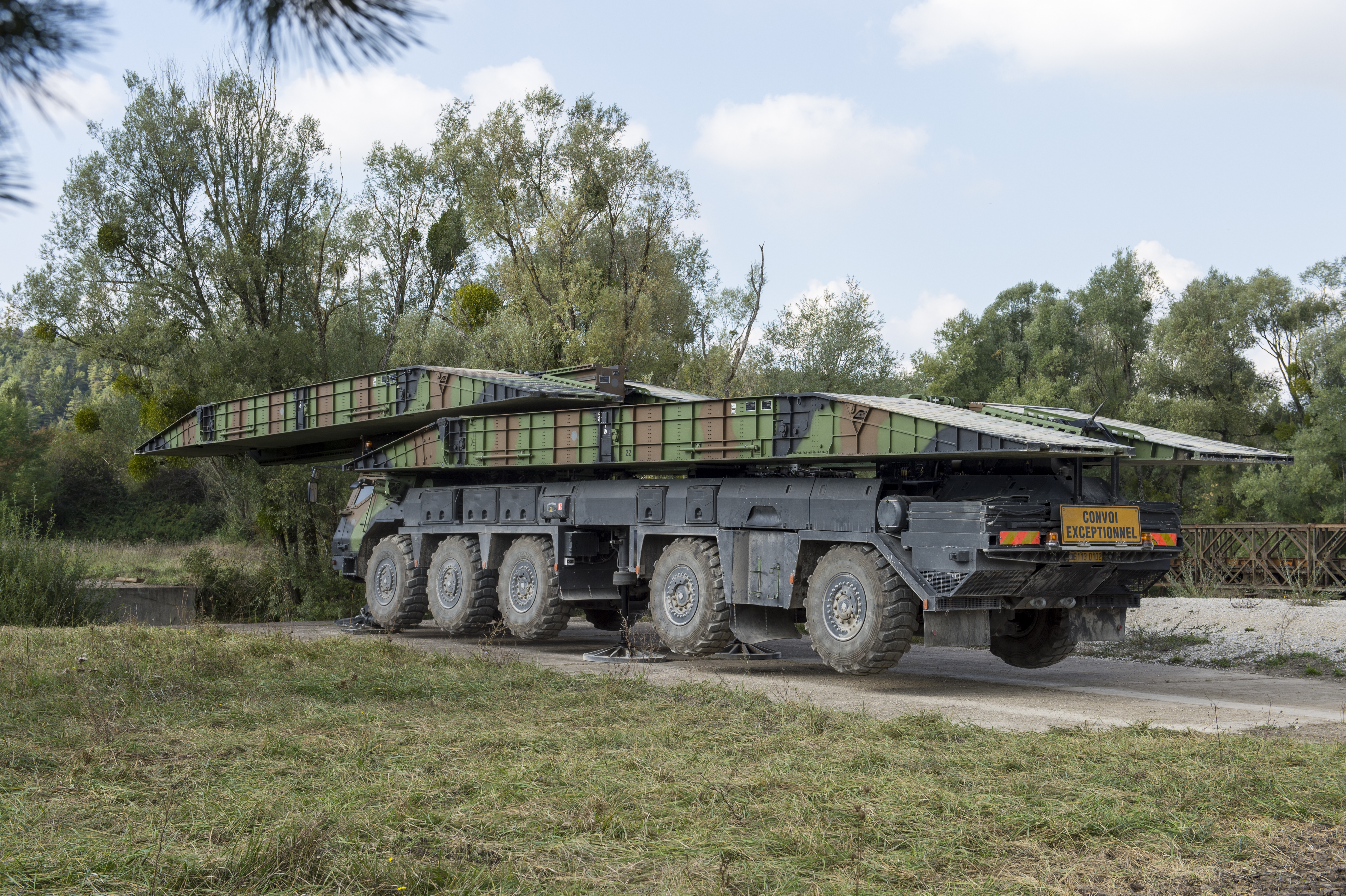 Highly mobile, the SPRAT can be deployed alongside LECLERC main battle tanks. Its offers exceptional performances: it reaches 80 km/h and can overcome many obstacles (60% sandy slopes, 0.8 m high freeboard wall, 3 m ditch ...).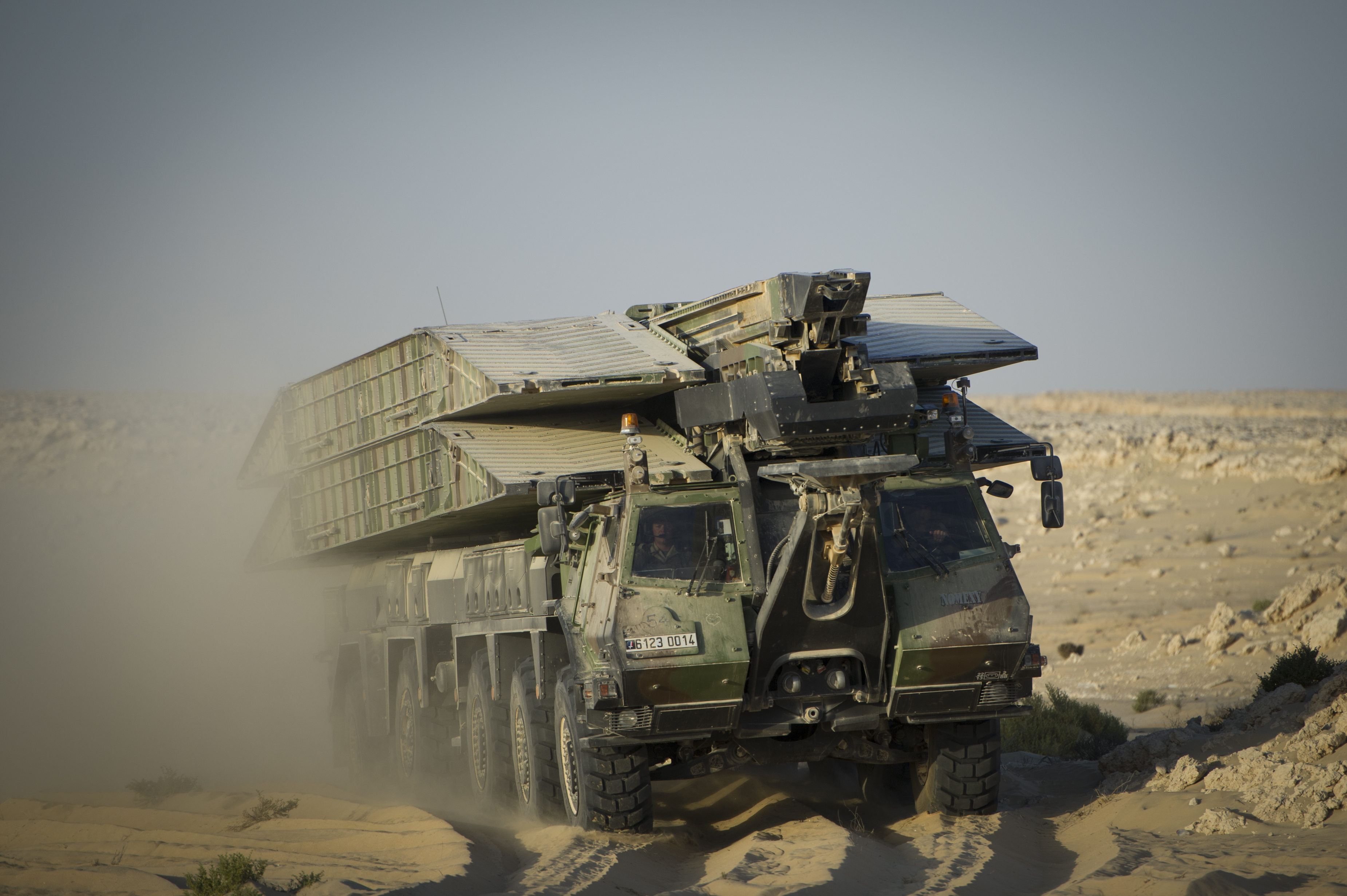 Vehicle approval
The RVM approval (Military Vehicles Reception) required by French government was conducted by CNIM Systèmes Industriels.
The SPRAT can be driven on the road, an essential advantage for the tactical deployment of this special vehicle.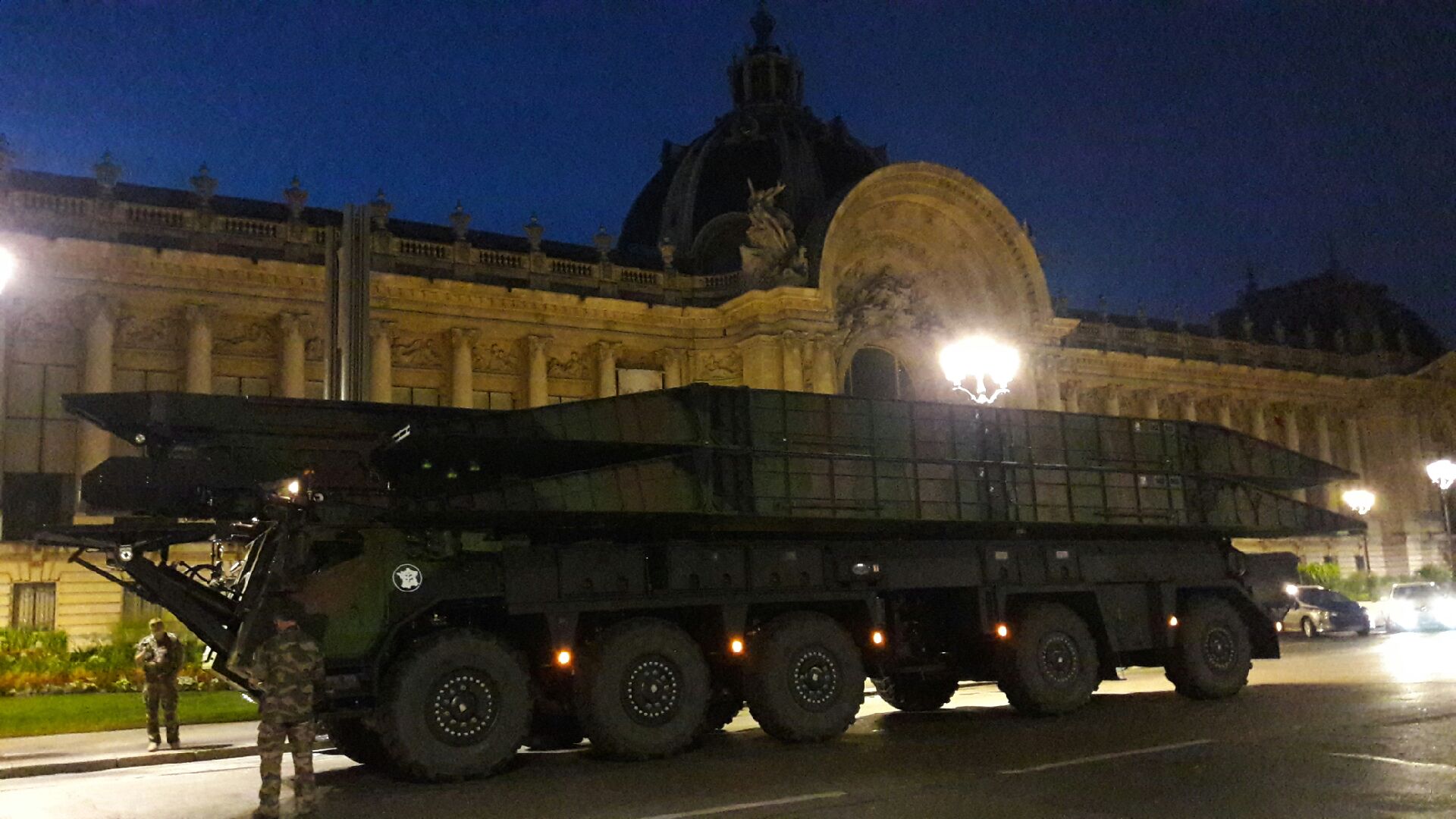 VTM : safe and secure transport of chemical munitions from the First World War
Developed on the basis of a Renault Kerax 8x4, the Ammunition Transport Vehicle (or VTM) required perfect control of weight balance and safety constraints.
CSI's experts developed an adaptation platform between the vehicle chassis (flexible) and the transport tank (very rigid) while ensuring the required performance.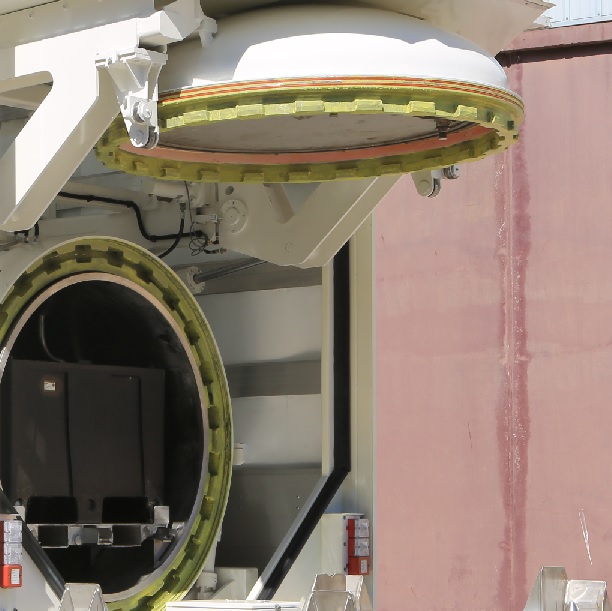 CNIM Systèmes Industriels entrusted Dynasafe with the engineering of the lightest possible tank. CNIM produced the secure shell loading/unloading system and all safety justifications.
CNIM Systèmes Industriels carried out validation tests and especially tests of mechanical resistance and watertightness to a simultaneous explosion of the shells transported.Three complete vehicles and a prototype have been delivered to the French  Ministère de l'Intérieur DGSCGC (Home Office).
Vehicle approval
CSI has approved these special vehicles and issued the vehicle acceptance procedure RTI / CE 2007/46 and ADR (with the help of a body builder).
PFM trailers : special vehicles for the Engineering logistic
Composed of 10 m sections and 2 ramps, the elements of CNIM Systèmes Industriels' Motorized Floating Bridge (or PFM) are transported by special trailers.
In 2018, the DGA entrusted Systèmes Industriels (CSI) with the renovation of its crossing system. Equipped with off-road performance, the PFM trailer has been modernized and put in setting with ECE road regulation.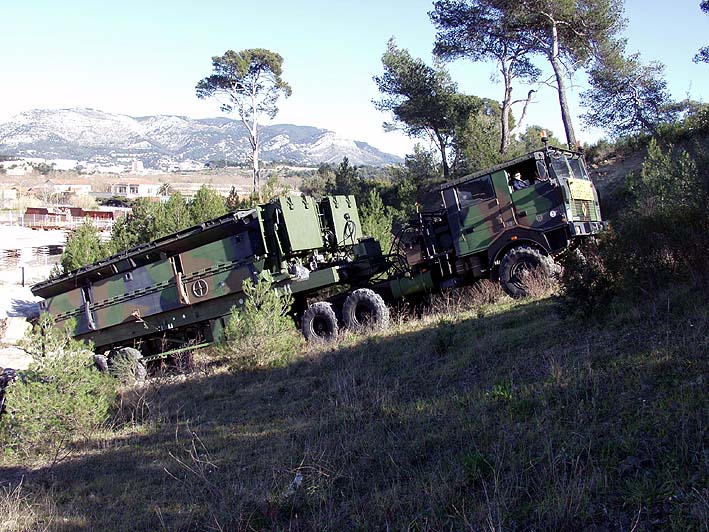 At the same time, CSI also supplied, transformed (design of the layout of the rear platform) and qualified a new Scania tractor, with and without armoured cab.
A total of 22 trailers were modified in series and approved in La Seyne-sur-Mer. CNIM Systèmes Industriels produced the Certificates of Conformity for all the vehicles.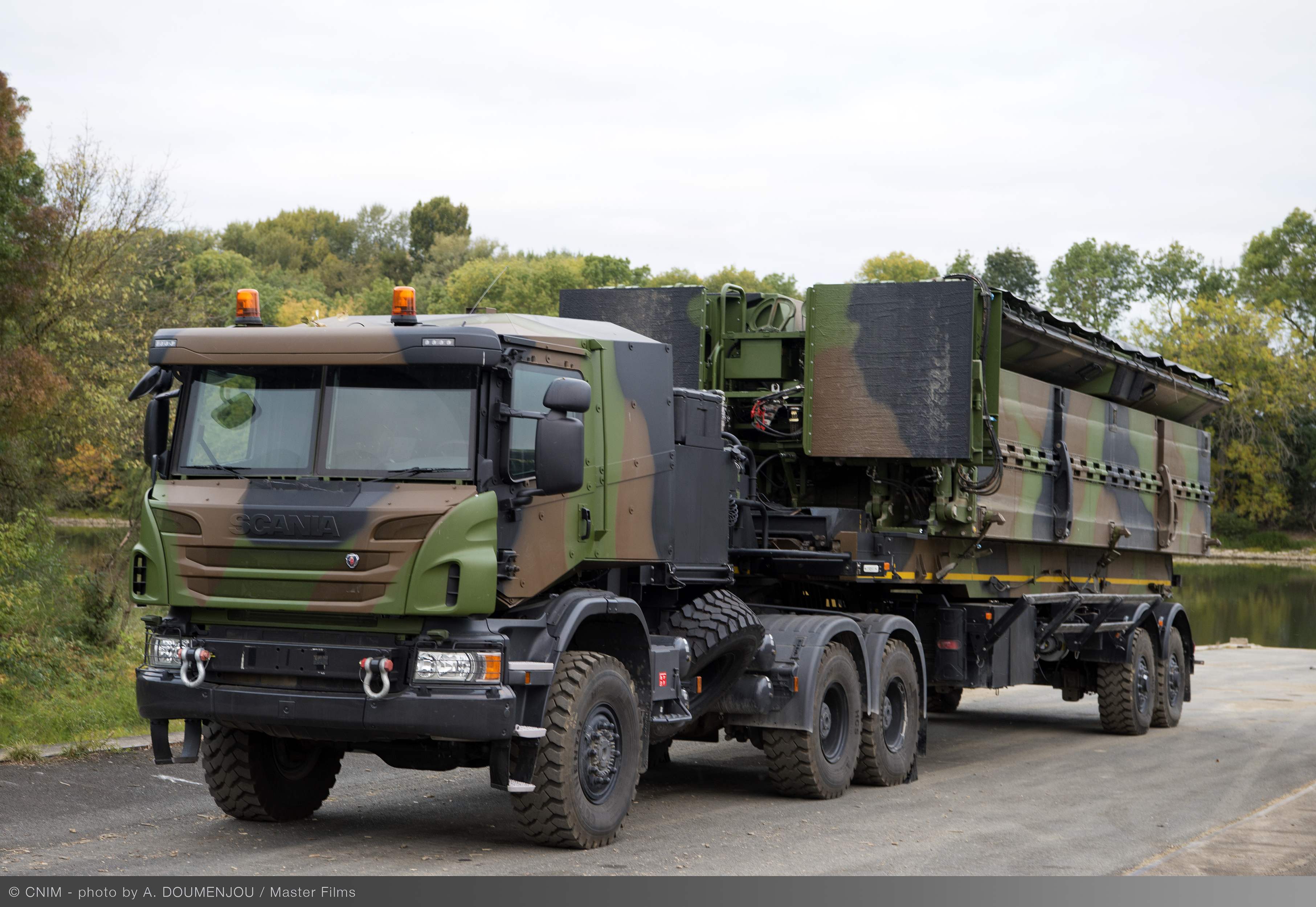 Vehicle approval
CSI carried out the NKS reception (Reception as an individual) for Europe.
Lear more about the new capabilities of the motorized floating bridge
A vehicle with electric and hydrogen propulsion for less polluting deliveries
France has set itself the objective of eliminating polluting delivery vehicles by 2020 (Paris climate change deal). ADEME* has launched a programme entitled "Road vehicles and mobility of the future" to reduce vehicles' greenhouse gas emissions. GreenGT, as prime contractor, and its partners Air Liquide and Carrefour proposed a new project CATHy0PE : Camion grande Autonomie, fort Tonnage, Electrique - Hydrogène, 0 Pollution, Economique (In French).
CNIM Systèmes Industriels is involved in the construction of this heavy-duty vehicle as a subcontractor. An electric truck with fuel cell (610Cv - 44 tons gross train weight and with a long range (1000 km / day).
More about the project on ADEME's website: https://www.ademe.fr/sites/default/files/assets/documents/cathyope_fiche_laureat.pdf
Contact us
For more information, contact us!