Advanced manufacture of nozzle casings for Ariane launchers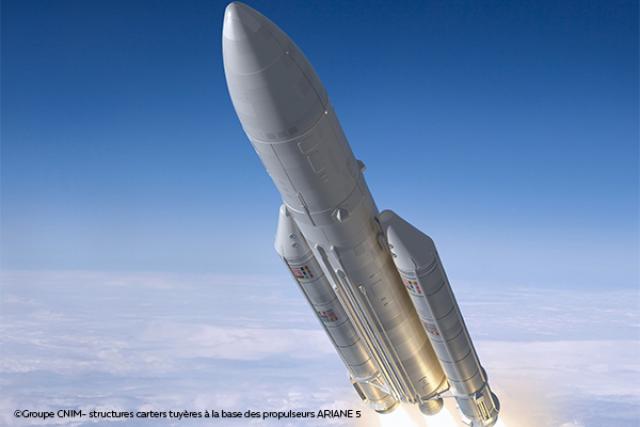 CNIM, the partner of choice for ArianeGroup
CNIM has been a preferred partner of Ariane since 2004 thanks to its state-of-the-art industrial equipment and expertise in precision machining & welding.
The group has manufactured all structural elements of ARIANE 5's nozzles. Located at the base of the thrusters, the nozzles are responsible for ejecting and guiding the propulsion gases during the launcher's first stage of flight.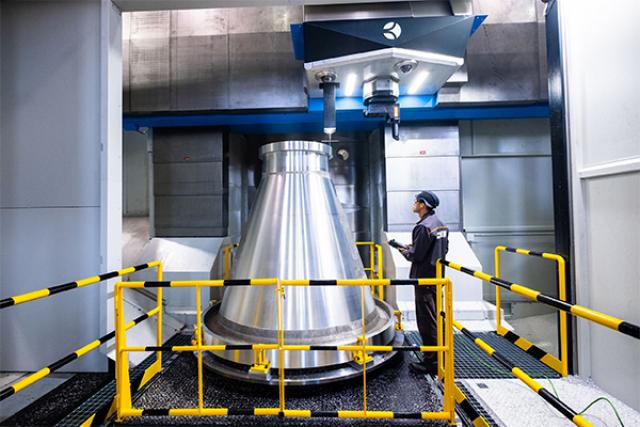 Innovative manufacturing processes for improved performance
CNIM has implemented new manufacturing processes to cope with the increasing demand for nozzle assemblies.
In addition to large-scale electron beam welding, CNIM is now working with moulded blanks to increase nozzle assembly production rates.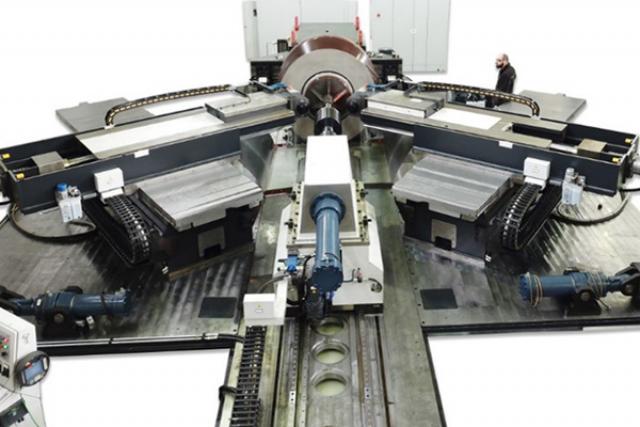 New technology: flow-forming for very large parts
More recently, CNIM won a new contract with ArianeGroup for construction of the P120C nozzle casings which are intended to equip the lateral thrusters of the Ariane 6 launcher, the first launch of which is scheduled for 2020.
In order to meet the needs of ArianeGroup and the aerospace market in general, CNIM has developed a new process which enables these parts be manufactured more quickly, while also reducing costs using flow-forming technology.
Learn more about our industrial systems
Contact us
For more information, contact us!