Advanced industrial facilities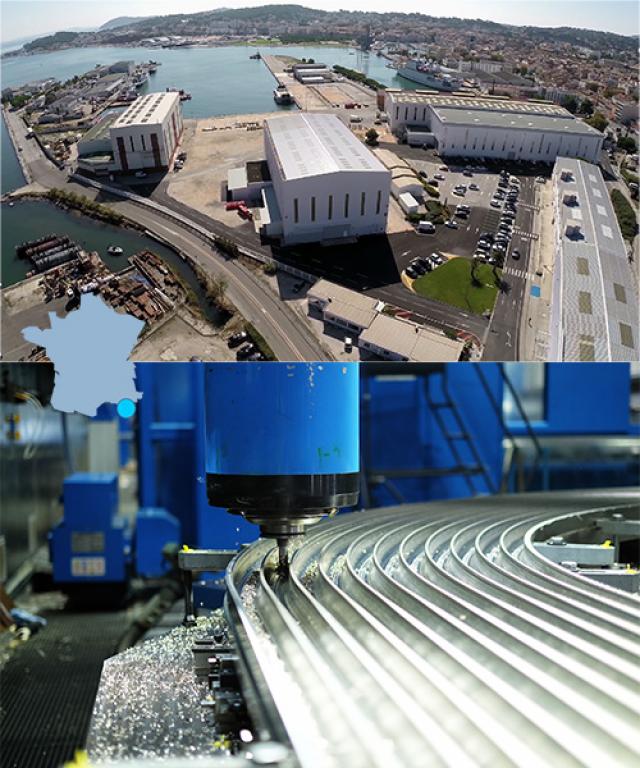 French quality
Located in La Seyne-sur-mer, in the South of France, with direct sea access, CNIM Systèmes Industriels (CSI) facilities comprise more than 60,000 sq of workshops and tools dedicated to large and complex equipment & systems manufacturing.
CSI manufactures according to the most demanding standards and codes of the industry (RCCM, RCCMX, ASME, CODAP, ESPN ...):
LARGE & COMPLEX MACHINING
COMPOSITE & POLYURETHANE WORKSHOPS
CLEAN ROOM
ELECTRON BEAM WELDING
ADVANCED CONTROL MEANS
Large & complex machining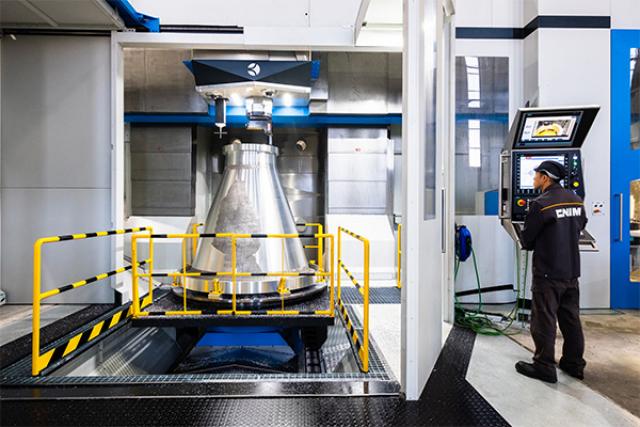 Vertical & horizontal turning machines
CSI turning centers can machine parts up to 3.5 m long and 50 tons.
In September 2018, CSI commissioned its 5th turning machine, which now manufactures the thrusters of the Ariane 6 launcher.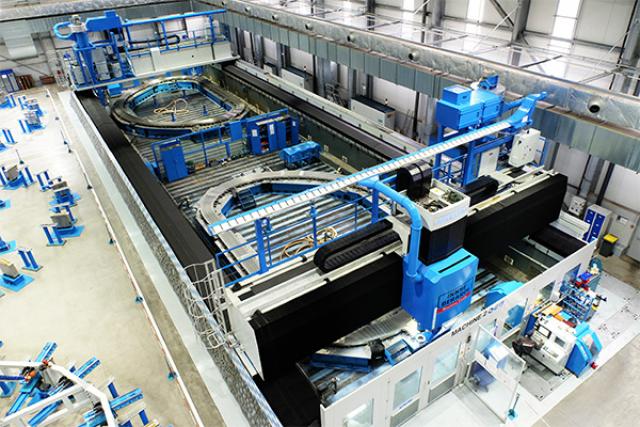 Large & high speed milling machines
Among its large and high speed machining centers, CSI owns the INNSE Berardi milling machine equipped with a double gantry and a linear motor. Installed in an air-conditioned workshop to the degree, its large dimensions are suitable for large parts measuring up to 36 m long and 10 m wide.
CSI also has JOBS three high-speed miling centers.
Large machining - fabrication of ITER radial plates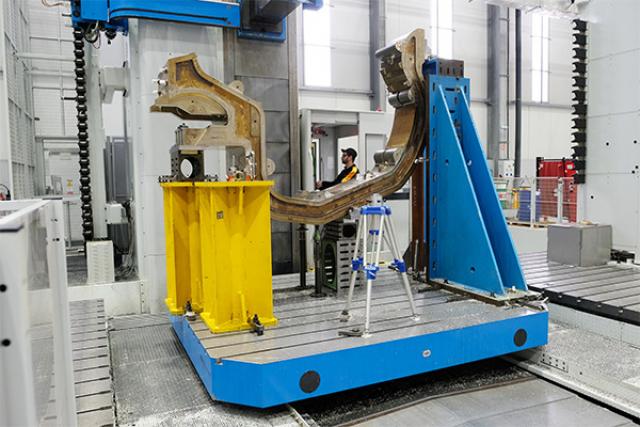 Boring machines adapted to complex geometries
With its 5-axis head and rotative table supporting more than 40 tons, the PAMA SPEEDRAM 2000 machine is one of the boring machines that enables CSI teams to perform very high-precision machining of large parts with complex and varied geometries.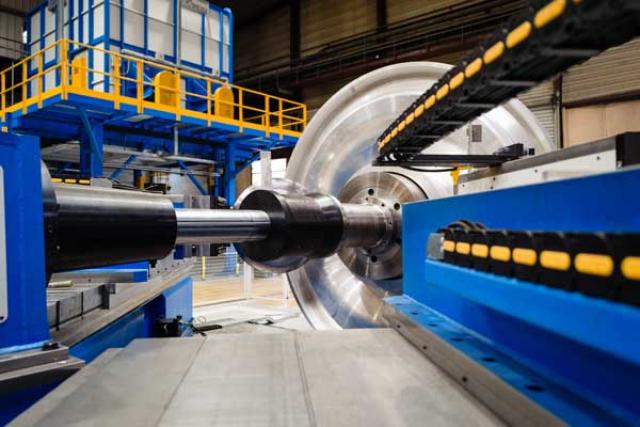 Recent investments
To meet the manufacturing requirements of the aeronautics and space sectors, CNIM Systèmes Industriels is currently commissionning a new production line using flow-forming technology.
For the semiconductor market, CSI installed three new high-speed milling centers to produce complex aluminum structures, with a flatness accuracy of 50 μm over 5 m.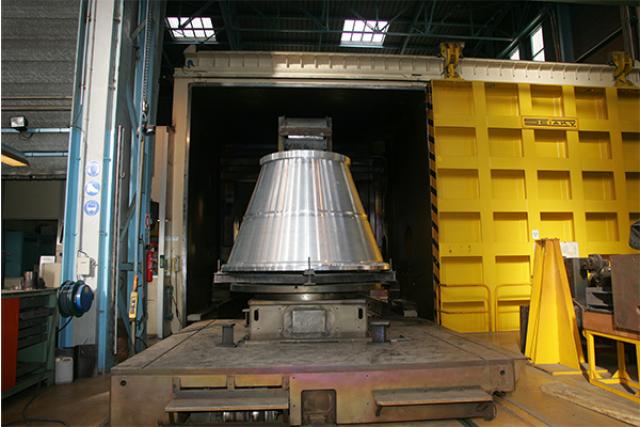 Strong experience in electron beam welding
CNIM Systèmes Industriels has more than 30 years of experience in electron beam welding of various materials, including materials that are known to be difficult to weld, such as AG3NET or Inox.
CSI also masters all manual (TIG, MIG) and automatic welding technologies (TIG, TIG Narrow Gap, MIG, Orbital).
Our EB welding expertise in details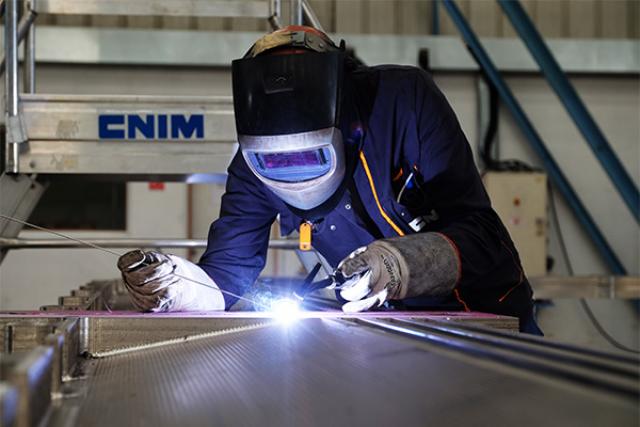 Welding methods expertise
CSI guarantees the technical success achievements of welding operations by mastering top of the edge and specific operating procedures (QMOS, DMOS*), even on thick parts.
CSI's IWT* experts and the welding method carry out a rigorous documentary follow-up allowing certification by recognized third-party notifiers.
*Procedure Qualification Record & Welding Procedure Specification
International Welding Technology
Composite & polyurethane workshops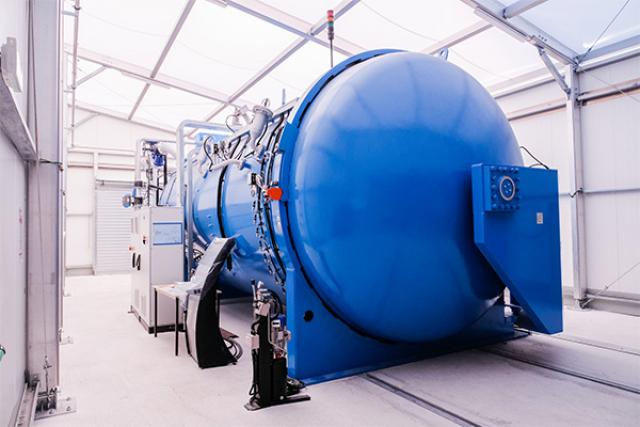 Shaping world class performance organic materials
To meet the most demanding technical and economic requirements, CNIM Systèmes Industriels masters the entire process from design to manufacturing of large-size composite and polyurethane parts.
On the picture on the right: the high-pressure furnace, commissioned in early 2018 in CSI's composite workshop.
CSI's composite & polyurethane expertise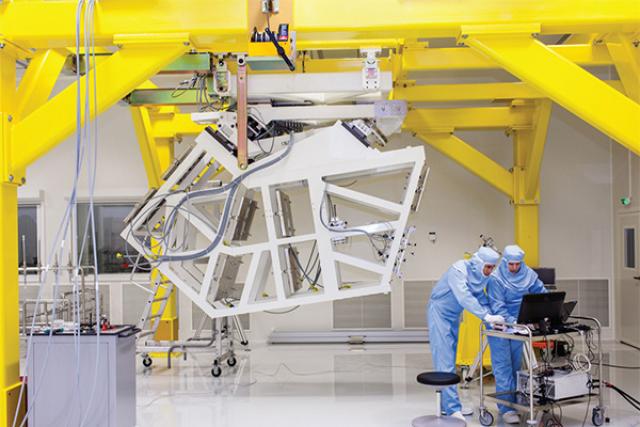 Cleanroom assembly
CNIM Systèmes Industriels has a 220 sqm ISO 6 cleanroom for large parts (up to 5 m high) cleaning, assembling, integrating and packaging), under high cleanliness constraints. This cleanroom is in service since 2012.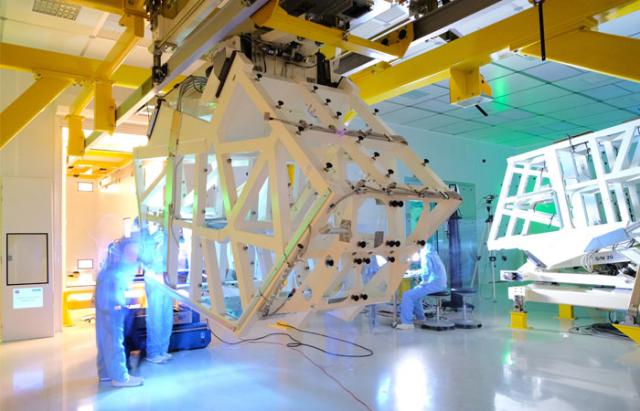 This cleanroom allows us to meet the requirements of our customers for maintaining cleanliness during the manufacture of high-performance systems and equipment. This is the case, for example, in the manufacture of systems for frequency conversion and focusing of high-power lasers.
Find out more about this 1.8 tons equipment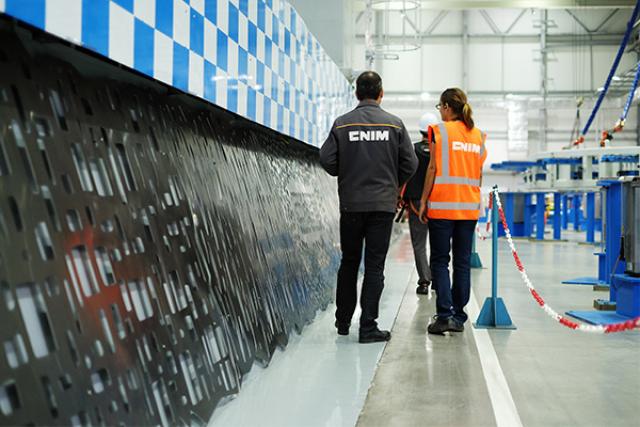 Space, aeronautics, semiconductors, nuclear, large scientific instruments... CNIM participates in the largest industrial projects.
With a dynamic HR policy, CNIM continues to grow.
The following jobs are currently open:
- Technicians & Engineers Methods
- Project managers
- Industrial buyers
- Experienced millers
Consult our job offers
Contact us
For more information, contact us!