Operating in extreme environments, with high operational demands, carrying heavy loads, our lifting platforms are custom-designed and manufactured to be reliable and resistant.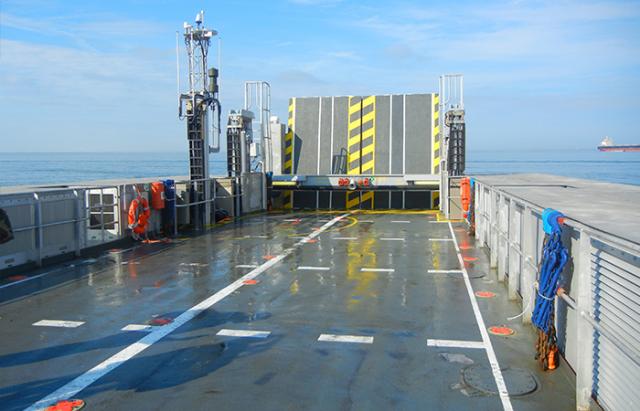 Heavy and high value loads
Our lifting platforms are sized to be operational in extreme conditions (sea state 5-6, under speed constraints, ship roll, meeting electromagnetic requirements, etc.).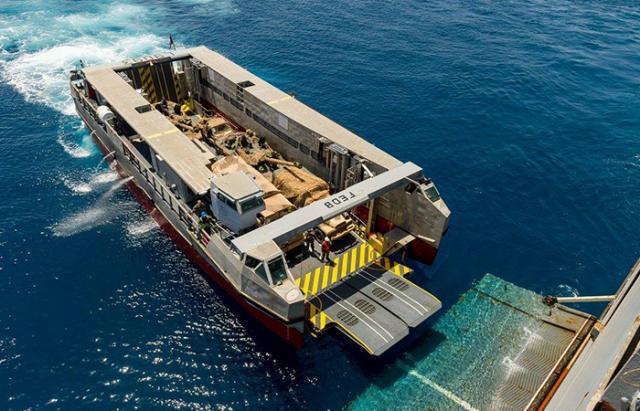 For example, the mobile platform created for the French Navy's amphibious landing crafts (EDAR) has demonstrated flawless technicality. This mobile platform is connected to 2 ramps and is operated by hydraulic cylinders. It thus makes it possible to carry out the EDARs various missions: loading at quay / beach, door-to-door with PHA, launching of ROVs, rescue during natural disasters, etc.
Serving the Nuclear industry and Large Scientific Instruments, CNIM Systèmes Industriels has more than 30 years of experience in handling heavy loads in harsh environments.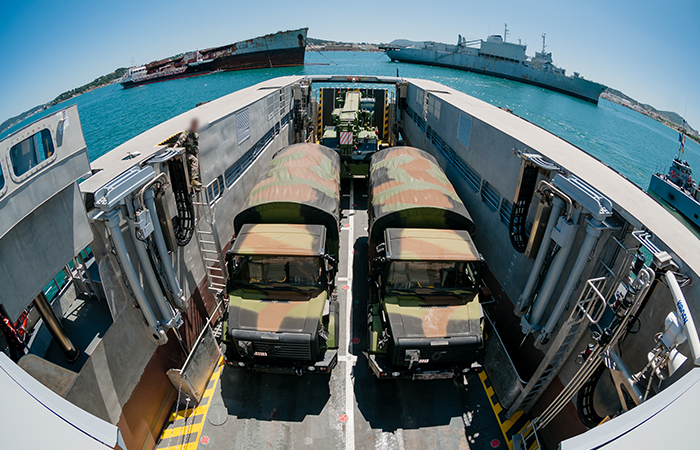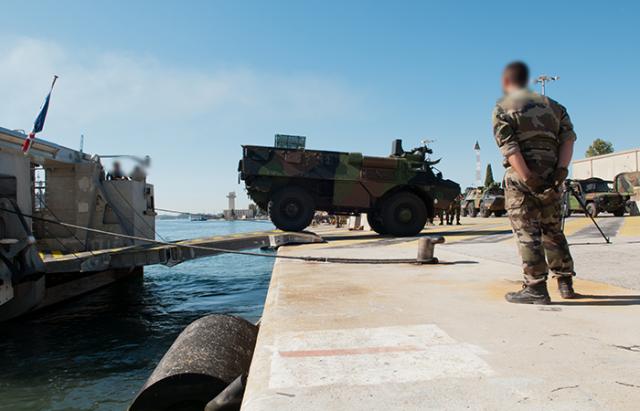 Loading and ramps
Lifting platforms are loading systems integrated inside the base ship and are used to transfer loads or parcels between the different decks. These platforms can also be designed in the form of specific ramps (such as access ramps to the ship, to a quay or to another ship).
Our references and experience acquired over nearly 20 years on amphibious ships enable us to understand and manage operational issues related to shocks, accelerations and sea states.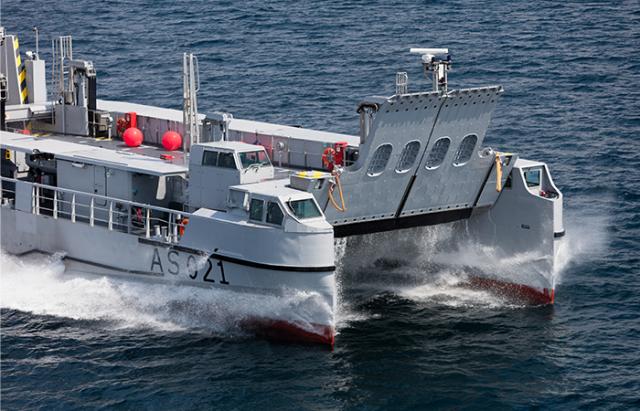 Highest standards
We reach the highest levels of classification: IACS, BV, ISO…
We guarantee our clients both operational reliability and a very high level of technical performance. All the environmental conditions (sea, land, air) are integrated during the design, qualification and testing phases of our platforms.
CNIM Systèmes Industriels naval equipment offer
Contact us
For more information, contact us!