Our guarantees and know-how
With over 60 years of experience in the Marine and Deterrence sectors, CNIM Systèmes Industriels designs and manufactures naval equipment with complex functions operating in extreme conditions.
Transfer and handling systems, marine doors, heavy payload platforms: our equipment meets the highest levels of safety requirements, performance (noise, vibrations, EMC, shocks, etc.), reliability and maintainability.
We support our clients throughout the life cycle of our products (SLI, training, on-board maintenance, etc.).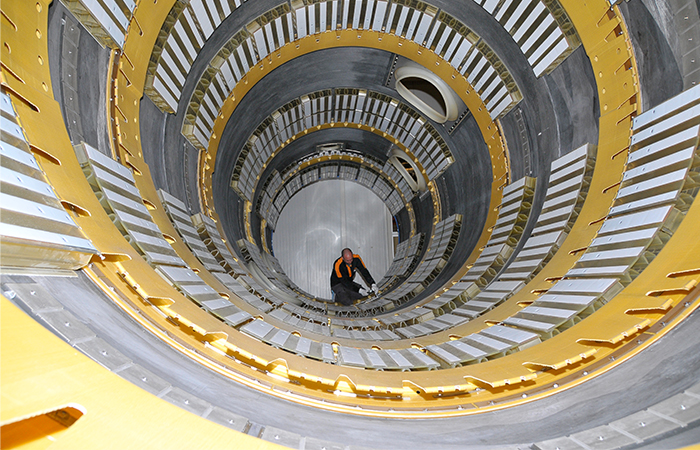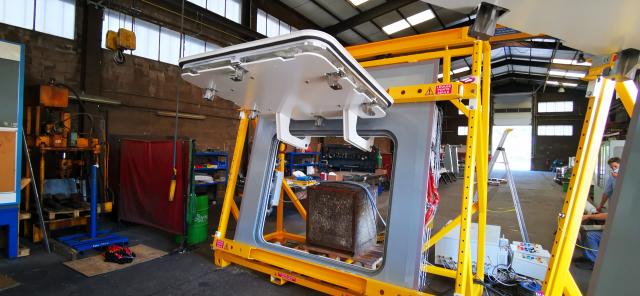 Global understanding of needs
CNIM Systèmes Industriels (CSI) has the ability to meet a set of very specific needs, always guaranteeing the reliability and performance of the product developed. We have a unique position in the value chain: at the interface of the end client (state entities, principals and end users), the shipyard and sometimes the mandated naval architecture firm.
We understand our clients' operational requirements of and we ensure that performance is achieved. We take into account the shipyards' industrial constraints from the design phase of our products, while remaining the guarantor of the conformity of the product to be supplied.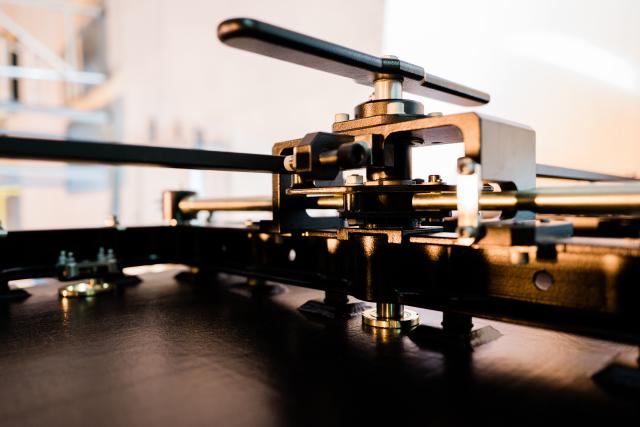 Global, integrated, turnkey, proven solution
Our equipment covers a large number of functions, from the protection of sensitive objects and equipment to all the operations carried out on board.
They are key in all the operational phases of the ship: loading on deck, transfer and handling inside the ship, management of the handling chain for sensitive equipment.
We offer solutions adapted to all the needs expressed by the client and completely integrated into the on-board logic of work.
Our teams fully manage and coordinate the qualification and test phases (Factory Acceptance Tests, Harbor Acceptance tests, Sea Acceptance tests, etc.).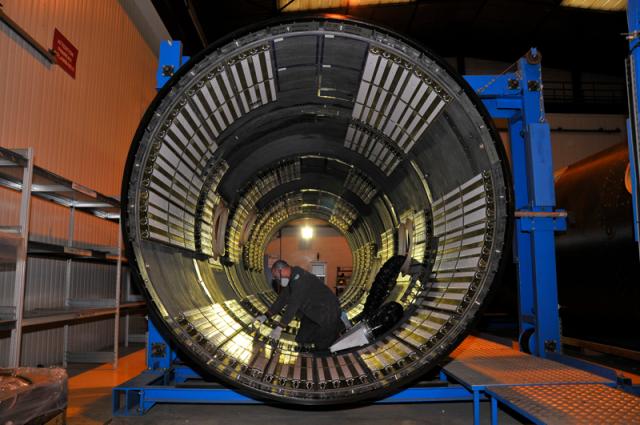 Operational safety
CNIM Systèmes Industriels guarantees the operability, reliability and performance compliance of its systems, from design to commissioning.
Safety studies are validated by third-party authorities. Operational safety is in the DNA of CSI teams. We consider this requirement to be central to the development and design of high-performance products. For Deterrence, we have been manufacturing and integrating missile launch tubes on board French nuclear submarines since 1961.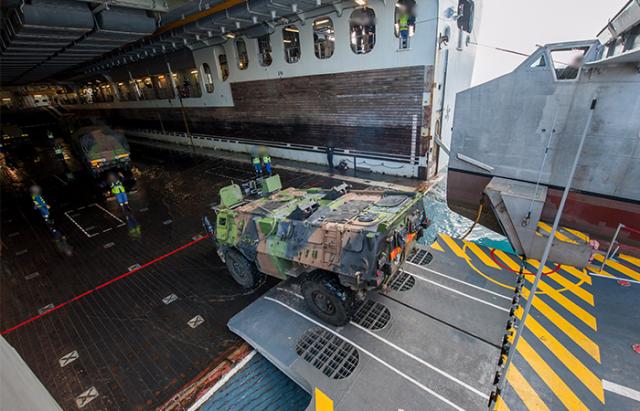 Integrated Logistics Support (ILS)
We make a commitment to our clients on the cost of ownership of their equipment, over the entire life of the product.
The ILS is fully integrated into our design-manufacturing approach. The ILS is a major input data for our product developments.
Discover our naval equipment
Contact us
For more information, contact us!