Motorized Floating Bridge (PFM)
Tactical Wet Gap Crossing Capability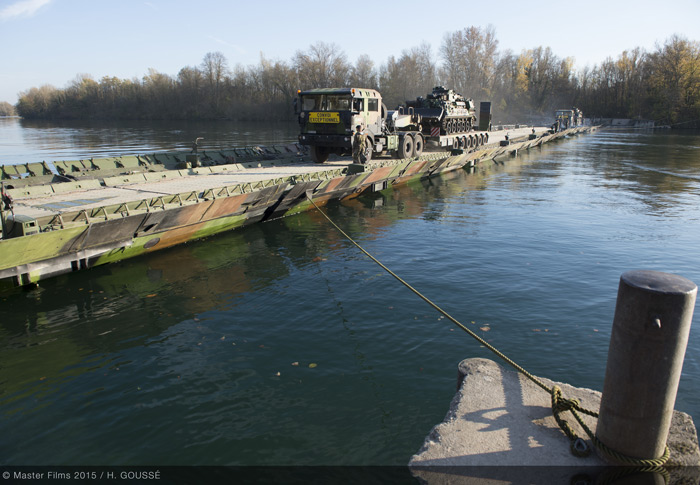 The Motorized Floating Bridge (PFM) is a solution dedicated to continuous or discontinuous crossing of wet gaps for MLC 80 class vehicles (accotding to STANAG 2021 standarts).
The PFM by CNIM is currently in service in several armed forcesthroughout the world, including in France. It can also be tasked for civilian use, during natural disasters for example.
The PFM offers a certain tactical advantage: it can be easily deployed in record time with a minimum number of personnel and without auxiliary equipment. 33 people are required for a bridge of 100 meters.
Based on a rugged design, it is reliable on the field and requires very little maintenance.
Two configurations are available: a fixed bridge or a ferry.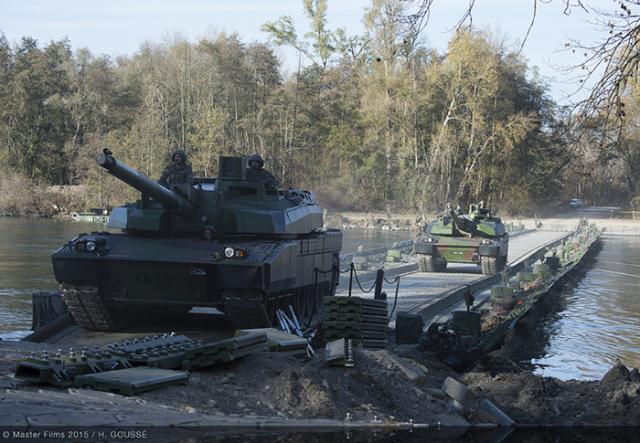 Bridge configuration (continuous crossing): can substitute a destroyed/damaged bridge, providing continuous crossing and allowing the quick restoration of traffic and human flow.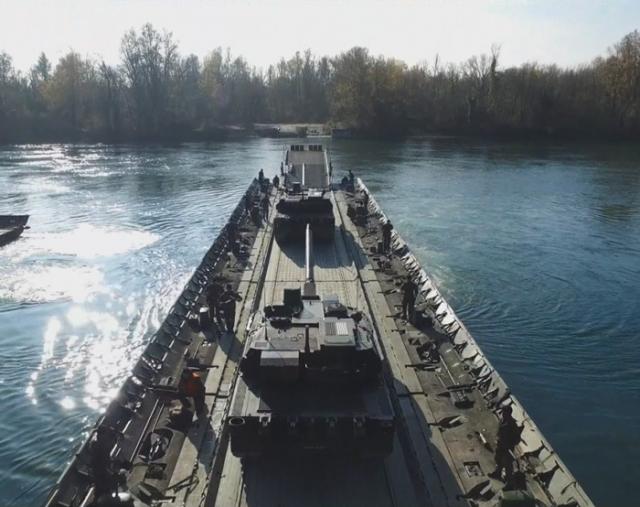 Ferry configuration: PFM offers discontinuous crossing when there's little time to accomplish the operation.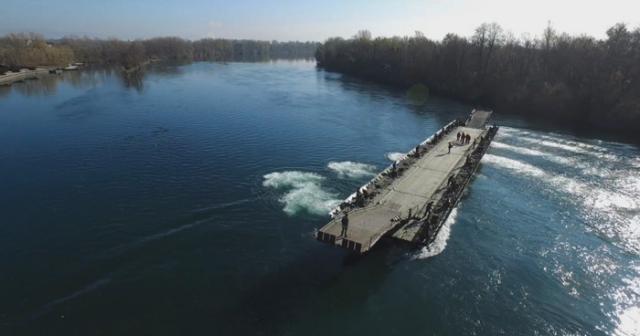 The bridge modules are autonomous and motorized and can be assembled easily and quickly owing to 360° maneuverability.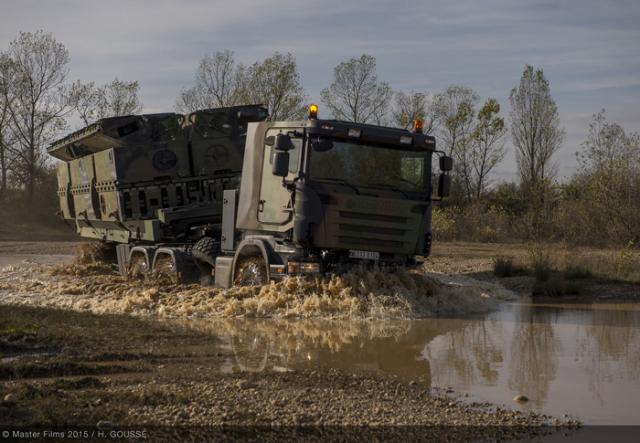 The PFM also has excellent mobility : the vehicles transporting the bridge modules are suited to working in difficult terrain (sand, mud).
Contact us
For more information, contact us!