Motorized Floating Bridge (PFM)
Tactical Wet Gap Crossing Capability for MLC 70T/80W class vehicles
​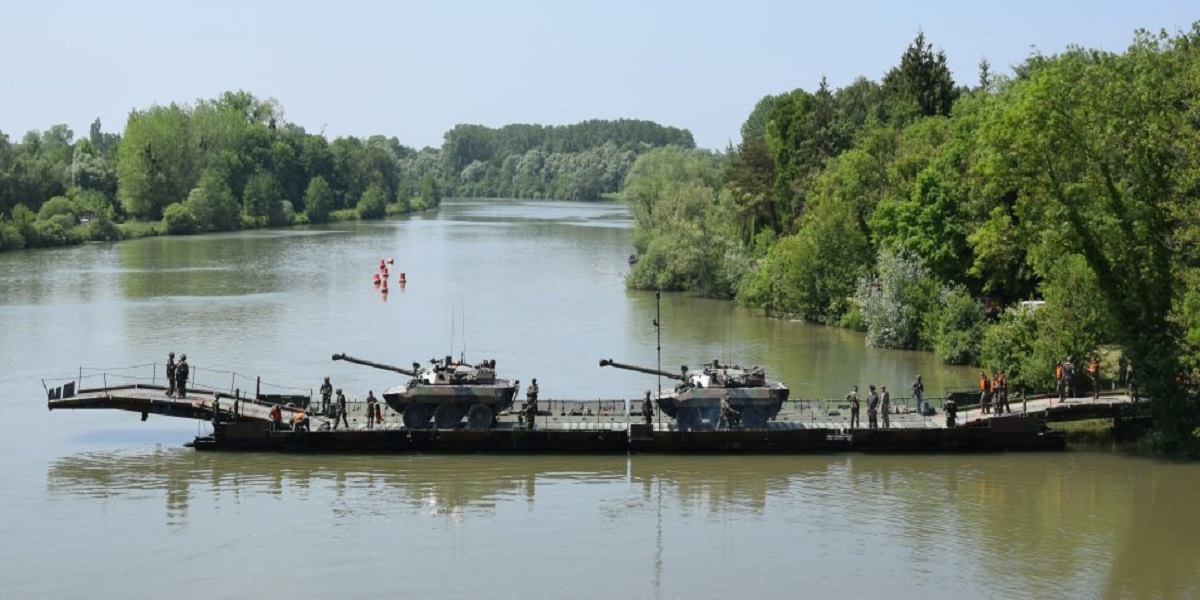 ​
The Motorized Floating Bridge (PFM) is a solution dedicated to continuous or discontinuous crossing of wet gaps for MLC 70T/80W class vehicles (accotding to STANAG 2021 standarts). It can also be tasked for civilian use, during natural disasters for example.
Currently in service in the French Army, The PFM is also the tactical chosen solution of Land Forces. In order to answer the field stakes, two configurations are available: a fixed bridge or a ferry.
The PFM in action
Easy & safe launching & assembly
Set-up time : 30' for 100 m long bridge
Suitable for MLC 70T/80W

class vehicles

Crossing flow : 250 vehicles / hour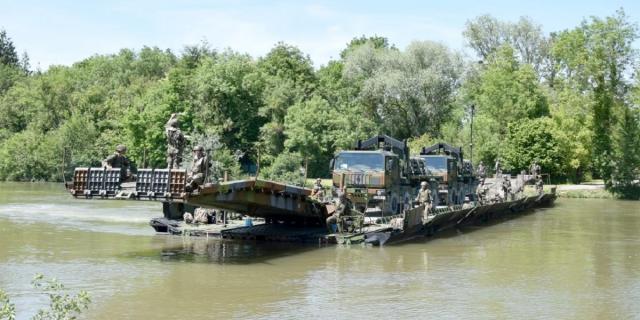 Manufacturing and maneuverability
Built from self-propelled sections, the PFM is outcome of a rugged design. To 360° maneuverability, it can be deployed with a minimum staff and adapted to natural bank adaptability.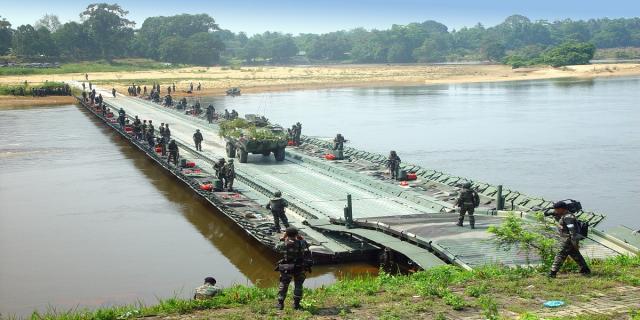 Deployed as a continuous floating bridge
Highly resistant to fatigue and strong currents, the PFM is a rigid potoon assuring a completly safe crossing.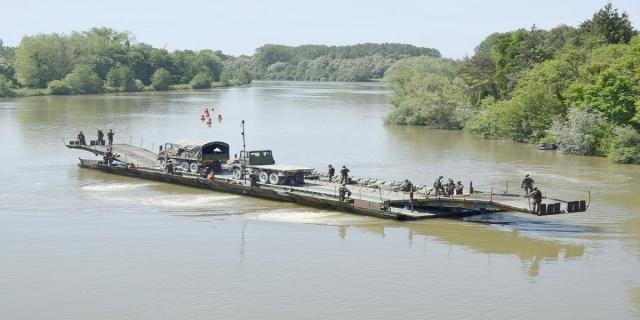 Deployed as a ferry
Thanks to its motorized modules and its controlled launching with crew on-board, the PFM can be rapidly deployed for discontinuous crossing.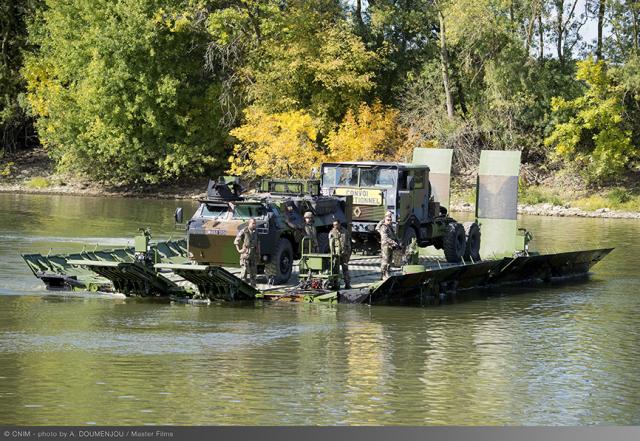 Expeditionary Options
CNIM recently announced the development and construction of several equipment that will enable the PFM to better meet the current and future needs of the Army from 2019 onwards:
Module remote control unit: 33 men instead of 42 to build a 100 m long bridge
Short ramp integrated on module: 2 trucks instead of 4 to build a 20 m long ferry
Contact us
For more information, contact us!