Motorized Floating Bridge (PFM)
Tactical wet gap crossing capabilities for MLC 90T vehicles
​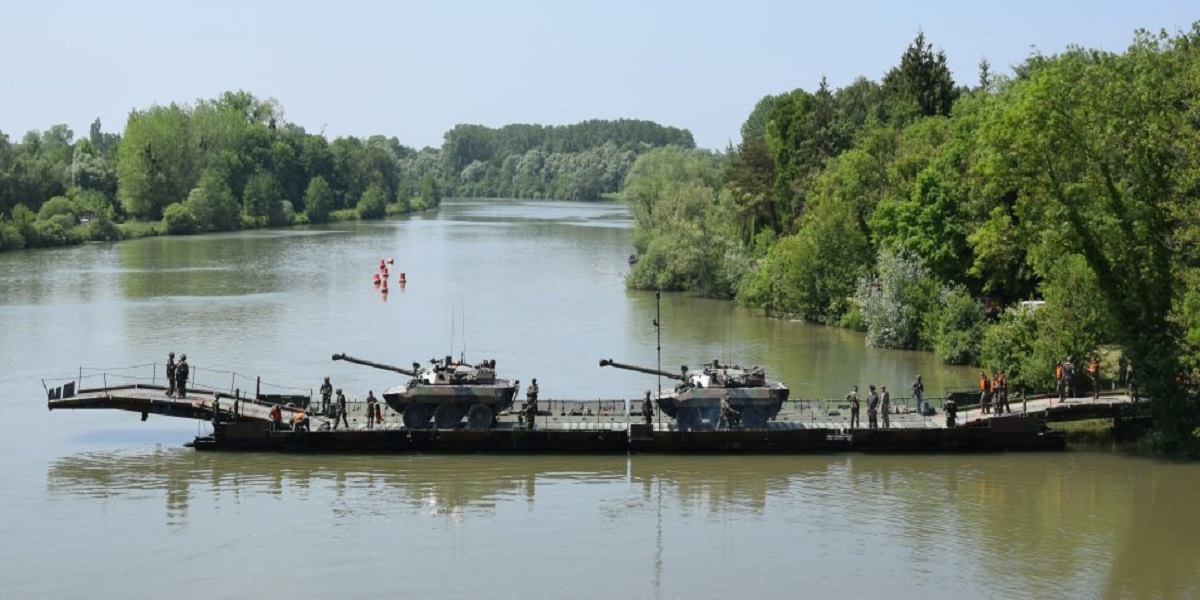 ​
The Motorized Floating Bridge  (PFM) is a solution dedicated to continuous or discontinuous crossing of wet gaps (lakes, rivers) for MLC 90T / 100 W class vehicles (according to STANAG 2021 standards). It can also be used for civilian operations, during natural disasters (severe floods, bridge collapse).
Currently in service in the French Army, the PFM is also the tactical chosen solution of Land Forces. In order to answer the field stakes, two configurations are available: a fixed bridge or a ferry.
Towards a new generation of PFM
CNIM Systèmes Industriels (CSI) has been developing systems for the projection of land forces since 1979 with exceptional durability. Our products have constantly evolved to meet the crossing needs of NATO armies and doctrines. CSI has a constant ability to innovate in order to offer an even more performing product.
Heaviest vehicles crossing
The PFM offers a MLC 90T/100W crossing capability providing the safe crossing for the heaviest armed forces vehicles :
/ Abrams M1A2 SEPV3
/  Leopard 2A7
/ Challenger 2
/ Tank Transporter up to 120 tonnes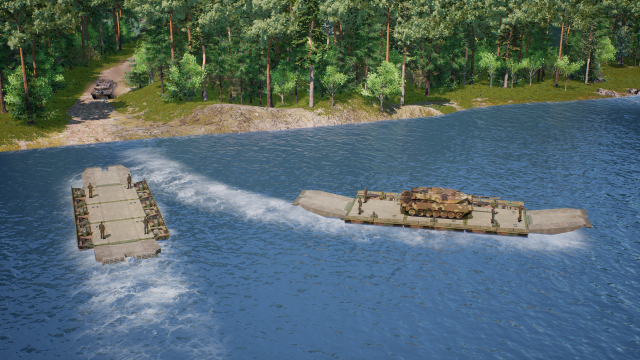 360° maneuverability sections
The PFM is equipped with 10 meters long or 6,75 meters long sections with excellent maneuverability and performance on water. Equipped with high performance integrated outboards motors, sections are controlled with a unique remote control & command system for fast & easy crossing. This allowis the reduction of the logistical footprint (no needs of auxiliary boats) and the staff ressources (less personnel)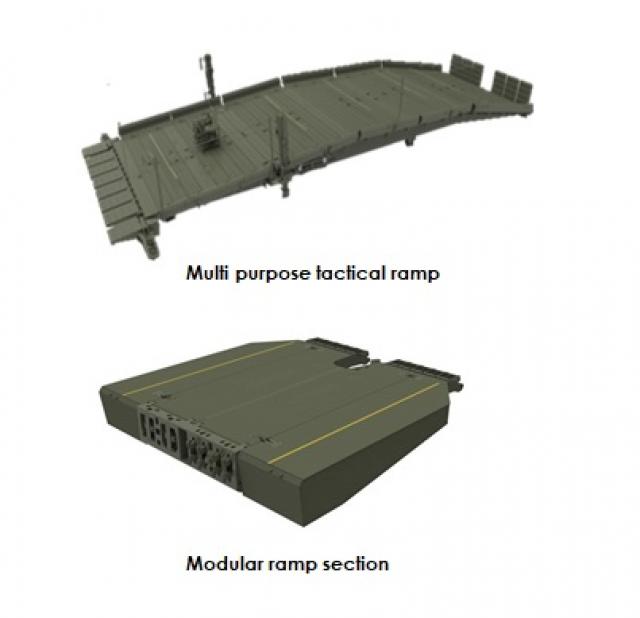 2 choices for the ramp section to meet « on the ground » challenges
The multi purpose tactical ramp guarantees access to up to 3 meters high banks without preparation
The multi purpose tactical ramp can be used for interoperation with other floating bridges
The modular ramp section is easy to transport. It guarantees high speed entrance for al vehicles (tactical and low-clearance vehicles) . It offers enhanced floatability in ferry mode and
higher rafting flexibility.
The New Generation Motorized Floating Bridge consists of several sub-systems that have diffrent configurations to meet Armed Forces requirements. The PFM is the most flexible solution on the market with two main configurations : the PFM LG and the PFM XP.
| | |
| --- | --- |
|   | |
| Carried on 6x6 prime mover xith semi-traiter, PFM LG is performant & cost efficient. | Transported on 8x8 military standard PLS trucks, PFM XP offers logistical efficiency & tactical performance |
Contact us
For more information, contact us!