Regional Force Projection Craft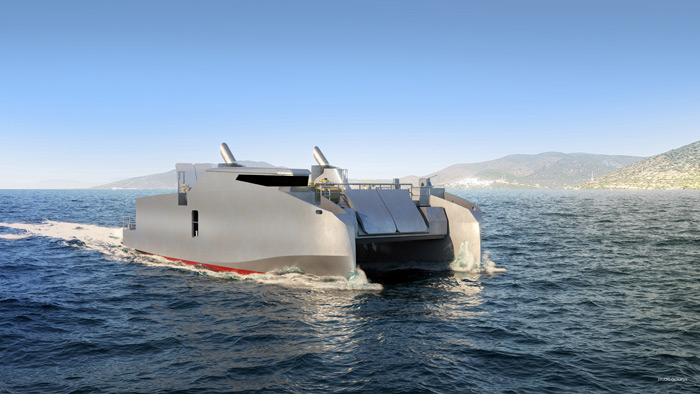 Following the L-CAT® Ship-to-Shore, a sea proven ship that is primarily operated on the basis of a mother ship, L-CAT® 100% "Shore-to-Shore" is the new landing craft.
L-CAT® Shore-to-Shore can operate with or without any coastal infrastructure: port, quay, slipway, beach. It has a long range in order to ensure, with full autonomy and independence, a fast deployment of troops, vehicle and equipment from their homeport to the objective.
L-CAT® Shore-to-Shore is tactically autonomous system with its own communication, detection & surveillance systems. It has an autonomy of 800 NM and can go up to 22 knots.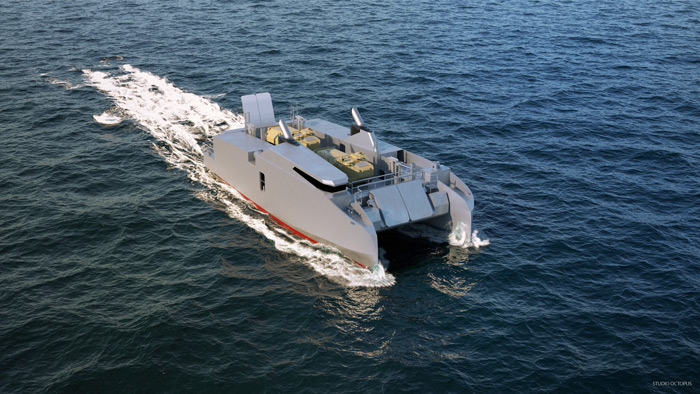 Going beyond amphibious operations, it responds perfectly to current maritime security needs, as well as to civil assistance requirements, such as the evacuation of civilian populations from disasterstricken areas.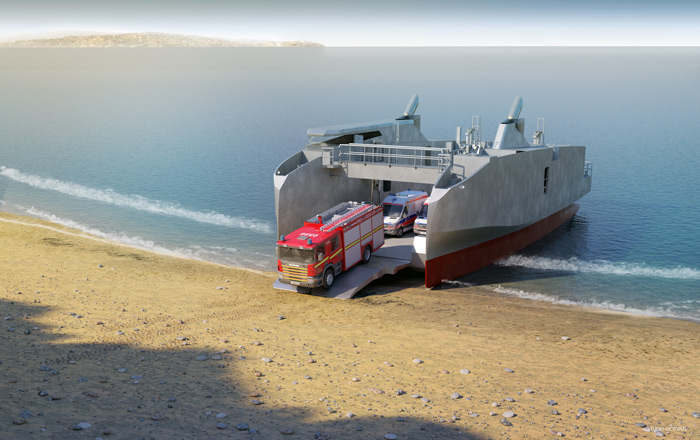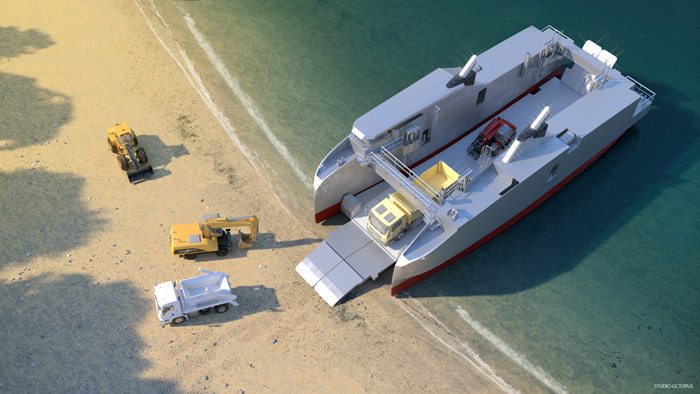 Discover L-CAT® Shore-to-Shore brochure
Contact us
For more information, contact us!