Sea Proven High Speed Connector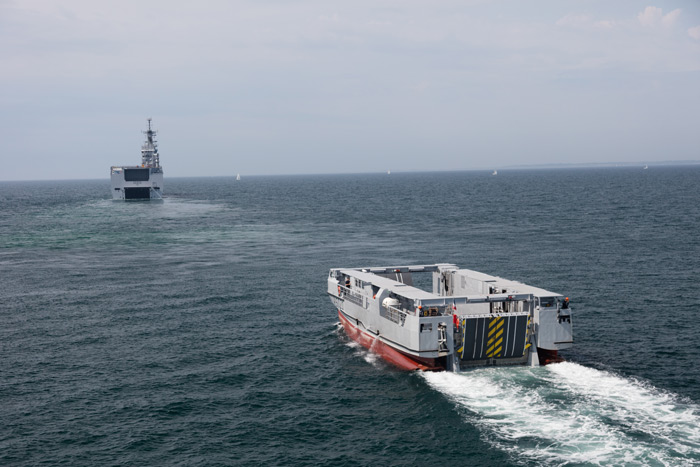 L-CAT® Ship-to-Shore is a sea & combat proven landing craft.It is in active service since 2011 in the French Navy and since 2016 in the Egyptian Navy. It proves each day its ability to support the Armed Forces on a global scale for both military and civilian assistance operations.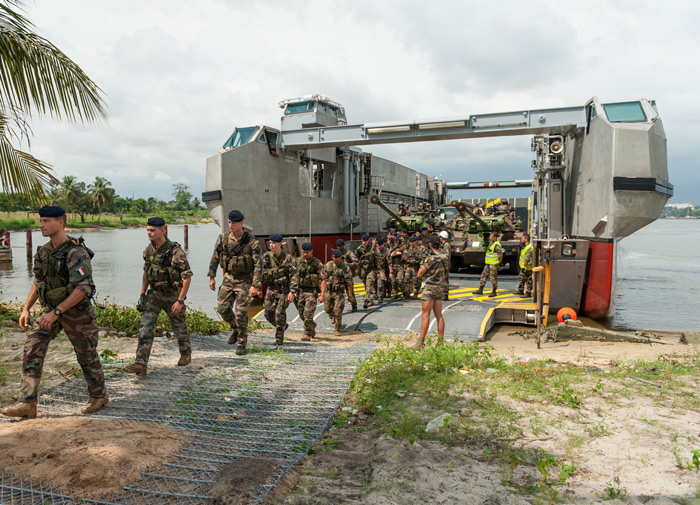 Measuring 30 meters long and 12.6 meters wide, the L-CAT® Ship-to-Shore offers a maximum payload capacity of 80 tons. It can reach speeds of up to 30 knots when empty, and 18 knots when loaded to maximum payload. During amphibious operations, it guarantees optimal transit speed, rapid loading and unloading of the deck, and thus a reduction of threat exposure time, while enabling a mother ship to remain a safe distance from the coastline if necessary.
L-CAT® has a great autonomy (500 NM up to 700 NM according to loading wieght) fully matching tactical requirements of amphibious operations.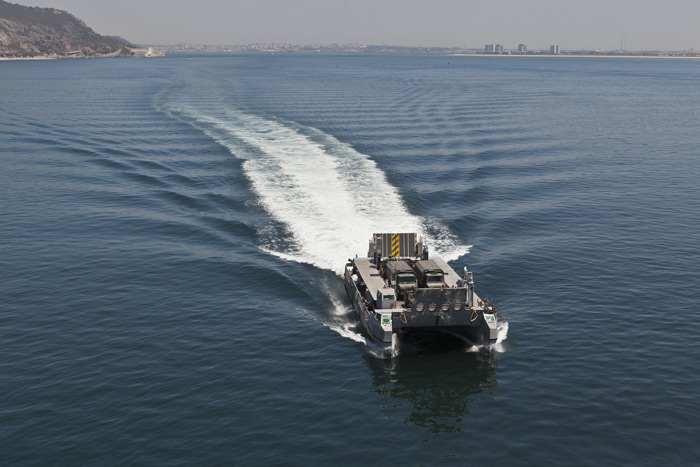 L-CAT® is low-maintenance thanks to its design incorporating robust materials and technologies. Critical equipment is easy to access and commercially available off-the-shelf (COTS).

Discover L-CAT® Ship-to-Shore brochure
Contact us
For more information, contact us!