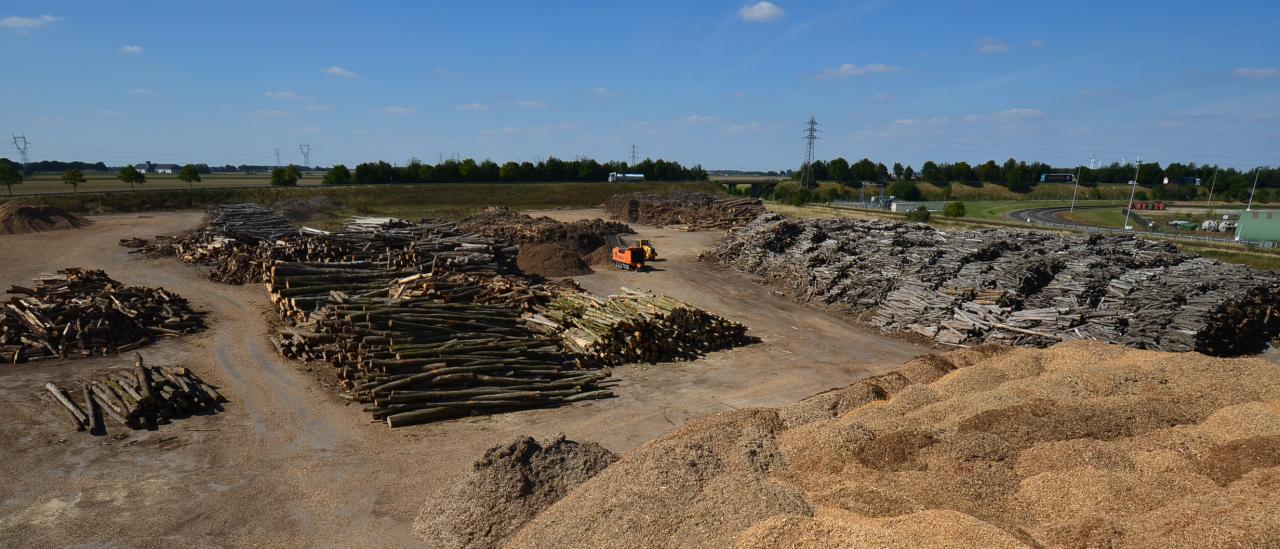 Biomass, full steam ahead
MWhe of electricity production per year
metric tons of biomass a year supplied to the plant
to 95,000 MWhth: steam production per year
CNIM co-funded, designed, built and handed over a wood biomass cogeneration plant at Estrées-Mons, in France's Somme department, in 2014, to its customer Akuo Energy, France's leading independent renewable energy producer. This plant produces electricity that is fed into the RTE grid and steam that is supplied to the nearby Bonduelle plant, the world's largest vegetable canning facility. CNIM demonstrated its ability to support this customer at every step of the project.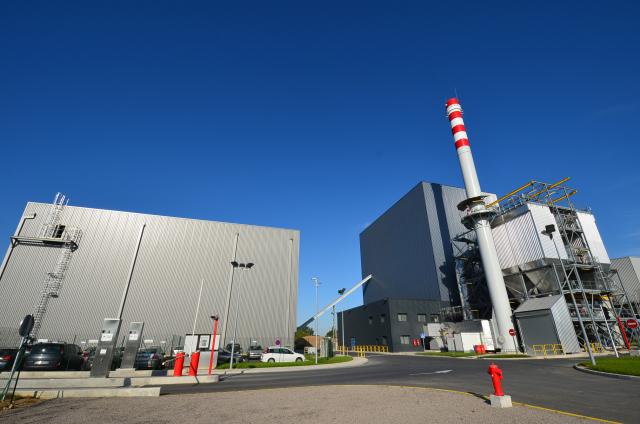 So what is the secret a good peas? Water, lots of it and, notably, in the form of steam! For the supply of steam required for washing, peeling, cooking and sterilising its vegetables, the Bonduelle facility relies on the neighbouring biomass cogeneration plant, known as CBEM (Cogénération Biomasse d'Estrées-Mons).
Winning project in the CRE 3 tender process in 2010, the CBEM facility supplies electricity to the equivalent of 40,000 people. Thanks to its ability to integrate the entire process, from project design to the supply of wood to the plant and its operation for several years, CNIM has optimized the plant's operation and performance.
Photo © Frédéric Douard
Constant dialogue between the project partners
An optimal set-up focused on energy and environmental performances was defined on the basis of ongoing dialogue between CNIM and Akuo Biomass subsidiary SABEHF (Société d'Approvisionnement en Biomasse Énergie des Hauts de France). CNIM and SABEHF worked interactively in parallel to optimise the quality of the boiler process and biomass. In keeping with the procurement plan submitted to the prefectural authority, SABEHF chose biomass produced within a 250-km radius around the site, some of it being obtained from agricultural and forestry industry waste and especially suitable for the boiler's spreader stoker process. As a result, the process's performances were significantly improved.
The plant's environmental performances have also been improved, going further than simply complying with regulations, to reduce carbon emissions by 82,380 metric tons. On top of that, the plant has upped its availability rate to 98%, excluding scheduled shutdowns.
"CNIM was able to meet our challenges for the production of green energy thanks to its ability to master the project's entire life cycle."
Jean-Luc Kwantes
Operations Director at Akuo Energy
A process in tune with the seasonality of harvests
Another feature of the project is that, owing to variable harvest times, the production of vegetable crops peaks between June and August. The CBEM boiler must therefore be able to adapt to the cyclic nature of Bonduelle's needs for steam: the CBEM boiler process and regulating procedures must be adapted and optimised in order to respond to big load variations and sudden demands for steam. Work groups have been put in place upstream in collaboration with Bonduelle in order to cater for these phases.
By using biomass-sourced steam, Bonduelle is reducing its environmental footprint by avoiding carbon emissions totalling nearly 23,500 metric tons a year and practically halving its greenhouse gas emissions.