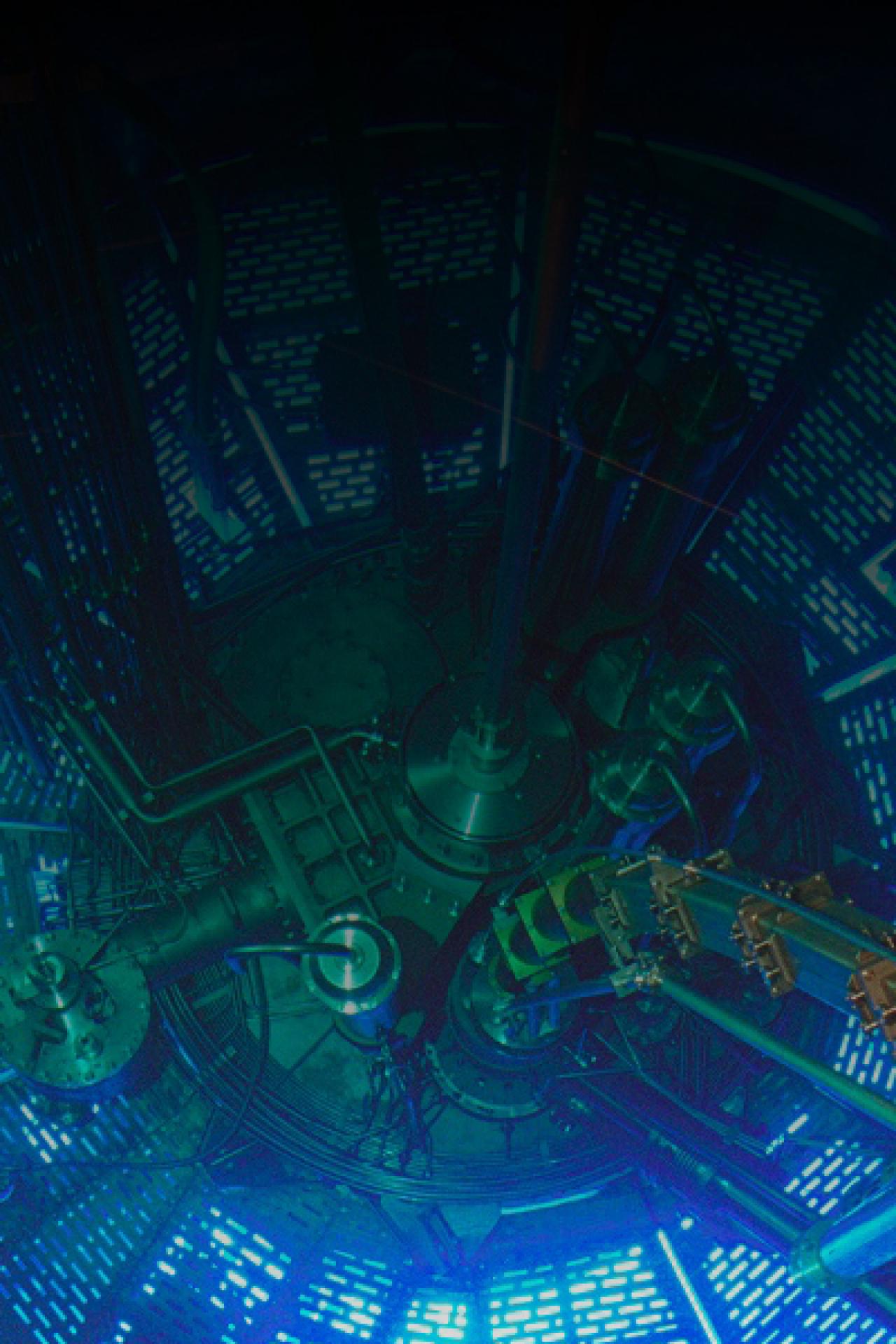 Ag3NET nuclear pressure equipment for the ILL's High-Flux reactor
equipments supplied since 2016
poids des équipements ESPN
épaisseur max des soudures de l'AG3NET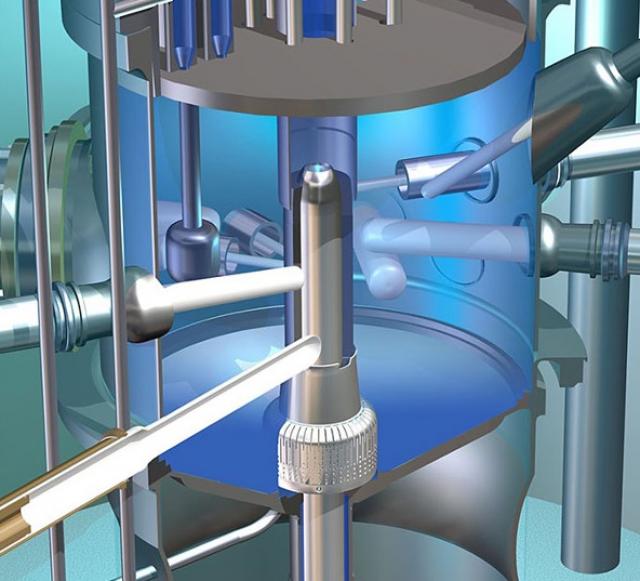 In 2016, the Institut Laue-Lagenvin (ILL) in Grenoble - an international research centre at the cutting edge of nuclear science and technology - contracted CNIM to manufacture beam tubes, which are key components of its High-Flux reactor.
These large, AG3NET nuclear pressure equipment systems enable neutrons to be extracted while keeping the reactor sealed from the reactor building hall.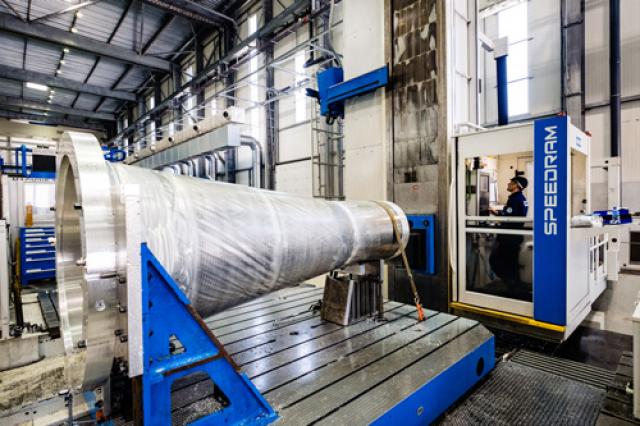 Large components
The largest beam tubes measure 4.5 m in length and 1.7 m in diameter, and weigh approximately 2.5 tonnes.
As a specialist in small- and medium-scale production of large components for the most demanding industrial applications, CNIM produces beam tubes to an 18-36 month schedule, depending on component complexity.
Close cooperation between ILL and CNIM
Production of large nuclear pressure equipment components

Electron beam welding of Ag3NET aluminium alloy

(with a Procedure Qualification Record - PCR) – one of the most difficult materials to weld

Full-spectrum expertise in component

quality & inspection

procedures
ILL and CNIM have built a long-term partnership in order to manage the replacement cycle for these high value-added components.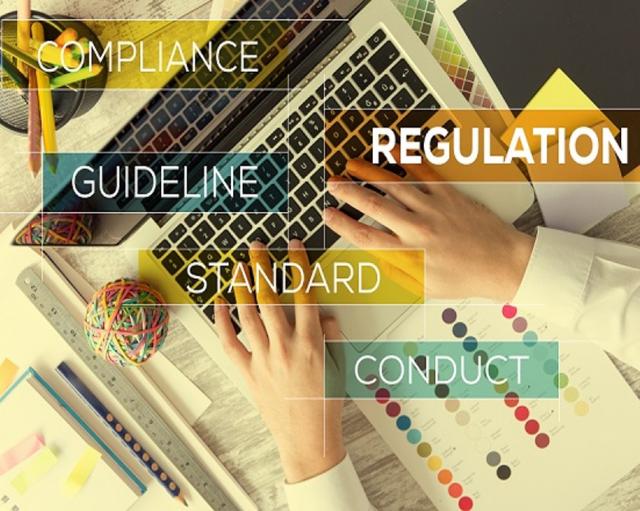 Document and regulatory follow up: meeting our partners' demanding standards
Compiling the manufacturer's file (for subsequent approval by an independent organisation appointed by the French nuclear safety authority) is a key step in the manufacturing process for these reactor components. CNIM teams are used to working with major European manufacturers, and maintain a document and regulatory watch that meets their customers' requirements.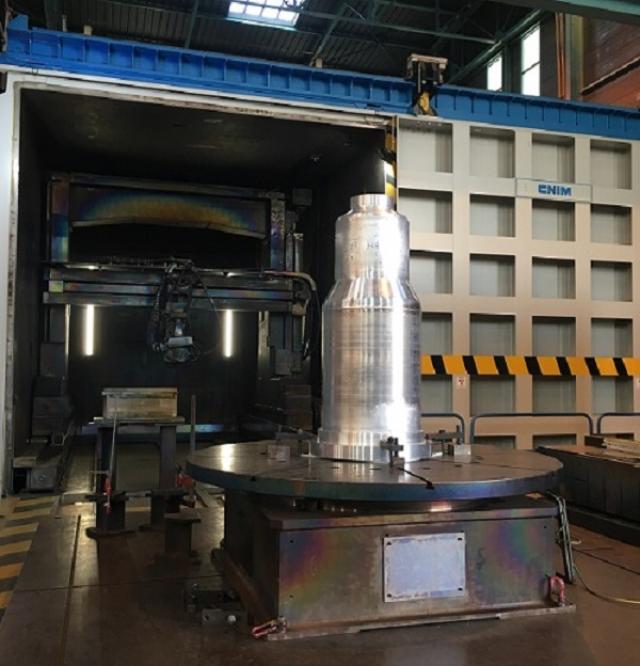 Ag3NET - ultra high-performance material
When exposed to neutron flux, Ag3NET exhibits a degree of neutron transparency, low activation properties and high mechanical strength, making it an ideal choice for use in the ILL beam tubes.
CNIM introduced special processes for welding Ag3NET up to 30 mm thick in order to address ILL's needs. Some welders received additional training for this project, making it a feature of CNIM's human resources development plan.
Quality controls with a high level of requirement
All welds are subjected to visual, dye-penetrant* and then X-ray inspections, to ensure a very high standard of component quality and performance. In the metrology room, all interfaces also undergo a geometry inspection. Lastly, a cold helium test is performed at a pressure of 30 bars, to ensure that components are leak-tight.
*Dye-penetrant inspection: non-destructive test (NDT) used in aviation and other technologically advanced industries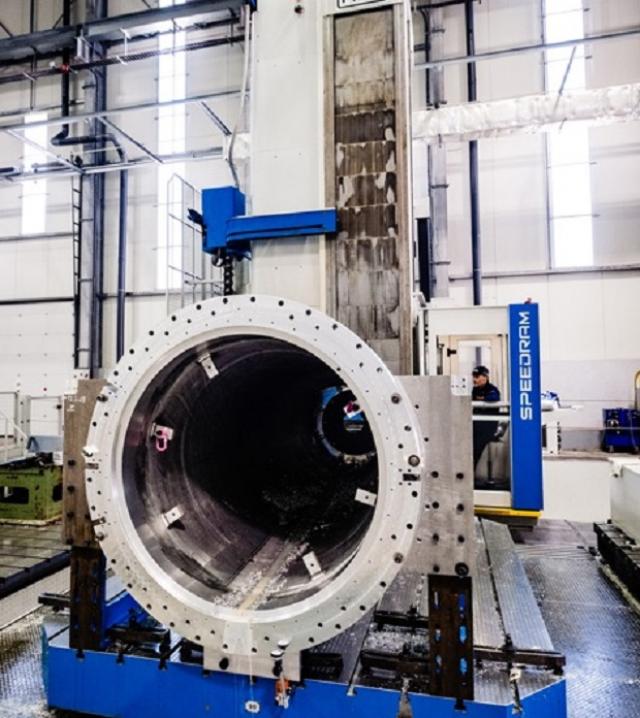 A trust-based relationship that led to the ordering of other equipment
More recently, in 2019, ILL naturally chose CNIM to construct a 4.5 m tall stainless steel and Zircaloy stack that will be installed inside the reactor.